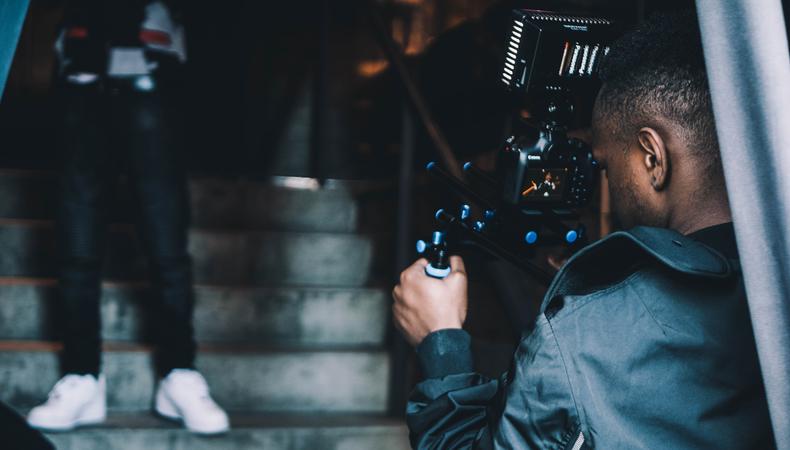 Clear your calendars, folks! We've got four great events that deserve your attention. With an emphasis on film in its many forms, you'll definitely be better prepared to take on whatever this week is trying to throw at you. Remember, inspiration is a huge part of getting out there and making your acting goals a reality!
See works by (and network with) emerging independent filmmakers.
On Jan. 20, head to DTLA for a day chock full of films, networking, and complimentary refreshments at the NewFilmmakers Los Angeles (NFMLA) Film Festival. On the bill are four shorts exemplifying the theme of the fest's InFocus Series entitled Anti-Ageism and Bridging the Generation Gap and 12 programs highlighting independent filmmakers around the world. Combined with plenty of mingling, it's a perfect chance to explore what's coming up next in the world of film. (Tickets: $5-15)
Learn what it takes to grow old as an actor.
Springboarding off the theme in the previous event, the documentary "If You're Not in the Obit, Eat Breakfast" is a testament to longevity as highlighted by a bevy of 90-something actors, comedians, and everyday nonagenarians including Carl Reiner, Norman Lear, Betty White, Dick Van Dyke, and more. The doc itself is insightful and inspiring, but the chance to hear the filmmakers and Van Dyke in person at the Grammy Museum on Jan. 18 is a real win. (Tickets are sold out, but standby may be available at the door.)
Brush up on audition techniques.
Most every actor knows the anguish of auditioning tirelessly and just not landing that coveted role. Refresh your skills with a free workshop in Glendale on Jan. 18 entitled, "Audition Secrets Of A Series Regular." Participants will hear advice from instructor Lilach Mendelovich on how to better prepare for auditions, including a step-by-step technique you just might find useful the next time you're gearing up to score a role. (Free)
Go back in time to a legendary superhero sitcom.
In the '60s, Batman was hotter than ever thanks to the superhero's popular T.V. show starring Adam West in the titular role and Burt Ward as his sidekick, Robin. Along with various memorabilia from the show's run on ABC beginning in 1966, the Hollywood Museum's "Batman '66" exhibit includes costumes and props from the series. Compare and contrast this blockbuster's accouterment to what you've seen on today's sets to get a sense of perspective on the current—and past—TV landscape. (Tickets: $5-15)
Check out Backstage's Los Angeles audition listings!