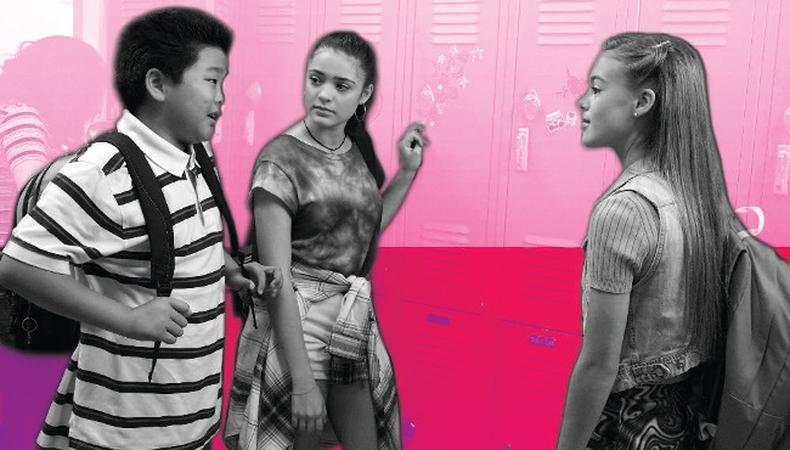 Network TV series may not be as buzzy as their cable and streaming brethren, but there are still award-worthy performances and series happening—and not the same ones that get nominated every year. Here are 10 worth considering.
"Black-ish" (ABC)
A good family sitcom makes you laugh. A great one lets you see your own family onscreen. "Black-ish" is on another level entirely; showrunner Kenya Barris somehow manages to combine analysis of today's hot-button racial issues with laugh-out-loud jokes. The Season 2 premiere, an episode that featured an open-ended debate on the use of the N-word, marked the renewal of a bold and insightful series that finds humor in insightful commentary. Anthony Anderson and Tracee Ellis Ross continue to surprise and delight as the parents of the dysfunctional but immensely lovable Johnson family. —Jack Smart
"Blindspot" (NBC)
Found naked in a body bag in the middle of Times Square, a woman covered head to toe in tattoos has zero recollection of who or what she is. All she knows is that she must connect with FBI agent Kurt Weller, per the instruction of a tattoo between her shoulder blades. It's a helluva hook, one that led "Blindspot" to become the year's highest-rated new series on television. But creator Martin Gero and stars Jaimie Alexander and Sullivan Stapleton outdo themselves week to week by expanding upon that premise and creating a pair of kickass characters in extraordinary circumstances with bone-deep, emotionally rich scripts and performances. —Benjamin Lindsay
"The Carmichael Show" (NBC)
In our cover story on "The Carmichael Show" creator and star Jerrod Carmichael earlier this year, we dissected how the 29-year-old has become one of the most important comedians on TV. Luckily, the series' second season lived up to that promise. Season 1 and Season 2's 19 episodes are all up for Emmy consideration. Through their run, Carmichael and his fictional family (including mom and pop Loretta Devine and David Alan Grier) took on everything from transgender rights to Black Lives Matter to Bill Cosby. As sober as they are funny, such living room conversations have proven a weekly joy for any audience. —BL
"Crazy Ex-Girlfriend" (The CW)
We dare you not to fall head over heels for Golden Globe winner Rachel Bloom and her fabulous freshman musical comedy. Given her track record, she'll probably hunt you down, beeline cross-country, and make a home next door, so it's probably easier to just watch her show and let us say we told you so. Bloom plays Rebecca, a Manhattanite lawyer who makes the aforementioned trek for her long-ago summer camp boyfriend, Josh, and winds up in West Covina, California. Never losing sight of the fact that Rebecca's actions are, well, crazy, the series weaves our medicated culture with threads of hopeless romanticism, politically incorrect hilarity, and stage-ready musical numbers. For it all, we give Bloom a standing ovation. —BL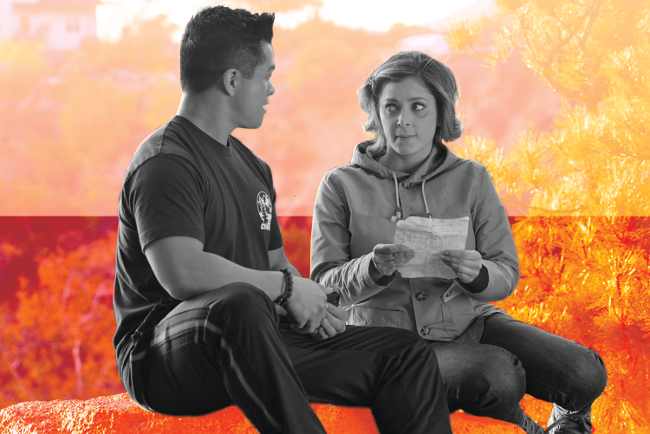 "Fresh Off the Boat" (ABC)
Constance Wu is a comedic breakout as the mother of the Huang clan, but though she deserves all the praise heaped on her—if you only watch one episode of this '90s-set comedy, make it the pitch-perfect "Melrose Place" homage—everyone here is doing exemplary work with scripts that are smart and incisive without becoming didactic. For anyone who shudders at the thought of child actors, let Hudson Yang, Forrest Wheeler, and Ian Chen convince you otherwise, and Randall Park finds new nuances in the eager but slightly clueless husband and father. (But again, Wu is a genius.) —Mark Peikert
"The Good Wife" (CBS)
The final season of Michelle and Robert King's legal and political drama delivered on all counts: Alicia landed back at the law firm where it all started, she had a hot romance with an even hotter private investigator, and she got slapped in the face by Diane Lockhart—which is something fans didn't even know they wanted but subsequently can't stop tweeting and blogging about. (Admittedly, it was pretty badass.) And yet the show's never won an Emmy for outstanding drama series. Seven seasons, two wins and another two nominations for Julianna Margulies, six nods for Christine Baranski, tons more for the rest of the ensemble…. Time's up for Alicia and the gang, and it's time for a win. —Rebecca Strassberg
"iZombie" (The CW)
Just because these zombies are sentient doesn't make them any less frightening. Marrying the smartass vibe of "Veronica Mars" with something entirely different, Rob Thomas' series about a doctor-turned-zombie-turned-medical examiner is funny, frightening, and clever. The ensemble cast led by Rose McIver (giving a different performance every week as her character adopts the characteristics of the men and women whose brains she eats) is spot-on; this season's villains were genuinely chilling; and the plot zags where you assume it will zig. Plus, any series that introduces Andrea Savage as a sweetly smiling villain in a season finale is well worth investigating. —MP
"Scandal" (ABC)
Haus of Shonda's fifth installment of the Kerry Washington–starring "Scandal" did not disappoint ABC audiences. The ensemble cast, which includes Joe Morton, Tony Goldwyn, Darby Stanchfield, Katie Lowes, Joshua Malina, Bellamy Young, and more, upped their game for Season 5, leaving viewers wishing death upon Liv's father, Rowan (Morton), over his betrayal, and gasping at Cyrus' (Jeff Perry) audacity. In the writers' room, Rhimes boldly addressed racial tensions in America, championed LGBT rights, and promoted women's rights and pro-choice politics—all against the backdrop of a presidential campaign that resonates, especially in this election year. If they had an Emmy for Gutsiest Show, we know who'd be a frontrunner. —Britney Lopez
"Supergirl" (CBS)
Hollywood executives take note: "Supergirl" is a comic-to-screen adaptation that understands what other franchises don't. First of all, the CBS series (moving to the CW for its sophomore season) puts to rest the idea that girls can't be superheroes. As portrayed by the charming Melissa Benoist, Supergirl, aka Kara Danvers, delivers both thrilling action sequences and butt-kicking panache. Her supporting cast is full of strong women too, including Chyler Leigh, Laura Benanti, and Calista Flockhart as a deliciously wry media mogul. More important, the show favors colorful visuals and quirky one-liners over the gritty faux-realism dominating the big screen. Comics are supposed to be fun, remember? —JS
"Superstore" (NBC)
Question: What do you get when you throw a phenomenal cast, a pregnant teen, a wheelchair, and a writer from "The Office" into a fictional retail corporation? Answer: Justin Spitzer's hilarious workplace comedy, which takes the forced intimacy between co-workers to put a familiar and wholly entertaining spin on the corporate atmosphere. From the "celebratory" pizza parties to the doughnut holes offered as compensation for refusing to offer employees paid maternity leave, "Superstore" speaks to anyone who's ever worked a customer service, retail, or office job, and makes them laugh (usually hysterically) at the realness of it all. —Briana Rodriguez
Inspired by this post? Check out our television audition listings!