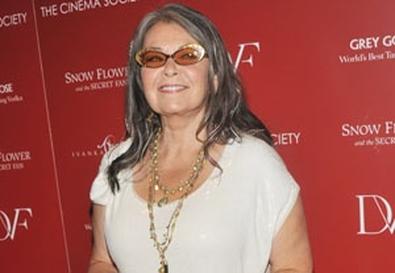 Late February means two things. (1) You're probably in the midst of your annual grumblefest about the indignity of having to pay full rent for a month that only lasts 28 days—29 this year, but still. (2) The networks have doled out 99 percent of their pilot orders.
All but the latest of those orders have casting directors under contact, and those casting directors are getting busy. In general, pilots are blank slates, i.e., they're ordered without any of the roles filled. But plenty of orders come with leads attached.
Last week, I mentioned "Downwardly Mobile," which was ordered with
Roseanne Barr
attached. Preorder attachments don't have to be big stars. Sometimes they are relative unknowns that the network believes can carry a show. Sometimes they are drawn from the small subset of stand-up comedians who have made enough money doing comedy to get their teeth fixed. Sometimes they are named Jim Belushi.
This season, many intriguing pilots were ordered with the lead role already set, not the least of which is NBC's "1600 Penn," set to star "The Book of Mormon" 's Josh Gad. Two years ago he was voicing Bandana Dog in the live-action "Marmaduke" movie, and now he's the toast of the Great White Way. In "Penn," Gad will play the oldest son of a politician whose bad behavior becomes a liability when his dad is elected president. Debra Zane is casting this project, which will shoot in April.
Actors Donald Glover (L) and Mindy Kaling aka Kelly Kapoor speak onstage during the 17th Annual Critics' Choice Movie Awards on January 12, 2012 in Los Angeles, California. (Photo by Kevin Winter/Getty Images)

There's also an untitled project from Mindy Kaling, best known for NBC's "The Office," on which she writes, produces, and plays endearing psycho Kelly Kapoor. She's writing and starring in a comedy pilot about a single, hapless ob-gyn who … well, the rest of the log line is pilot boilerplate, but you should be excited already. My friend, who is a urologist, is the funniest of all my doctor friends because every work story he tells deals with, well, you know. I don't have any ob-gyn friends, but I assume the potential for humor is equal. Felicia Fasano will handle casting on this one, which doesn't have a start date.
Finally, there's Fox comedy pilot "Goodwin Games," which was given an order based largely on the attachment of star Becki Newton. Newton broke out playing the role of mean girl Amanda in ABC's "Ugly Betty." Since that show ended she's been a hot commodity every pilot season. In "Goodwin Games" she'll play one of three estranged siblings who return home after their father's death to fight over their inheritance. Marisa Ross will do the casting. No start date set.
There are also pilots with Sarah Silverman, Rebel Wilson,
Reba McEntire, Portia de Rossi, Judy Greer
, etc. Check the production charts at backstage.com to see a full list of pilots with CDs attached. Now, if you'll excuse me, I'm going to go talk to my landlord.