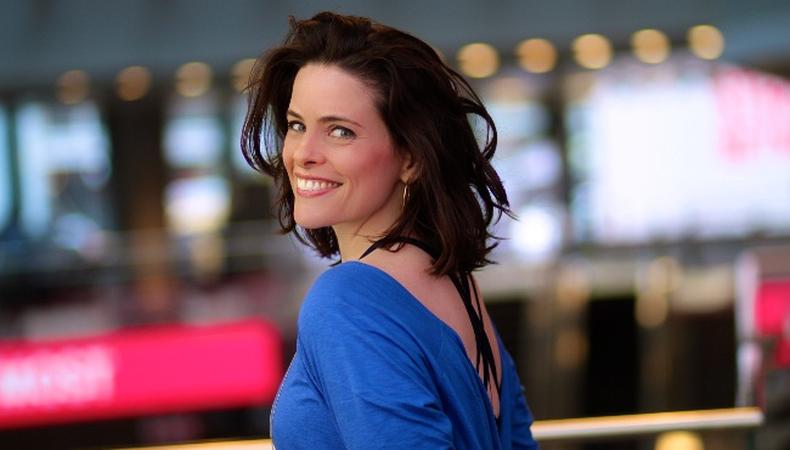 Erika Shannon began her New York dance career in the early '90s and has kept it flourishing since. In addition to being cast in the first national tour of Broadway's "Rock of Ages," Shannon has taught across dance disciplines and mediums. Now she wants to share her experience via the online dance school Don't Dodge the Dance Call, where she teaches beginners the fundamentals of dance in the safety of their own homes.
How would you describe this program?
It's an interactive, online, beginner dance boot camp designed specifically for singers and actors. The program is built on four fundamental ideas that lay the foundation for a solid dance technique, but it's also designed to help dancers find confidence in their movements, and then in the room when they go into an audition.
What made you want to start this online dance platform?
Partly, I created this program so adults who don't feel comfortable going into a beginner dance class in a public place can learn to dance from their apartment. The only space you need is the space you have, even if it's in your little living room!
What can people expect when signing up for Don't Dodge?
There are 19 instructional videos that roll out over a period of about four weeks. All the videos are compartmentalized into these four dance fundamentals. There's also a weekly online master class with me that's live. We all log on and we go over the fundamental of the week. You have access to all of that for a year, so if you can't do it in real time—if you're busy because of audition season, are out of town, doing summer stock—you can come back to it.
What does the program hope to achieve?
We're all called upon in our auditions to do things that take us out of our comfort zone, and that can really freak us out. We get out of our body, and the confidence and the brilliance that you know you have is diminished when you're asked to do something you feel unsafe doing. I'm learning that while the program is about dance and does break down the basics and technique, it's largely about confidence, performing what you know, and being OK not knowing what you don't.
Has the necessary knowledge for success changed over the years?
When I first came to New York in '98, there was no "So You Think You Can Dance"; there was no "Glee"; it was not mainstream and it was charming. It was leotards and tan tights, and "Cats" was playing on Broadway. Dance has changed since then. The style is so much more pop, [and there are] so many rock and jukebox musicals and fresh material as a result of the mainstream; it's heavily populated this world. So the competition's a lot stiffer; it's harder now, it's faster now, and you have to keep up.
Like this post? Check out more of our Inside Jobs!