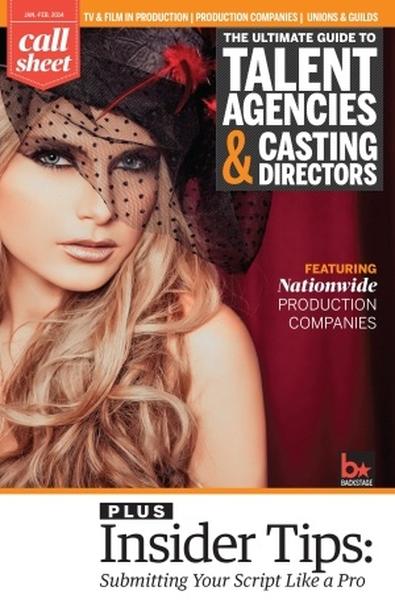 The new January-February 2014 issue of Call Sheet is now shipping to a bookstore near you. But you can also access all of the great resources from Call Sheet by visiting Backstage.com/CallSheet, where you'll find details about hundreds of casting directors, talent agents, managers, and production companies.
The current issue of Call Sheet also features an insider's guide to using Call Sheet's production company directory to submit your scripts to professional production houses.
Call Sheet (formerly known as Ross Reports, and the successor to The Hollywood Creative Directory) is a comprehensive resource directory and searchable database of entertainment-industry companies and contacts, spanning film, television, theater, commercials, new media, and more.