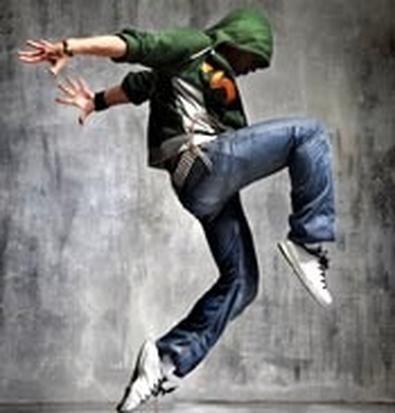 In these difficult economic times, you are undoubtedly trying to limit your professional purchases. Yet there are four new dance-related books and DVDs you may want to consider. Though neither of the two DVDs is very good, if you're a die-hard New York City Ballet fan, you'll probably want to check out Bringing Balanchine Back, a documentary about the company's 2003 trip to Russia. And if you're starry-eyed over ballet superstar Ethan Stiefel, you may feel the need to catch his performance in the ridiculous film Center Stage: Turn It Up. Serious Balanchine lovers must read the new essay collection Balanchine Variations, and no dance performer or teacher can afford to pass up The Healthy Dancer, an essential manual of health information put out by American Ballet Theatre.
'The Healthy Dancer'
Compiled by ABT's medical advisory board — which comprises experts in the fields of sports medicine, psychology, physical therapy, and orthopedics — The Healthy Dancer: ABT Guidelines for Dancer Health (Macfadden Performing Arts Media, 2008, 119 pages, $19.95) is an invaluable resource for facts on anatomy, the prevention and treatment of injuries, developmentally appropriate ballet training, nutrition, and mental health disorders. A slim paperback you can easily carry around in your dance bag, The Healthy Dancer is intended primarily for dance instructors, but performers too can benefit from its concise explanations of injuries, nutritional topics, and the components of physical training. The book is enhanced by very clear anatomical drawings, a glossary of dance-medicine terminology, and a well-organized, easy-to-read text presenting complex issues in a manner that allows them to be understood even by those with rudimentary knowledge of the subjects.
'Balanchine Variations'
Elegantly written by Nancy Goldner, Balanchine Variations (University Press of Florida, 2008, 144 pages, $24.95) offers insightful critical analyses, historical context, and rich descriptions of 20 of George Balanchine's masterworks (22 if you count the three parts of Jewels, often performed independently as separate ballets). The book is based on lectures the author gave under the auspices of the Balanchine Foundation beginning in 1998. Designed as pre-performance talks to increase general audiences' appreciation of the ballets they were about to watch, Goldner's commentaries were presented in conjunction with regional and student productions all over the country.
No matter what level of knowledge you possess, you will find Goldner's writings useful. If you know nothing about a particular ballet, her essay on it will serve as an excellent introduction. And if you're extremely familiar with certain ballets, her profound observations will nonetheless open up new ways for you to see and understand Balanchine's infinitely interesting works of choreographic genius.
In her essay on "Apollo," the oldest extant Balanchine ballet, Goldner goes so far as to suggest changes that she feels might improve the work. What a wonderful reminder that great works of art are not sacred. Instead, their value lies in the limitless fodder they provide for thought, discussion, provocation, and pleasure.
'Bringing Balanchine Back'
In 2003, 20 years after the death of Balanchine, one of the company's co-founders, the New York City Ballet made a historic journey to his birthplace, St. Petersburg, Russia. Originally aired on public television in 2006, the documentary film of this trip, New York City Ballet: Bringing Balanchine Back, has just been released on DVD (City Lights Home Entertainment, 2008, $19.95). In addition to the 80-minute film, the DVD contains about 40 minutes of extra material, including interviews with Balanchine ballerina Darci Kistler and the company's current ballet master in chief, Kistler's husband, Peter Martins. Though extensive footage of the company rehearsing and performing ballets by Balanchine and Jerome Robbins constitutes exciting documentation of masterful renderings of important works, the film lacks a compelling through-line and avoids exploring any political or cultural issues that might generate controversy. There is nothing terribly dramatic or thought-provoking about the film, as its only suspense comes from whether an injured principal dancer, Alexandra Ansanelli, will be well enough to perform.
'Center Stage: Turn It Up'
What were they thinking?! The TV movie Center Stage: Turn It Up, which premiered on the Oxygen channel Nov. 1 and is scheduled to be released on DVD by Sony Pictures Home Entertainment in January, is quite possibly the worst dance film I've ever seen. The embarrassingly juvenile, ill-informed movie, obtusely directed by Steven Jacobson, is advertised as a sequel to the mediocre 2000 feature film Center Stage, which in comparison seems like a cinematic masterpiece. Both are set at a fictitious, very prestigious ballet academy in New York City and star Peter Gallagher as a pompous artistic director and Stiefel first as a rebellious dancer and now as a teacher at the school. The new film contains precious little footage of Stiefel in action and multitudinous scenes of its young ingĂŠnue, played by the talentless Rachele Smith, performing a horrible blend of watered-down hip-hop and cheesy music video-style choreography. Kenny Wormald as her love interest, a young male ballet dancer, fares a bit better, at least in the acting department. Overall, however, with its inane script, cheap production values, and subpar dramatic performances, Center Stage: Turn It Up is a DVD you can turn down.
Write to the author at [email protected].