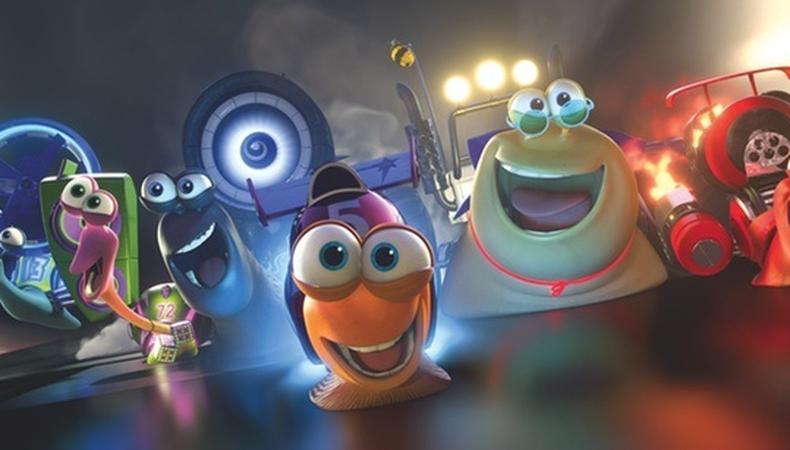 DreamWorks Animation's "revolutionary" collaboration with Netflix is opening up unique opportunities for actors. In February the video-on-demand service announced it had partnered with the studio to produce its first original series for kids. "Turbo," a comedy about a garden snail's quest to become the fastest snail in the world, is set to premiere in theaters July 17 and then as an animated series called "Turbo: F.A.S.T." in December on Netflix.
When the deal was announced, Jeffrey Katzenberg, DreamWorks Animation's CEO, said the company was "thrilled to be part of the television revolution." The studio used its series-feature development model before with its "Dragons" franchise. In that case, many of the original cast members from the feature "How to Train Your Dragon" and its sequel, including Jay Baruchel, America Ferrera, and Christopher Mintz-Plasse, reprised their roles on the animated series "Dragons: Riders of Berk," which airs on Cartoon Network.
Gregg Taylor, DreamWorks Animation's head of development, told Backstage the studio's goal
 is to keep the same cast in place for its feature and series projects. That can be an attractive option for performers. "I think when an actor has been an
essential part of creating a character
that they are as invested in that character as we are, so they may want to protect that character," Taylor said. "I think there's a willingness to want to do it, especially if it's part of a bigger [story]."
There are other perks to working in animation, such as the wardrobe options. "For actors the beauty of working on an animated film
is you can walk in in your sweatpants and not worry about makeup and hair, and we'll go to them if we have to," he said. It doesn't require getting the cast in the same room. "It's not very difficult for us because for our main cast, they're so familiar with the characters we really don't need to be in the room with them," he said. "[For 'Dragons'] if Jay is in Toronto or America's in New York, we can be there through the process of technology and see them on camera and talk with them."
The Netflix "Turbo" series will pick up from the film but won't follow a specific plot as it evolves through the season, according to the studio. Instead it will be shaped as stand- alone episodes that can be viewed as one-offs.
Actors making their first foray into animation learn that playing an animated character can be more work than live action, according to Taylor. "You're used to, as an actor in live action, the schedule of a day with setups—masters, close-ups versus on camera," he said. "In animation, it's all about that performance all the time. And I think actors love that because they get a chance to work that character over and over and over again."
Actors just have to get used to performing in a box—literally. "Once they get over that," said Taylor, "it's a really freeing experience."