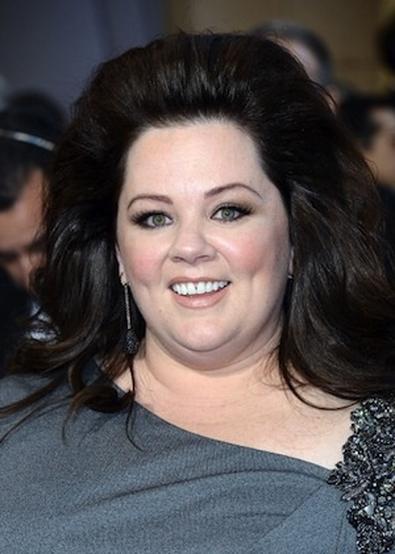 There are few things in life that can not only meet but exceed the high expectations placed upon them by near-universal praise. Just as one example: Paris. When you first visit Paris, you discover that it's even more gorgeous than everyone said, the museums more incredible (at the Louvre, the self-guided interactive tour is run from a Nintendo DS!), the food and wine underrated, and the number of rude, rank-smelling Frenchman greatly exaggerated. (If you want to meet a bunch of French-speaking assholes, go to Belgium.) Another example is "The Wire," which really is the best show in the history of the universe. To this rarified air I would humbly submit Melissa McCarthy's performance in "Bridesmaids." You remember when the movie came out, right? How everyone with a means of communication at their disposal was raving about McCarthy's star-making, gut-busting, scene-stealing performance? You probably were all like, "It can't be that good." But then you saw it and were probably all like, "This is the Paris of comedic performances! Mon dieu!"
However, despite the initial raves, Hollywood is Hollywood, and Melissa McCarthy is a woman in her early 40s with an unconventional (for Hollywood) body type, so it's not really a huge surprise that a few years later, she still has not been given the keys to … I apologize for this pun … her own starring vehicle! So far, she's been paired up with Jason Bateman for "Identity Thief" and Sandra Bullock for the upcoming buddy-cop comedy "The Heat," but her next project will feature McCarthy behind the wheel (again, so sorry) both literally and figuratively, with the road-trip comedy "Tammy." The project stars McCarthy as a recently unemployed food services employee who, upon discovering her husband's extramarital dalliances, decides to hit the road with her alcoholic grandmother. McCarthy, along with her husband, Ben Falcone, wrote and will direct the film, which is scheduled to start production in May in North Carolina. Casting director Allison Jones will lend her sharp eye for comedic talent to the project.
Speaking of road movies, a titan of the genre is set to get a remake/reboot/sequel this summer: Ed Helms is set to play a grown-up Rusty Griswold who decides to revive the tradition of his father, Clark, and drag his family on an ill-fated jaunt across the hellscape that is Middle America in the new "Vacation." Helms continues the tradition of having a different actor play Rusty in every film in the series. (Also, if this doesn't make you feel old, then I don't know what will: Ed Helms is 39, five years younger than Anthony Michael Hall, who played Rusty in the 1983 original.) Helms is the only confirmed cast member, but Christina Applegate is in negotiations to co-star, and the producers are probably busy being ignored by Chevy Chase and shot at by Randy Quaid as they try to convince them to return for cameos. Allison Jones is also casting this, actually, which is scheduled to start shooting in June in Atlanta and New Mexico.