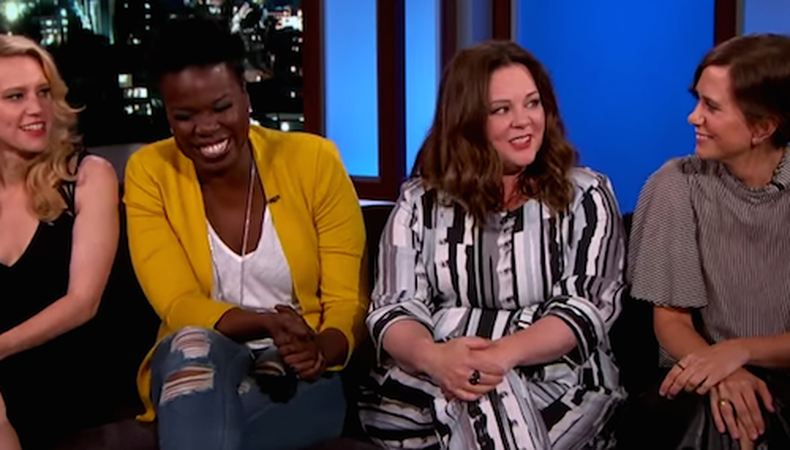 "Drop everything, Venkman." Thanks to Jimmy Kimmel, we got one.
In preparation for the July 15 release of the all-female "Ghostbusters" reboot starring Melissa McCarthy, Kristen Wiig, Kate McKinnon, and Leslie Jones, the cast sat down with the late night talk show host to answer a few questions, including who is most likely to hold up production, who is most likely to forget their lines, and who is most likely to show up to a party uninvited. Check out the interview below for the answers!
READ: "7 Questions With...Ernie Hudson"
Later in the evening the four leads were joined by the original cast of the 1984 film: comedy legends Bill Murray, Dan Aykroyd, Ernie Hudson, and Annie Potts! Murray revealed the reason why he decided to join the production, despite having been pitched reboot ideas countless times before. "It was only 'cause I knew these girls were funny," he said. Watch the video for more!
Still yearning for more "Ghostbusters" content? Click here to hear Aykroyd talk about about "stealing shots all over Fifth Avenue" in the '80s in New York City!
Inspired by this post? Check out our film audition listings!