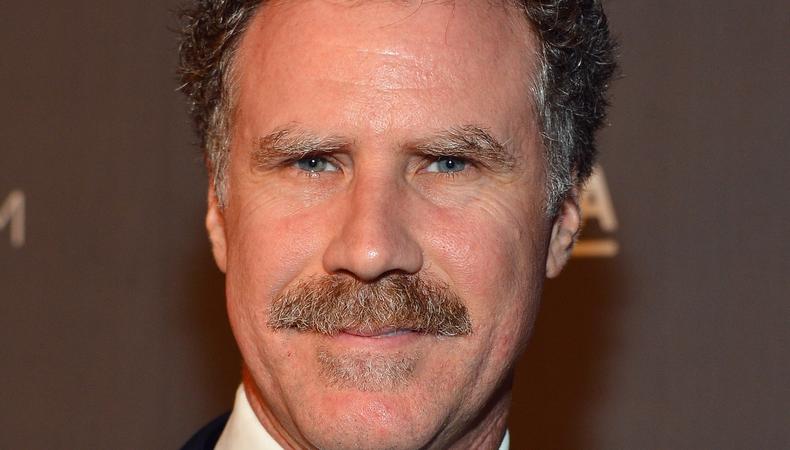 Will Ferrell may not yet have claimed the mantle of "greatest living comedic actor," but I like to think that he routinely checks the obituaries for Bill Murray's name. It's a testament, I think, to his prodigious talents that I chuckle to myself imagining him tearing asunder his morning paper each day in anger/disappointment. It's not that I have a particularly active imagination, it's just that Ferrell can make absolutely anything funny, including wishing death upon the part-owner of the Charleston RiverDogs. His past few movies notwithstanding, he has managed to pump out an insane amount of hilarious material over the past decade. It's not just "Anchorman" or "The Other Guys" or the criminally underrated "Semi-Pro," it's his throwaway cameo on "30 Rock" as Bitch Hunter, it's his episode of "Man vs. Wild," it's his Funny or Die oeuvre. You're welcome, America.
But back to "Anchorman": Unless you're a fan of the criminally overrated "Elf," Ferrell's 2004 turn as Channel 4 Evening News anchor Ron Burgundy is probably what convinced you that Ferrell was destined for greatness. So last March, when it was announced that a sequel was in the offing, with all the original news team members—Ferrell, Steve Carell, Paul Rudd, and David Koechner—reprising their roles, there was much rejoicing. The level of interest from the Internets was more akin to what you'd see for a new Star Trek movie or a change to the Instagram terms of service. Since then it's been a slow trickle of news: release date, teaser trailer, the return of Christina Applegate and Wes Mantooth, the possible addition of Kristen Wiig. And now here we are, only a few months away from the leaked set photos of everyone in Hollywood shooting a cameo. Can't wait. Seriously. Allison Jones, who cast the original, is casting the sequel as well. Shooting is set to begin in March in Atlanta.
Another movies set to get under way in March—which is the only thing it has in common with "Anchorman 2"—is the very promising-sounding Western "Jane Got a Gun." As a big fan of Westerns, mostly thanks to my dad's abiding love of John Wayne, I have been thoroughly enjoying the one or two bones a year that Hollywood throws our way. "Meek's Cutoff" was great. "True Grit" was great if unnecessary. "Appaloosa" was great and fun to say. And "Jane Got a Gun" certainly sounds like a meaty bone in its own right. It stars Natalie Portman as a woman who must secure the services of an ex-lover to protect her husband from a gang of outlaws. It also stars Michael Fassbender and Joel Edgerton. So far so good. It's to be directed by Lynne Ramsay, who directed "We Need to Talk About Kevin." Also good. Laray Mayfield, who—no joke—cast the seminal Aerosmith video for "Janie's Got a Gun," will cast this similarly named but presumably unrelated project as well. Shooting starts in March in beautiful Santa Fe, N.M.