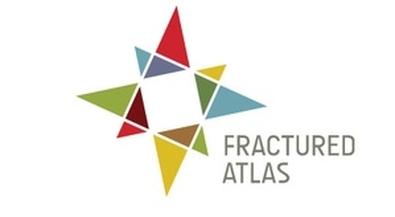 Securing the right shooting locations is often the most challenging, time consuming, and expensive part of producing a film. But if finding a space that fits your independent film's tight schedule and low budget were more efficient and effective, you might have more time and energy to actually make your movie.

New software developed by Fractured Atlas, a national nonprofit arts organization, makes it easier for independent film and video artists to connect with the venues they need to shoot and screen their projects. The tool is a continuation of the organization's commitment to its new software called Spaces, which it has been rolling out this year to aid performing artists working in all mediums find the workspace they need across the country.

Filmmakers can search online for local studios, stages, screening rooms, and even non-traditional and outdoor spaces, while empty and underutilized venues can promote their availability to productions. And the online directories, now in nine major markets nationwide, provide more than just phone numbers and rental rates. The latest version of the software shows results based on 150 search filters including location, cost, unbooked rental times, specific technology needs like Wi-Fi or green screens, the venue's booking policies and staffing requirements, available amenities, and more.

"Technology can play a critical role in helping artists work more effectively and efficiently by providing them with access to essential resources in their local community," Adam Huttler, the founder and executive director of Fractured Atlas, said in a statement. "Fractured Atlas is dedicated to empowering independent filmmakers and video artists with technology that allows them to focus on what matters most: creating outstanding art."

The service is currently available in New York, Los Angeles, Chicago, Washington, D.C., Philadelphia, and the Bay Area. Online marketplaces are also growing in Atlanta, Austin, Sacramento, and Minnesota.

The new film and video industry tool is an expansion of Spaces, Fractured Atlas' national network of online marketplaces where performing artists can find local rehearsal and performance space, often on short notice. The nonprofit arts service organization launched its free web-based NYC Performing Arts Spaces in August, connecting performing artists with more than 2,000 available spaces in New York City.

Fractured Atlas partners with local arts organizations to support the initiative in each market. To augment Spaces for use by filmmakers, it collaborated with D.C. arts coalition CulturalDC. "We are thrilled to partner with Fractured Atlas in bringing this innovative and much-needed resource to filmmakers and media artists nationwide," Karyn Miller, CulturalDC's director of visual arts and communications, said in a statement.
Spaces is just one of the many ways Fractured Atlas is using technology to empower independent artists. In September, Fractured Atlas introduced the Artful.ly Open Source Edition, a free platform for artists and institutions to bypass third-party ticket vendors by creating their own systems to sell tickets and accept donations.