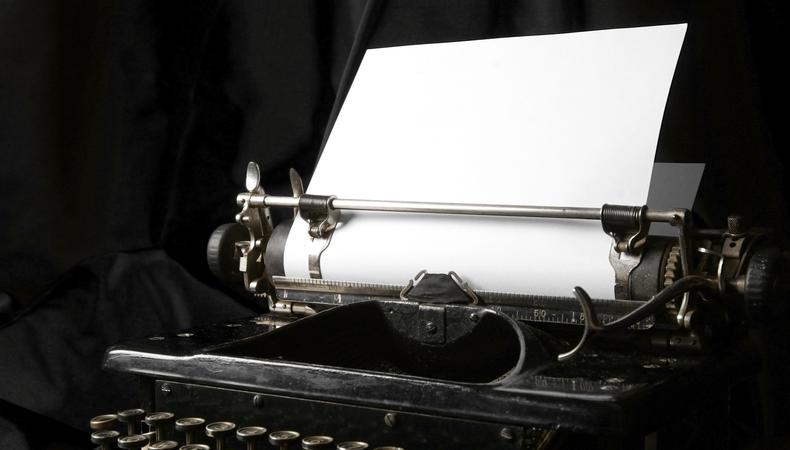 Do you have a script you're dying to get produced? There are more than just acting gigs in Backstage's casting listings; playwrights and screenwriters (and actors who write!) should keep their eyes peeled when browsing notices.
Stay abreast of writing submission opportunities on Backstage.com by using the "Entertainment Jobs & Crew" filter on the right side of our casting calls page. After clicking to check a box in that filter, you have the option to filter any of the following: "Stage Staff & Tech," "Film & TV Crew," "Writers," and "Gigs." By leaving only "Writers" checked, our casting listings will include only information on writing contests, fellowships, and other exciting options.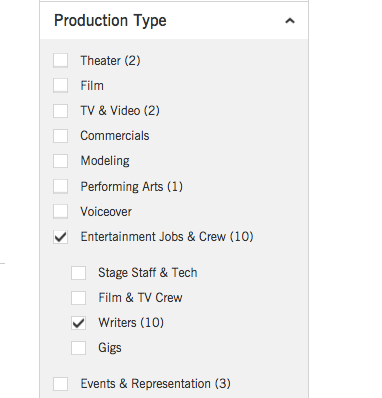 Below are five notices posted now in Backstage's listings perfect for creators. Don't have a play or film ready to go? Just write one!
READ: "How to Become a (Successful) Playwright"
SCRIPTAPALOOZA FELLOWSHIP
How does a five-day retreat on a beach in Costa Rica sound—with all expenses paid? Scriptapalooza, the annual screenplay competition, is offering a practically unprecedented fellowship opportunity for screenwriters. "The winning fellowship recipient will enjoy a full curriculum of writing classes, discussions, workshops, and feedback sessions taught by Jacob Krueger," notes Scriptapalooza in their Backstage listing. "The Scriptapalooza Fellowship recipient will also receive six months of mentoring from industry mentors. Five additional writers will receive an online writing course and a three-month mentorship." Applications, which must include a PDF of your script and a one-page essay, are being accepted until Sept. 30. Check out the opportunity here and visit their website for more info.
THE FEAR FESTIVAL 2016
Halloween is just around the corner. To celebrate, the 2016 Fear Festival will be staging short plays "written with scary, suspense, thriller, or Halloween themes" in the last two weekends of October in the 60-seat Roebuck Theater in midtown Manhattan. If you have a spooky play under 15 minutes in your back pocket, go ahead and submit!
NEW JERSEY PLAYWRIGHTS CONTEST
Playwrights based in New Jersey, this gig is for you! The New Jersey Playwrights Contest's 14th annual play series is accepting submissions for new plays best suited for a black box space. NJPC's producing director, Ed Matthews, has brought 16 original pieces to fruition in 12 seasons onstage, helping "bring new playwrights and their work into focus in the community, the region, and the state of New Jersey," according to the notice. Submit by Sept. 30 and your play could be included in the company's 2017–18 season!
READ: "8 Actor-Writers All Thespians Should Study"
THE ARVADA CENTER
Colorado's Arvada Center and its producing artistic director of musicals Rod Lansberry are looking for new musical submissions from composers and lyricists around the country. Pieces that have already received workshops or full productions are still eligible. The notice (which expires Aug. 28—hurry!) reads, "The Arvada Center hopes to use this process to broaden its thinking about what theatre can be and whose voices it should include, so proposals that are different than previous Main Stage theater productions are encouraged."
IMPRINT THEATRE
Multi-hyphenate artists in California, take note! "We strive to touch the hearts and minds of our viewers," states Ricky Abilez, the artistic director of Imprint Theatre Community, "igniting thought provoking conversations." This growing theater community is seeking talent from Los Angeles, Orange County, and San Francisco, California. Check it out here and get involved now!
Explore the rest of our new audition listings! And for more advice, check out Backstage's YouTube channel!