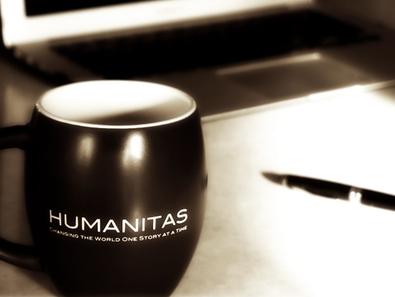 Attention, California playwrights! There's still time to submit your unproduced plays and win $5,000 prizes from Humanitas and Center Theatre Group.
From June 1–30, Southern California-based writers may submit unproduced work to PLAY LA, a new partnership between the Humanitas Prize coalition and Center Theatre Group, a non-profit arts organization based in Los Angeles. Three finalists will be selected in December and a winner will be announced come February 2016 at the 41st Annual Humanitas Prize Awards Luncheon. A $5,000 cash prize will be awarded to the winner, with an additional $5,000 given to a local theater to subsidize the play's world premiere. The two runners-up will receive a prize of $2,000.
All three finalists will have their plays developed with the help of CTG's literary staff and presented in professional readings next spring at the Kirk Douglas Theatre as a part of a weekend dedicated to celebrating new plays.
For more information on guidelines and to upload your script before the June 30 deadline, visit humanitasprize.info.