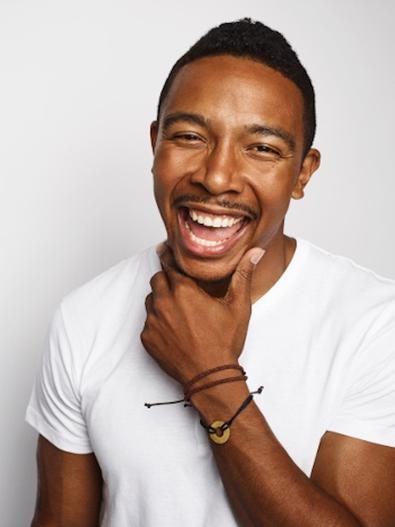 Known for his performance on "Black-ish" and his writing chops on "Survivor's Remorse," Allen Maldonado has been busy across platforms; continuing the momentum is his Everybody Digital. Launching March 31, it's the first mobile app focused on globally curated short-form content.
Tell us about Everybody Digital.
It's the first app dedicated to short films. We'll also be featuring other original content, [like] digital series, documentary series, even talk shows. Nothing on our app will be over 20 minutes. People are always on the go, and attention spans are getting shorter; we look to capitalize on that with a selection of quality entertainment. There's a curating process, but any filmmaker can submit their film at everybodydigital.com.
What drew you to working with short films?
I have a love for the short-form genre, and as a short filmmaker, I found myself being heartbroken after the film festival circuit, knowing that there was no further distribution, no future road to go down. The key purpose of Everybody Digital is expanding the viewership and audience for these filmmakers...and bringing attention to the short film genre, as I believe it's one of the most overlooked in the entertainment industry.
READ: 'Black-ish' CDs on the Art of Casting
What makes a short film stand out to you?
It takes a special filmmaker to be able to tell a story in five minutes rather than 145 minutes. It takes a special skill and a different type of eye and talent and writing to be able to captivate an audience and tell a full story in a short span of time. So I'm looking for great production, great storytelling, and phenomenal acting; that's what short films allow for, because you don't have the politics of picking certain aspects according to dollars. If I love a certain actor, they may have never worked in film, but if I believe they can pull this role off, I'll give them a shot because I don't have to think about a studio that's worried about their bottom line coming in saying, "Well, we're nervous about getting our return." I think we're getting the purest form of filmmaking with short films.
What advice do you have for short film actors and creators?
Understand that it's a business. I can't stress that enough. Look at your [acting career] as a small business. How you approach it, as far as setting up your business structure—your agent, your manager, your PR team, a legal department, a sales team, a marketing team—understand that you're building a product rather than keying up a shot from half court and hoping it goes in. A lot of actors get frustrated because they are trying their best, but they keep taking long shots rather than putting together a business plan, a marketing plan, a product design. Focus on what you want and have a clear target to shoot at rather than just throwing stuff on the wall and hoping it sticks.
Do you think actors need to approach a role in a short film differently from say, a feature film?
It's completely the same whether it's 145 minutes or five minutes. As long as it comes across authentic and real, that's all that an actor should focus on. My motto is, I treat the practice like I treat the game: I'm always focused and I'm always fully engaged, whether it's something that's thought of as a big project or a small project. It doesn't matter if I have two lines or 2,000 lines.
What common mistakes do you see short filmmakers making?
A lot of short filmmakers, we approach the process as a pure form, where it's all art, and sometimes we lose sight of the business. Some short films spend all their money on the film and have no money to market it to a broader audience. That's where Everybody Digital comes into play. We do it as a group. Everybody is helping everybody…. We put our blood, sweat, and tears in these films, and it's only for a short period of time that it actually has life. Everybody Digital is bringing all of these short films back to life and giving them a new audience, a new voice, and a new platform to live on.
Are you looking to star in a possible contender for Everybody Digital? Check out our short film audition listings!