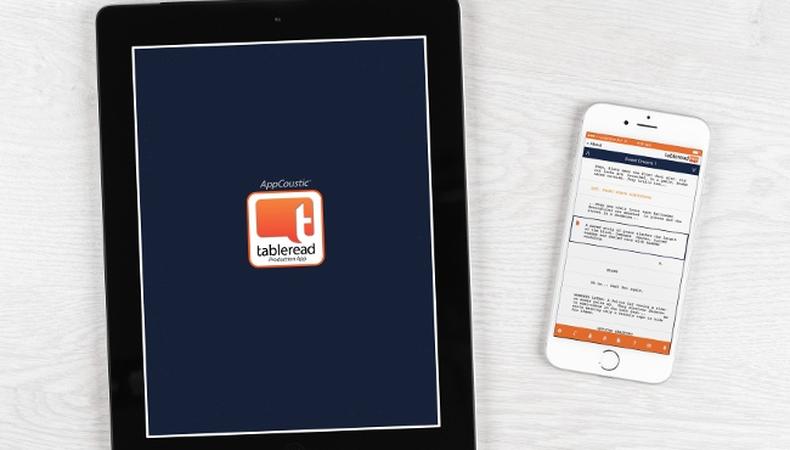 There's a new app in town and actors will benefit. Now available on iTunes, tableread is an invaluable tool for rehearsing a film with an entire "cast," allowing screenwriters to hear their scripts read, and helping actors rehearse whole scenes on a loop or run a whole production before a real-life table read or a shooting day.
Australian animator-turned-scriptwriter Dan Conway invented tableread after penning his own films and feeling unable to fully realize his vision during their creation.
"During the writing process when you're writing a feature film, you go over it in your head so many times and you can only imagine so much," he told Backstage. "Sometimes you just have to take a step back and listen to your film, and not everybody has access to a cast of actors that actually sit there and help you out with the table read, so I started investigating as to how you can do that as an app. That's where the idea was born."
The app, after securely importing PDFs of scripts, has over 45 native voices, but others can be created using controls for pitch and gender in order to best suit each character to the user's preference.
In addition, actors are able to select the role they play while in rehearsal mode, and the app will pause long enough for them to deliver their lines. Looping is available, as is the ability to select only the scenes in which you're acting. Tableread also allows for multiple actors to rehearse together while the app handles the rest of the speaking parts.
Rehearsal mode also carries note capability. "If an actor wants to make a note on how they're going to play a scene, they can place it on the line they're at and it's now part of tableread. So when they get to that part in the script, that note will be read back," said Conway. "They can turn those notes on and off, and they can share them with the director, the producer, and other cast members just by clicking a button."
Tableread, which has a free version, provides over 20 film scores to back up the dialogue in its Pro version, which includes more features for $2.99 per month.
While tableread is in its infancy, Conway is already looking to add additional features like stage script capabilities, and taking voice notes instead of having to type them. Currently available for screenplays and teleplays, tableread allows anyone on the project to listen to the script while on the train, at the gym, or on the way to an audition.
"The cast and crew have the app, the writers have the app," Conway explained, "and everybody can make a contribution."
Inspired by this post? Check out our film audition listings!