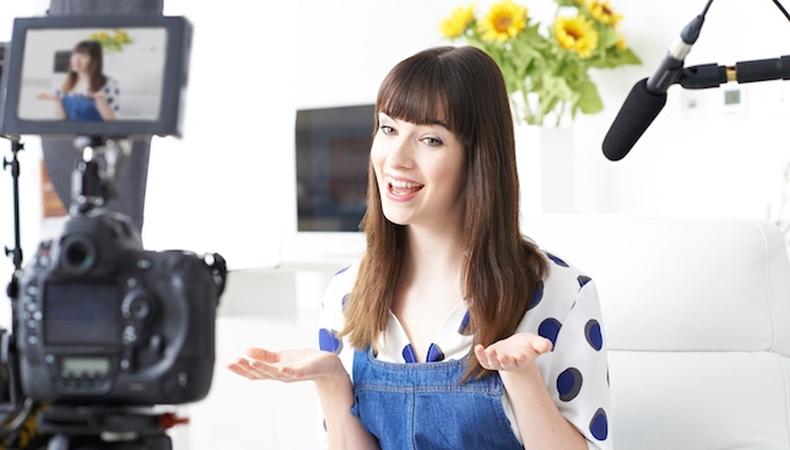 Do you post YouTube videos of your web series, stand-up sketches, or dance performances? If you're an online content creator who's new to the whole business of keeping your creative endeavors protected, we've got a guild for you!
Co-founder of VidCon—along with brother and "Paper Towns" author John Green—Hank Green has announced the formation of the Internet Creators Guild, a nonprofit organization dedicated to providing content makers with the right resources to make a living off their work on the internet.
"There is no system for protecting creators, many of whom have no experience in any industry, let alone the notoriously cut-throat entertainment industry," said Green on his blog.
ICG is now accepting applications for makers seeking guidance on handling press, strategies from other creators, having access to sample contracts for agencies, sponsors, merchandise, and managers, as well as sharing general useful information. Advisors include Green, stand-up comedian Akilah Hughes, Casey Neistat, Rooster Teeth's Burnie Burns, and lifestyle vlogger Louise Pentland.
READ: "How Rooster Teeth Became the Premier Digital Content Giant"
Yearly membership for those making a full-time or partial living off their web content will run $60, and members will receive perks such as discounts on analytics programs.
Applicants will be screened to ensure creators aren't currently working primarily for "networks, advertisers, or platforms," according to the ICG website. Members will be chosen based on their commitment to the larger online community, whether through their podcast, Vine, YouTube, Instagram, or other social media platform.
VidCon took place June 23–25 in Anaheim, California, and to kick it off, creators—much like the ones who will benefit from ICG—read mean tweets about themselves as a part of the popular skit on "Jimmy Kimmel Live." Check out the video for some familiar faces below.
Want a career in comedy? Learn how to refine your comic persona!