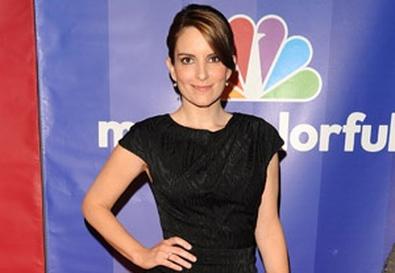 I saw Darren Aronofsky's "Requiem for a Dream" while in college. I'd just picked up some dinner, and when I came back to my house some friends had started a movie.
"What's this?"
" 'Requiem for a Dream.' "
"Never heard of it."
"I hear it's good."
So I watched it. It was good. Very good, in fact. But 10 years later, I have never been struck with the desire to watch it again. It's dark, depressing, and disturbing. The part where a strung-out Jennifer Connelly calls pimp Keith David in a last-ditch attempt to score heroin, and all you hear from the other end of the phone is David's sinister, baritone laughter?
Shiver
. Anyhow, I always recommend the movie to people but suggest that they watch it when they're (a) already super depressed, so the effects of this movie will just be a drop in the bucket, or (b) sick and tired of being in a positive place, mentally.
So yeah, since Aronofky's latest film, "Black Swan," (deservedly) won a bunch of awards and made a bunch of money, he's been able to get his dream project green-lighted: the biblical story of Noah. No, I am not joking. In a way I can see it. Aronofsky's films have always explored dark corners of the human psyche, and as far as inner tumult goes, you can't get much more tumultuous than a guy who God comes to and says, "Listen, Noah. Here's the thing ... I'm about to kill everybody. Also, all the animals. Not you, though. Do me a favor ... " But considering we're talking about the guy who brought the term "ass to ass" into the popular lexicon, I don't see how this film doesn't wind up igniting controversy on a scale that will make "The Passion of the Christ" look like "Mary Poppins." Russell Crowe has signed on to play the famous shipwright, presumably because he heard there'd be wine and "
cursing
" involved (see what I did there?). As I reported last week, casting duties will be handled by Mary Vernieu and Lindsay Graham of Betty Mae in advance of a July start.
Another movie in the pipeline that sounds exciting-and probably has nothing in common with anything in the Aronofsky oeuvre-is "Admission,"
based on the novel
by Jean Hanff Korelitz and set to star Tina Fey and Paul Rudd. Fey will play the protagonist, Portia Nathan, a Princeton admissions officer with an unfulfilling romantic life, who meets a teacher at a school for gifted children while on a visit to interview a prospective student. Fey smiles her awkward half smile and flashes her dimples, Rudd flashes his dimples right back, sparks fly, secrets are revealed, more dimple flashing and cuteness ensues, etc. In my eyes Fey can do no wrong, and this sounds like a great vehicle for her to show some dramatic range. Bicoastal casting company Barden/Schnee will staff this up ahead of a May start in New York.