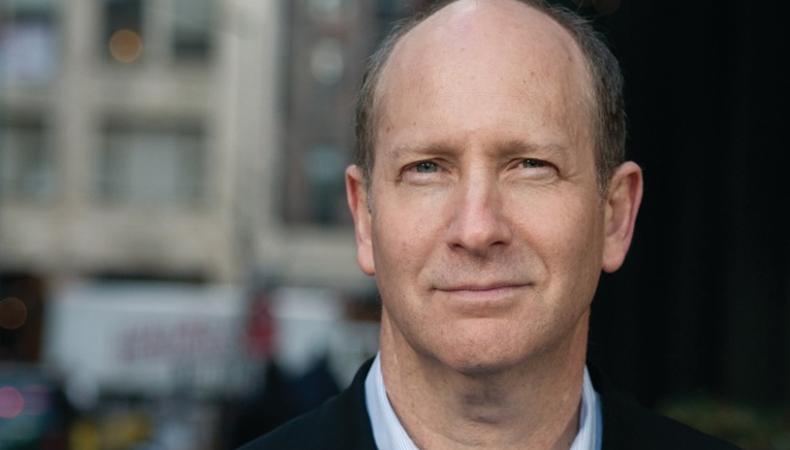 Head of Public Understanding of Science and Technology for the Sloan Foundation, Doron Weber grants funds to filmmakers and playwrights covering science-centric issues, including productions such as Broadway's upcoming "Constellations."
What is the Sloan Foundation's goal?
The true aim would be to see the world like Leonardo da Vinci; [art and science are] not two cultures, it's one. That's an ambitious goal, but we're shooting to bring them back into a dialogue and also try to restore their coherence so you can see things with multiple points of depth…so when you hear technical jargon, your brain doesn't check out. As our culture and society are scientific and psychological, we need to be able to understand and talk about things with a certain degree of complexity.
What's a show the foundation has funded?
"Constellations" received a production grant and is going up in January, starring Jake Gyllenhaal. One of the two characters, the woman, is a quantum theorist and a professor—[that storyline] fulfills our criteria. What's also beautiful about the play is that [playwright Nick Payne] structures it with a many-worlds theory, fracturing time with theories, repetitions, and scenes, so you have to be thinking—because their relationship raises philosophical questions using quantum mechanics and quantum theory.
What advice do you have for playwrights looking for a grant?
In the end, you have to be true to yourself. Write the play. Don't try to do things for us. Write a good play and that's what will draw us in.
How is the science community responding?
Scientists love this. We get [grant] proposals every year and we have three scientists on the committee and the rest are all theater people, so we have these wonderful discussions back and forth. The scientific community knows it's not often represented and when it is, it's misrepresented. [These productions] get them new audiences for their work. That's been one of the interesting things that happen when they meet physically in the theater and you get a buzz: It's a common point to talk about controversial subjects.
What can it do for both fields?
The argument is to try to give people a keener appreciation of science and technology environment, and also to humanize the lives of people involved. You can characterize what I do in theater and film, books, radio, television, opera, and new media as trying to find the common languages to bring those two worlds together so they can hear each other and converse. Theater is a powerful medium, and our theater program is an effort to try to get playwrights to write all kinds of plays that use science and technology as themes or portray scientists in a way that isn't meant purely as education.
Like this post? Check out more of our Inside Jobs!