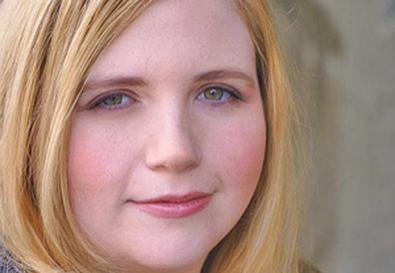 You know the economy is in trouble when the competition for waitstaff jobs is almost as fierce as for acting jobs. Actor Joshua Eisenberg says 30 to 50 applicants may show up for two spots at an "open-call hiring" for Planet Hollywood or other New York restaurants. The same is true for bartending and office temp work, as openings for traditional survival jobs decrease."Today it seems much easier to book the acting job than the survival job," says Los Angeles actor Wil Ohlig. In fact, some actors have turned performing itself into a survival job. Tim Intravia, who plays Silver Statue—one of those immobile figures perched on a box at New York City tourist destinations—says he can earn several hundred dollars for a six-hour day, especially between Thanksgiving and New Year's, when the city is full of visitors. "I make one third of my yearly income during that period," he says. "Over the past four years, being the Silver Statue has been my only survival job." Similarly, Kristin De Luca of Los Angeles, who makes most of her living as a background performer, says she has never had a day job outside the industry.
While the weakened economy and competition from unemployed nonactors may mean that traditional survival jobs are harder to find, actors—who are familiar with financial uncertainty even in the best of times—are learning to adapt.
Lemons Into Lemonade
Ohlig arrived in L.A. with a bartending license and certification, only to discover "how many mes were out there with the same strategy," he says. But he has found steady temp work, tends bar at private parties, and even volunteered for a film fundraiser—"to get a credit on my hospitality résumé. I've gone from nothing to investing in headshots, a reputable commercial workshop, and paying for online subscriptions to acting networks." He has also learned discipline, networking skills, and the art of budgeting, he adds.
Eisenberg has also found his job—selling water cooler purification systems on commission—to be a great opportunity to network, since most of the company's employees are actors. While he hasn't made any sales yet and survives on unemployment insurance, he has had time to work on several independent films.
Actor Jen Levin tried the temp-agency route when she was downsized from her day job after six months. "They couldn't find any work for me because I was typing 68 words per minute," she says. "They needed someone who typed a minimum of 70 words a minute." So she decided to apply for work as a substitute teacher in California. "As a substitute, I can make $126 a day, my hours are flexible, and I work in the Culver City Unified School District, which means every school I'm in—K through 12—is five minutes from my apartment." Levin supplements her income by working as the sponsorship director for a film festival, and the two jobs make it possible for her to perform in sketch and improv groups, independent and student films, and commercials. "And now I'm auditioning for bigger things," she adds.
St. Louis actor Angie White has found an upside to the recession: As companies let go of full-time staffers, it opens up opportunities for freelancers, especially those with marketing expertise. She works as a freelance photographer and designer and says the need for Web designers who can promote a product or service is greater than ever. Her Web design work also led to her current job in admissions at a technical school, which offers her flexible hours. Because the economy has many people returning to school to learn new skills, she notes, education is one field with job potential.
Passion Into a Paycheck
Actor Robin Raven had always toyed with the idea of writing, and after two years of waiting tables, she decided to search the Internet for writing jobs. That's how she discovered Demand Studios (www.demandstudios.com), a company that provides content to how-to websites and offers freelance work to writers, editors, and filmmakers. As Raven tells it, her life changed almost overnight.
"The stories are 200 to 500 words, and if they buy the piece, they pay $15 an article," she says. "I've made as much as $2,000 in a week or as little as $100. I've also done editing and made a series of how-to videos for the company. I've worked from a couple of hours a week to 30 to 40 hours a week. There is tremendous flexibility, and I'm now able to support myself doing this. In fact, I was able to take a cross-country trip from Los Angeles to New York for my career as an actor while writing and editing stories on my laptop." Equally important, she says, the job has put creativity back into her life and allowed her to focus on acting—something she couldn't do as a waitress, due to the hours and the exhausting nature of the work.
Intravia had experimented with his statue routine a few times, though he was more familiar with waiting tables, handing out fliers, and telemarketing. But after a blowup with his boss at a restaurant, he decided to see how far he could get playing Silver Statue, and it took off. Since then he has performed in a Russian festival of human statues and was hired last year to play an old-time umpire at the All-Star Game at Yankee Stadium. Recently he and several friends entered a contest to make a commercial for Butterfinger; their video is called "Robotchop," starring Intravia as Silver Statue, and is currently a finalist for the $25,000 prize.
The Drawbacks
Not surprisingly, performing on the street presents some unique challenges for Intravia—not least the need to remain immobile for up to 12 hours at a time (though he may take two 20-minute food and bathroom breaks). "It's more mentally exhausting than anything else," he says. "I'm tired of thinking the same thoughts over and over again while I'm standing on that box." But his major nemesis is police officers who hassle him because they don't know the law—"Street performers have a right to be there," he says—and take a proprietary attitude toward certain streets, notably around Times Square.
His audience is another story. "I've found that most people are trustworthy, respectful, and courteous," Intravia says. "Once in a while you'll have someone push you, punch you, put a cigarette lighter up to your face, or mess with your money. I was robbed on the subway by a gang of kids pretending they liked what I did and then reached down into my bucket and stole $30. I had one guy spit on me and curse at me, and then when I got off the box to confront him, I saw him reaching into his pocket. I didn't know what he was reaching for, but I had a weird vibe. As it happened, someone had left me some Coors beers in the bucket and I decided to offer them to him. Suddenly he changed. He took the beers and was so grateful. 'Sorry, man, sorry, man, you cool, man,' and he walked away."
But working as a human statue also landed Intravia a manager, who has sent him out for many auditions not requiring immobility. "Silver Statue will get me some breaks, but I trust in my talent," he says. "And at the end of the day, that's not what I'll be remembered for." Currently he's playing the lead role of a young mobster in a feature film.
For De Luca, being pegged as a professional background performer is a concern, so she's selective about the jobs she chooses. She looks for work that includes a pay bump, such as appearing in a bikini or kissing another actor, and she frequently plays "the bad girl," which lessens the likelihood she'll be pigeonholed as an extra, she says: "That's more of a problem for girl- and boy-next-door types. Slut types don't have that problem." Indeed, often her background job turns into a speaking role. The downside is that she won't be cast as a principal on a TV series on which she's appeared too often as an extra. "If I can see myself getting cast in a role on a particular show," she says, "I won't do extra work on it."
The Dreams
De Luca is optimistic that she won't be doing background work indefinitely, nor does she grapple with the possibility that the jobs will dry up. "I try not to think of that," she says. "I try to stay positive."
Intravia doesn't see himself playing Silver Statue much longer either. Still, he says, he has been spoiled by the freedom and can't imagine being at the mercy of an employer—short of a film producer, perhaps: "My goal is to do Silver Statue if I feel like it. I don't want it to be a need but a want."
Raven is also hopeful that she'll be able to make a living as an actor, but she doesn't dismiss the possibility of a writing career.
Levin says she loves teaching and the freedom it gives her to focus on acting, "but should the day come when teaching makes me as happy as acting, then I probably should be doing it and I'll switch plans."
White would like to relocate from St. Louis to a larger city—Chicago or Los Angeles—where she'd have more opportunities to audition, though a job in college admissions is also a consideration, she says.
Eisenberg hopes his unemployment insurance is extended, though he tries to foresee the day when his sales position pays the bills. "If that doesn't happen," he says, "I might have to look for another waiting job."
Ohlig's dream is to "transition into a full-time bartender, with flexible hours and surprising tips, in order to focus my days on auditioning more, working on projects, and training.