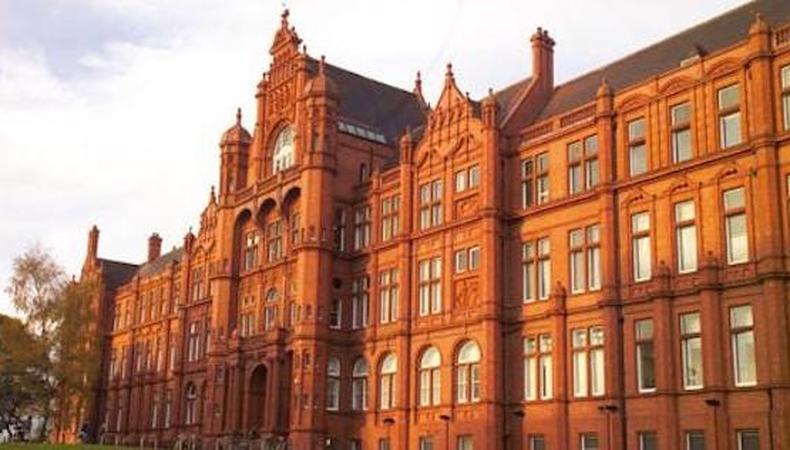 Hello and welcome back to our roundup of news from across the industry. From stage to screens big and small, we've got you covered. It's everything you need to know and all you can't afford to miss.

New company to celebrate northern talent.
Playwright Jim Cartwright is to establish a new theatre company based in Salford to showcase the best of northern talent. The writer of "The Rise and Fall of Little Voice" and "Road", recently revived at The Royal Court, has previously called for the vibrant northern theatre scene and working-class voices to be celebrated.
Based in Salford University's new £55m arts centre, actors Warren Brown ("Luther") and Julie Hesmondhalgh ("Broadchurch") are to help launch the company on Dec 1. Also performing "Burning Bright", a selection of Cartwright's monologues, will be Sue Johnston and Beverley Callard. It will be the inaugural performance inside the 350 seat New Adelphi, inside Salford University's new development. Northerners, keep an eye out for related opportunities.
Chris Morris shot a secret film with Anna Kendrick.
The man behind 'Four Lions' and 'Brass Eye' filmed a top secret comedy with the actor, to be released in 2018. It's so top secret, in fact, that the film's plot is totally unknown. Other than a photo of Kendrick dressed in a bulletproof vest, an FBI jumper, and a carrying a large machine gun, that appeared on the actor's Snapchat back in July, nothing else is known about the project.

The Met to open a second investigation into Kevin Spacey.
Several papers reported last week that police in London are investigating a second sexual assault allegation against Kevin Spacey. The Metropolitan police said they were looking into new claims against the actor and former artistic director of The Old Vic after opening an investigation into allegations against him in October. According to The Guardian, Spacey sexually assaulted a man in 2005. The earlier allegation referred to a sexual assault perpetrated against a different man in 2008.
Screen Production News
Halifax school series, "Ackley Bridge", was recently confirmed to be getting a second season. The Channel 4 drama focuses on a multi-cultural academy in the north and is set to be filming in January next year. Manchester's most respected casting director Beverley Keogh is returning to cast the new series.
Over the summer, Deadline reported the BBC had commissioned a pair of Scottish dramas. Both "The Cry" and "The Victim" are both shooting soon, with casting director Kelly Valentine Hendry attached to "The Cry", based on the novel by Helen FitzGerald.
On the back of her International Emmy win for Netflix's crime drama "Marcella", actor Anna Friel is attached to star in World War II biopic "Margery Booth: The Spy In The Eagles Nest". The feature tells the little-known story of Booth, an English opera singer turned spy against the Nazi regime. Soprano Lesley Garrett is rumoured to be performing vocals for Booth and actor-writer-comedian Stephen Fry will play Nazi Hermann Goring.
"Bold, original and authentic" writer, actor and poet Michaela Coel has won the Wellcome Screenwriting Fellowship. In partnership with BFI and Film4, the 2017 Fellowship features an award of £30,000 as well as a year of mentoring, including access to the Wellcome's international research.
Sky is pledging £7bn (yes, you read that right—billion) in funding to grow original content. Screen Daily reported on their upcoming series, including "Patrick Melrose" with Benedict Cumberbatch and "In The Long Run" starring Idris Elba.
Theatre News
Everyone's favourite gentle TV chef Nigel Slater is to have his autobiography "Toast" adapted for stage. "Toast: The Story of a Boy's Hunger" is set to feature the smells and tastes referenced in the book. Performed at Week 53, the Lowry Centre's coming of age festival, it will open in May next year.
London's Orange Tree Theatre announced its 2018 season, including the first major revival of "Humble Boy" by Charlotte Jones since the National Theatre production in 2001. Alongside three new plays originally offered as part of Paines Plough's Edinburgh season will be "Mayfly" by Joe White, first seen as part of Pentabus' 2016 season, directed by Adele Thomas. Guy Jones directs for "The Orange Tree". Read more here.
Madani Younis last week announced the new season at the Bush Theatre, including two new commissions and three world premieres. It's an economical season as top billing seems to be given to actors writing and performing their own work. "The Believers Are But Brothers" by Javaad Alipoor opens the season in January, performed by the writer-director. Alipoor recently became an associate at Sheffield Theatres and his play explores masculinity and radicalisation. Actor Monica Dolan's first solo show, "The B*easts", finds a home in London after premiering at the Edinburgh Festival Fringe in August. Arinzé Kene's play "Misty" will premiere in March, again with the actor-writer performing. Madani Younis will direct Winsome Pinnock's play "Leave Taking in May" which follows a single mother who came to England for a better life. The premiere of Ben Weatherill's "Jellyfish", directed by Tim Hoare, opens in June. "An Adventure" by Vinay Patel will premiere in September and "Going Through" by Estelle Savasta will be performed in the UK for the first time in October. The seasons closes with "Lands" by Antler, the collective of Jaz Woodcock-Stewart, Sophie Steer, and Leah Brotherhead.
Matthew Beard, Rory Keenan, and Jessica Regan are to join headliners Jeremy Irons and Lesley Manville in the West End run of "Long Day's Journey Into Night". It opens at the Wyndham's Theatre in London on Jan. 27 and runs for 10 weeks.
A new play from James Graham called "The Culture – A Farce in Two Acts" will lead Hull Truck Theatre's 2018 season. Responding to Hull's incredible year as City of Culture, Graham's play was a response to the invitation to go behind the scenes of the festival and see the work of organisers. Directed by Mark Babych, Hull Truck's artistic director, it will open on Jan. 26.
Check out Backstage's London audition listings!