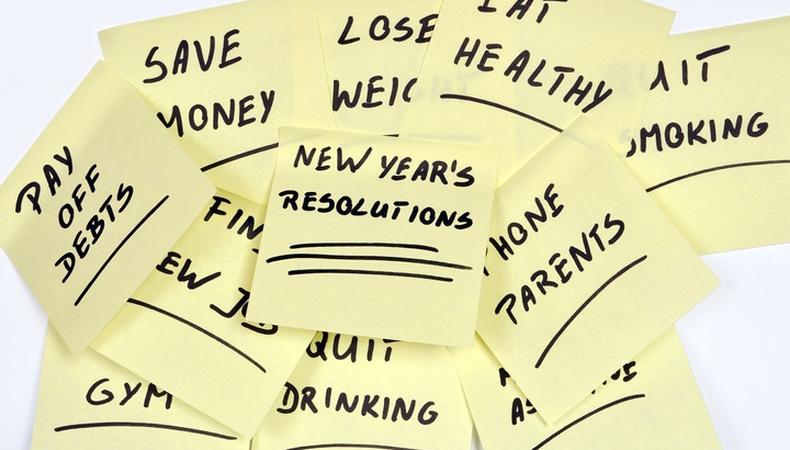 Over half of Americans make New Year's solutions. But by this same time next year, 90% of those lofty goals will be long gone. Perhaps it's because "intention" is another word for "resolution." But an intention without a plan is really only a wish. And if wishful thinking got actors jobs, everyone would be on a set right now waiting for their close-up. This year put your wishes to work. Supercharge your New Year's Resolutions by making them achievable, quantifiable, and fun!
Ring in the New Year with these five resolutions:
Currency Exchange.
Get your resolve on early. On average, experts estimate each of us will spend almost $1,000 bucks on gifts. Bottom line: a holiday break can leave you broke. This season, take a rain check on your urge to splurge. Instead, spend these spare moments moonlighting. The industry is slow but retailers aren't. Economic forecasters say stores are making 700,000 seasonal hires. All things considered, it's the perfect time to stash some cash. And should storm clouds creep across your career next year, wouldn't you rather be singing in the rain than drowning your sorrows?
Profile Encourage.
If you don't have a Backstage.com professional profile yet, make this important project one of the reasons for your season. Uploading headshots, a resume, social media accounts, and reels makes it easier to get discovered by casting directors, producers, and agents. If you already have a profile, make sure your credits and contact information are current.
READ: 10 Ways to Work a Room (and Get More Work)
Social Studies.
If your Twitter doesn't glitter and your Facebook falls flat, it's time to get social. As self-marketing goes, nothing compares to social media. It's free, effective, and literally at your fingertips. It's also the only control you have to kick start your career. After all, landing a role really isn't up to you, but what you post most certainly is. Coupled with the fact that social media is seen as a marker of your marketability makes it a must to start some digital socializing.
Binge the Classics.
A new year is the perfect time to reflect on the past, especially when it comes to movies. Beyond your acting chops, perhaps the most impressive thing to industry pros is when an actor is familiar with film classics. While this should be a no-brainer, it's shocking how many actors know so little about the industry in which they aspire to succeed, prior to, say "Titanic." To get started, check out the American Film Institute's 100 Greatest American Movies of All Time. When watching some of the oldest pictures, you might find that the stories, production value, and acting styles clash with your modern movie sensibilities. That's a pretty natural reaction. However, keep in mind that everything you love and appreciate about movies today evolved because these films and their filmmakers made it possible.
Daily Devotion.
Hollywood wasn't built in a day, and acting careers aren't either. Pledge to work on your career every single day. This doesn't just mean auditioning. Put up a scene with a buddy. Or tap into any of the tips on this list: stash some cash, update your Backstage.com profile, post to social media, or binge the classics. There are a million ways to meet this goal, but the point is to do it. And this time next year, you'll be ready to resolve to move your career even further.
Get all of your acting questions answered by peers and experts on the Backstage Community forums!
The views expressed in this article are solely that of the individual(s) providing them,
and do not necessarily reflect the opinions of Backstage or its staff.