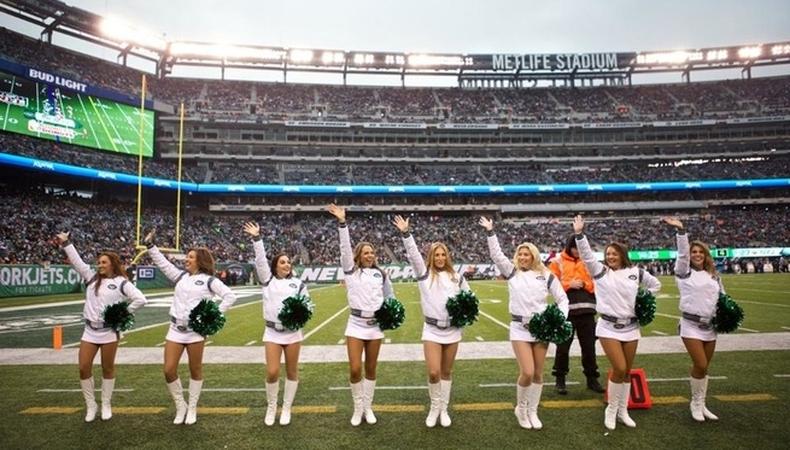 Dancers who have an affinity for football and want to cheer on their local team have the chance to join the New York Jets Flight Crew cheerleaders for the team's 2018-2019 season. Although dancing on NFL Sundays at home games (in front of 80,000 fans) at MetLife Stadium in East Rutherford, New Jersey is one of the main features of joining the squad, the role comes with additional opportunities to perform and make public appearances.
The team is looking for New York–area female performers, aged 18-13, who are "attractive, physically fit, outgoing, and talented dancers." Other requirements state that candidates "must have a reliable form of transportation and must be willing to attend all rehearsals, games, and select promotional appearances."
Rehearsals will begin in April 2018, and the commitment will extend through the end of next football season in February 2019. Most engagements will take place in the New York and New Jersey area. Pay, plus possible travel, modeling, and TV opportunities are provided to members of the Flight Crew. Please note that there is an application fee when submitting to join the team.
Get more information and apply here by April 6!
Check out Backstage's New York City audition listings!