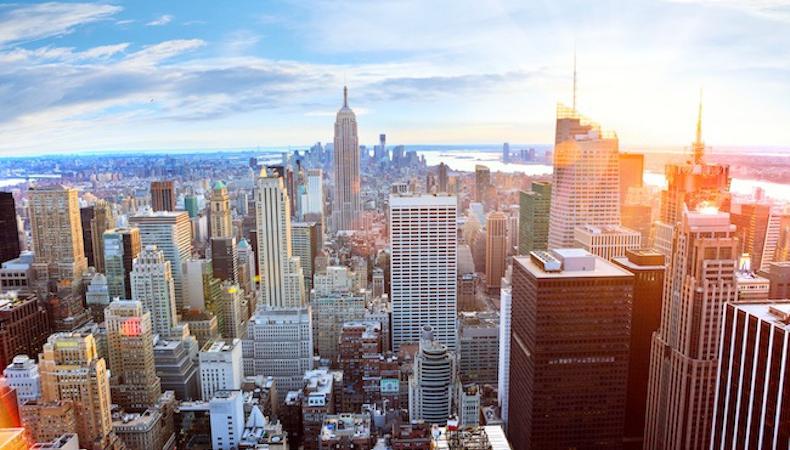 Television actors in New York City: Are you ready for some good news? After some slow seasons, NYC is now topping the list of locations for new TV pilots. With a total of 12 full-length pilots being shot in the Big Apple this year, including two straight-to-series productions, the city is seeing a boom in filming for the small screen. In a list outlining the locations of television filming, Deadline reported that Los Angeles is runner-up with eight new shows filming there this season.
This season's uptick in shoots in America's most iconic city—four more than last year—can likely be attributed to New York State's generous filming tax credit, which was expanded last year. Under the legislation, production companies can get a 30 percent tax credit if they shoot in-state.
CBS has the most productions in New York's current pilot lineup, including "Murphy Brown," "God Friended Me," "Murder," "The Code," "Main Justice," and the much-anticipated Dick Wolf creation "F.B.I." NBC and ABC are tied, with NBC claiming pilots "Manifest," "Untitled David Schulner," and "The Village," and ABC shooting "Get Christie Love," "Holmes Sisters," and "The Rookie."
Other states—36 total—have acted similarly to New York, creating attractive business deals for production companies to shoot new television shows and films in their backyard. Georgia, for example, formed tax legislation which allows for the same percentage of credit as New York, leading to an explosion of filming in Atlanta. Georgia lawmakers saw an opportunity to snatch business as Louisiana—a state which innovated the extreme tax credit protocol in 2008, earning the moniker "Hollywood South"—modified its credits after pressure from state Republicans in 2015.
However, despite the Southern shift, Louisiana and Georgia will serve as host to the same amount of pilots this season, with two each. This tie represents a significant drop for the bustling Atlanta scene, which hosted seven pilots last season. Chicago has four new productions to gear up for, and north of the border, in Toronto and Vancouver, British Columbia, eight new pilots are being shot. Notably, five of the pilots being filmed in Canada are from the CW network.
For most of these shows—besides the sure-hit few already slotted for a straight-to-series run—news of a pickup, or lack thereof, will come later. If they go forward, the sustained filming of a television series will undoubtedly provide a financial boost to the varying locations' economies, creating jobs for local actors and industry workers.
Be sure to keep an eye out for a spike in castings for TV roles in NYC, including day player and background work on backstage.com/casting.
Check out Backstage's TV audition listings!