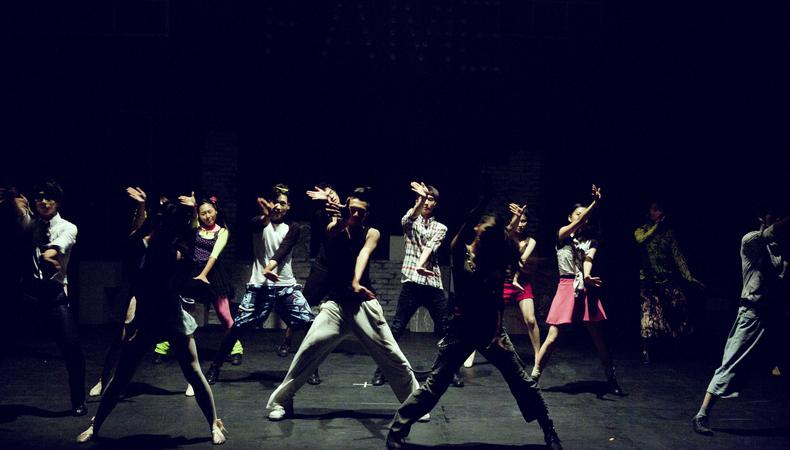 Whether you're new to New York, or have been itching to try out some new classes and need a change of scenery, we've got something for you. We've gathered information on various dance studios of different sizes and focus to give you the best direction when it comes to choosing where to take your daily dance class. If you're on a budget (as most of dancers are), we've got some surprises in store for you below. Happy dancing!
Steps on Broadway: Located on the Upper West Side on 74th St. and Broadway, Steps is one of the most well known dance studios worldwide. Founded in 1979, this studio has served as the epicenter of New York's professional dance community. This cultural hub, especially cherished by the ballet dancers of the city, is home to highly sought after dance teachers from top companies such as New York City Ballet, Paris Opera, Boston Ballet, Martha Graham, and Alvin Ailey American Dance Theater. Classes are offered seven days a week in every style of dance you could think of, from ballet, pointe, and body conditioning to tap, street jazz, contemporary, and hip hop. No matter what your schedule may be for a given day, Step's constant stream of classes will give you ample opportunity to take class at any hour. Tip: If you're looking for ballet inspiration, you can find Misty Copeland and other ballet stars taking class here often.
Broadway Dance Center: Located in the heart of midtown on W 45th St., BDC is a drop in dance studio that dedicates itself to the international dance community. Also offering a wide variety of classes, you are certain to find the style that you are looking for at almost any time of day. NY dancers consider this studio to be more commercial dance focused, whereas Steps tends to cater more to the ballerinas in the city. Comprising of more than 80 professionals, the faculty of BDC brings expertise and knowledge to the dance studio from their diverse professional backgrounds. Tip: BDC is great for dancers looking to pursue careers on Broadway or in commercial dance!
The Ailey Extension: Also located in the center of midtown on W 55th St. and Ninth Avenue, The Ailey Studios, home the of Ailey School and Alvin Ailey American Dance Theater, offer more than 80 classes each week for dancers of all levels and experience. By making dance truly accessible to all, the Ailey Extension carries out Alvin Ailey's legacy "that dance comes from the people and should be given back to the people." These studios are also available to rent for rehearsals, events, etc. Tip: If you want to give the studio a try, Ailey Extension offers an intro package of two classes for $32, saving you $8!
Gibney Dance Center: Founded in 1991, Gibney Dance Center has expanded to two locations, 280 and 890 Broadway. This powerhouse of cultural support for the arts is also home of the Gibney Dance Company. Open classes are geared towards contemporary dance, but also include ballet, conditioning, yoga, and more! If you are interested in creating your own work, keep in mind that these studios are also available to rent. Tip: Movement Research classes also take place here, providing affordable classes for all. Some are as cheap as $8!
Peridance Capezio Center: Located on E 12th St. near Union Square, this dance center is also home to the Salvatore Capezio Theater. This dance hub, founded in 1983, has been a core part of the NY dance community. Providing over 250 weekly adult classes in all styles and levels, this is an easily accessible and inspiring center to get your training on. While the cost per class is not as affordable as Gibney or Ailey, looking into 10-class cards can help you get class in without breaking the bank. Tip: You can find incredible workshops here with various modern and contemporary dance companies. This is a great way to get yourself seen, and often choreographers hold company auditions at the end of the workshop week. It's an ideal way to feel their movement on your body before jumping into an audition.
Mark Morris Dance Center: Home of the Mark Morris Dance Group, this dance center is located in Fort Greene, Brooklyn just across the street from the famous Brooklyn Academy of Music. If you're looking to keeping your budget in check, this is the place to go. Whether you are looking to get a single, five or ten class card, you'll come out ahead here. While they also offer a variety of classes, there usually are not multiple classes going on at once. That being said, we advise you to schedule ahead and know exactly what kind of training you want to do when planning your day. Tip: Modern dancers love it here, as well as those dancers looking for West African, Afro-Caribbean, Flamenco, Capoeira, and salsa!
Brooklyn Studios for Dance: Located in Clinton Hill, Brooklyn, this studio finds it's home inside of the historic Cadman Congregation Church. BkSD'a mission is to serve the professional art community while building a culture of local engagement that responds to the interests of both communities (the artists and the church congregation). If you're looking for the cheapest dance classes in the entire city, we've found it. BKSD provides $5 ballet classes, $10 contemporary classes, and $14 Klein technique classes, to name a few. If you're looking to increase your mind-body connection through improvisation, they've got plenty of opportunities for that here too. Between the gorgeous space, relaxing atmosphere, and unbeatable prices, there's no excuse to not come and try out a class here. Tip: Art installations are also part of BKSD's center, so if you want to enjoy art in more than one way, make your way over early and get inspired before you move!
Inspired? Check out Backstage's dance audition listings!