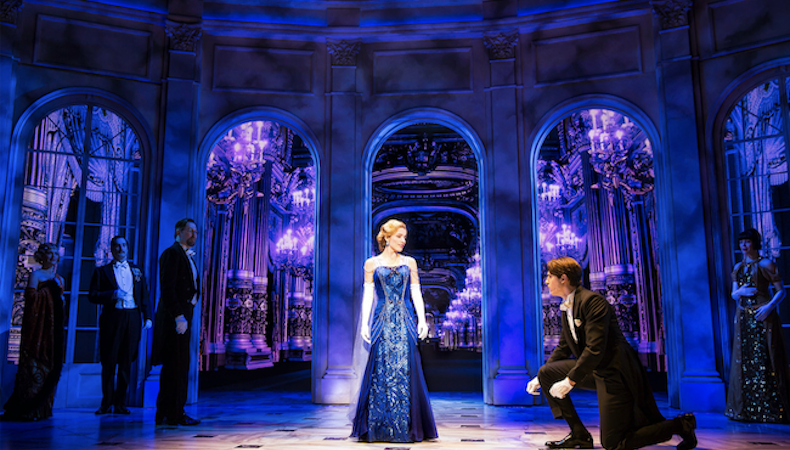 New York Gov. Andrew Cuomo has approved extending the Empire State Musical and Theatrical Production Tax Credit program for four more years, according to Forbes. The tax credit demonstrates that New York loves not only its Broadway shows but also its Broadway tours.
The credit, given a $4 million spending limit, encourages touring productions to have their openings, tech rehearsals, and other pretour activities in upstate New York.
The legislation, which was introduced in 2015, was under the threat of being cut by the governor in anticipation of widespread budget reductions for the state.
Tour producers and state legislators rushed to defend the tax credit in past weeks, praising the financial impact it incites. "I think it is safe to say that this business provides millions of dollars in economic impact across all markets, and generates numerous local hires, including stagehands," said Albert Nocciolino, president and CEO of the tour-producing company NAC Entertainment, in a statement.
The credit allows productions to earn back 25 percent of their production costs when they launch their national tours upstate. This past season alone, the region hosted the launches of "On Your Feet!," "School of Rock," Love Never Dies," "A Gentleman's Guide to Love and Murder," "The Color Purple, and "The Lion King."
According to NY State Loves Film, "The Lion King" relaunch in Syracuse brought in 53,000 audience members and set a record as the highest-grossing theater event in the city's history.
"People often underestimate the positive economic impact that national tours have on the communities.... When major productions come to town, money is being spent on local labor, transportation, housing, food, drink, and marketing, not to mention the cultural benefit for communities," said New York State Assemblyman Angelo Santabarbara in 2014. "It is critical that we provide this tax credit so that we don't lose these productions to other states."
Productions seeking to take advantage of the credit must have their eligibility determined in an online application with the state government. From there, expenses for design, cast and crew salaries, and production costs can be written off under the law. Productions must book their run in one of eight approved theaters from Buffalo to Utica.
"It has been proven time and time again—bringing a show into town creates excitement and brings people into the community," said "Anastasia" producer Tom Kirdahy in a statement. "It takes a village to put on a show, and though there may be 20 people onstage, there are actually 100 people employed by the production and many of those—approximately 50 percent—will be local hires."
Kirdahy will launch the much-anticipated "Anastasia" tour in Schenectady, New York, on Oct. 9.
New York isn't the only state with such a tax incentive for touring productions; Illinois, Rhode Island, and Louisiana also have similar credits.
Check out Backstage's New York City audition listings!