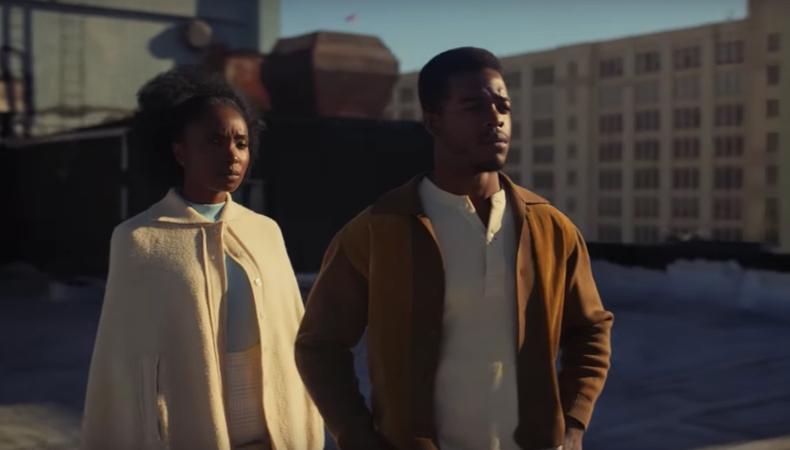 This week, the New York Film Festival unveiled their full lineup for the 56th edition of one of the country's biggest celebrations of film.
Running for two weeks from Sept. 29 through Oct. 14 throughout New York City, the esteemed film festival will screen 30 films from 22 countries. These new titles join the previously announced opening, centerpiece, and closing films: Yorgos Lanthimos' "The Favourite" starring Emma Stone and Olivia Colman; Alfonso Cuarón's "Roma" starring Marina De Tavira; and Julian Schnabel's "At Eternity's Gate" starring Willem Dafoe, respectively.
Of the selection, Festival Director and Selection Committee Chair Kent Jones said in a statement, "If I were pressed to choose one word to describe the films in this year's main slate, it would be: bravery. These films were made all over the globe, by young filmmakers like Dominga Sotomayor and masters like Fred Wiseman, by artists of vastly different sensibilities from Claire Denis to the Coen Brothers, Jafar Panahi to Jean-Luc Godard. And the unifying thread is their bravery, the bravery needed to fight past the urge to commercialized smoothness and mediocrity that is always assuming new forms. That's what makes every single title in this year's main slate so precious, and so vital."
The 2018 NYFF will highlight newcomers and veteran filmmakers alike. Director Hong Sang-soo is returning for his sixth year at the fest with two U.S. debuts, "Grass" and "Hotel by The River." "Moonlight" Oscar winner Barry Jenkins is bringing to the festival the much anticipated adaptation of the James Baldwin novel "If Beale Street Could Talk," starring Regina King and KiKi Layne. Also appearing at this year's festival is the new Netflix project by Joel and Ethan Coen, "The Ballad of Buster Scruggs." The western film began as a series, but is now a star-studded feature with Tim Blake Nelson, Brendan Gleeson, Liam Neeson, and James Franco, debuting at next month's prestigious Venice Film Festival before it makes its way to New York audiences.
The festival will screen the works of several first-time directors, including celebrated English photographer Richard Billingham, and actor Paul Dano's directorial debut "Wildfire," starring Carey Mulligan and Jake Gyllenhaal.
In its 56th year NYFF is also bringing the French Riviera to New York City, screening five films that received honors at this year's Cannes Film Festival, including Hirokazu Kore-eda's Palme d'Or winner "Shoplifters" and Jean-Luc Godard's "The Image Book," which was awarded a Special Palme d'Or.
The New York Film Festival runs Sept. 28–Oct. 14, and tickets for New York–based film buffs will go on sale Sept. 9.
Check out Backstage's film audition listings!