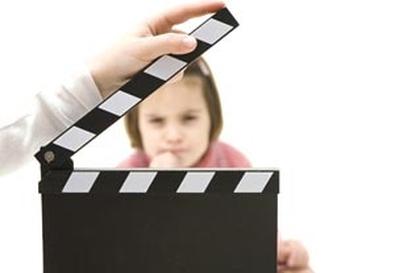 What a difference a year makes.
Last January, the New York State Department of Labor sparked outrage over its proposed new regulations for child performers. In a series of contentious hearings, the proposals were pummeled by producers, agents, union representatives, and parents, who claimed that the rules would create confusion and endanger New York's entertainment industry, as well as the welfare of child entertainers.
Revised rules published this week deal with work hours, supervision, trust accounts, education, health exams, permits, and even reality TV. Yet they're being met with a more muted, even supportive response. Back Stage obtained a copy of the proposed rules before they were published and ran them past industry professionals and child advocates. Most praised the Labor Department for adapting the rules to the demands of their trades, some hoped to further tweak the proposals, and others remained dismayed at the nearly nine-year process that led to the new policies.
"Let's remember, these regs are not in response to some outcry," said Melissa Patack, vice president for state government affairs at the Motion Picture Association of America. "These are regulations implementing a law that was passed a number of years ago."
A Long, Strange Trip
That law was New York's Child Performer Education and Trust Act of 2003. "It addressed only a couple issues, establishing rules on education and trust fund accounts, or what are called Coogan accounts in California," said Paula Dorn, a co-founder of the BizParentz Foundation, a nonprofit organization for families of child actors.
California passed its "Coogan Law" in 1939 to protect child performers from financial abuse. The law was named for child star Jackie Coogan, whose parents squandered millions of dollars of his earnings before he reached 18. In California and New York, 15 percent of a child performer's earnings are held in a trust. One important difference is that New York custodians can take money out before the performer reaches adulthood.
"I called the New York lawmakers and said, 'Okay, so you passed this law, but where are the details?' " Dorn recalled. "They said it's the process: 'We passed the shell, and the details come later.' "
The details never came. In 2007, Gov. Eliot Spitzer signed into law a bill aimed at identifying and preventing eating disorders among child entertainers. The impetus arose from high-profile cases of anorexia in teenage models, and a Child Performer Advisory Board was created to develop guidelines and make recommendations to the state commissioners of health and labor.
"The meetings were all about eating disorders," complained attorney Kelly Crisp, who started the Child Performers Coalition, a New York–area advocacy group. "They talked about monitoring menstrual cycles, children's body mass index, their mental health, and whether they considered suicide. When they finally made recommendations, they wanted kids to go for regular full physicals, including mental health exams."
The First Try
The Department of Labor proposed new regulations for child performers at the end of 2010. The rules would have restricted work hours, but a 10 p.m. cutoff threatened Broadway shows. Physical and mental evaluations were to be required every six months, and teachers would be provided for children who were on set for five or more hours. With the new health, education, scheduling, and financial rules came additional paperwork and reporting requirements. The regulations would have also limited parents' access to their children. For kids age 6 and older, the employer would appoint a "responsible person" to act as a chaperone, though this adult would not be subject to licensing or background checks.
"That's basically like handing your child to someone in Times Square for the day," said Crisp, who vowed to never leave her 12-year-old son, Toliver, with "an unvetted and unsupervised" adult. "Everyone knows there's an issue with child predators."
The MPAA hated that rule too. "Producers like to have parents around, because the parents are responsible for the child," Patack said. Requiring employers to appoint an overseer was not "in the child's best interest or, frankly, the employer's best interest," she said. "It just creates a potential situation for confusion."
The Department of Labor was drawing on Broadway's use of "wranglers" to direct kids backstage. "Theaters are small, confined places, and the people who've been the responsible person have a long history," explained Actors' Equity Association spokesperson Maria Somma. "They really understand the challenges of being a child performer on the stage."
The different needs of the different industries led to other problems. Work-hour rules weren't new to the MPAA, for example, but they petrified the Broadway League. "Broadway shows get out at 11," Somma said.
"Everyone was shocked," Crisp recalled. "The Department of Labor didn't understand the entertainment industry, and they didn't reach out to the groups that understand it. The regulations were so harmful, we said, 'Stop the clock and put together a true board that would represent the industry, including child performers. In two days we could hammer this out.' No one responded."
To gain insight into what shaped the department's decisions, Crisp filed a Freedom of Information Act request that netted 1,000 pages. "They reached out to only one parent," Crisp said.
Try, Try Again
On Dec. 23, the Department of Labor filed revised regulations. No public hearing was scheduled. The New York State Register would publish the proposed rules on Jan. 11, and the public would have 30 days to respond. Additional changes might be made, or the new regulations would be adopted.
When she received a copy, Patack quickly fired back a response, attaching her seven-page dissection of the previous version of the rules. "The latest draft regulations are substantially similar, if not identical in some sections, to those proposed by the department in December of 2010," she wrote, adding that the new proposals "could make filming in New York cumbersome."
But on reconsideration, Patack has taken a softer tone. "A couple things did change," she said, "but there's a number of other issues." She likes the revised rules on education, which permit students to miss two days of classes. "That allows for background performers, for day jobs."
The regulations would extend theater work hours to midnight and sanction homeschoolers. The medical exams and the permitting of child performers would occur once a year instead of twice.
A parent could choose to be his or her child's "responsible person" and must okay any other person in that job. Crisp says "very few" parents would place their children with someone else, but she and Dorn would still like to see qualifications and screenings required for unrelated adults. California's state Assembly is considering a bill that would require licensing and background checks for anyone who works with actors under 16.
Patack doesn't like the "fallback position," which calls on the employer to designate a responsible person if the parent fails to appoint one. "Parents have to step up to the plate and take on this responsibility," she said. She also doesn't like the regulations applying to reality TV, believing that work-hour rules shouldn't interfere with such shows. Dorn agrees, because the children are leading their genuine lives on those programs, she said. "The kids might be better served if it's not called employment."
Making deposits into trust funds would be facilitated by a requirement that parents attach account information to their child's permit. But Patack dislikes a provision that revokes or suspends an employer's permit if the required transfers don't happen. Now the money ends up with the state comptroller as unclaimed funds. "Mistakes happen," she said.
Dorn would like access to trust accounts blocked, but overall she regards the revised regulations as a benefit to child performers. "We were worried they were going to throw this out," she said. "We were pleased they tried to utilize all the input. It's taken since 2003 to fill all of this in."
Patack is still lobbying for changes. "New York is a great location," she said. "The issue is they're trying to accommodate us and Broadway, and we're two very different businesses. I'm confident we'll get it right."