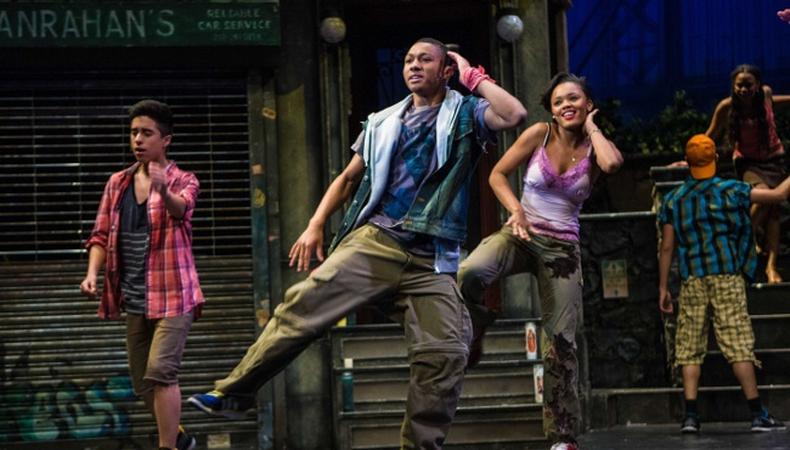 It would sound like the plot of a musical if it weren't actually happening. A new principal at an upstart downtown Los Angeles arts high school wants to put her students on the cultural map by mounting "In the Heights" as the schoolwide musical this year.
Enter Kim Bruno, who was lured away from an iconic New York institution by the chance to be part of a California "renaissance."
"It's actually what drew me here," Bruno told Backstage. "There's been a real cultural shift. I think in a very short period of time, L.A.'s going to be where New York is."
Coming from someone else, that statement might draw snickers from Broadway insiders and perhaps awkward blushes from the L.A. theater community. But after 12 years as the head of New York's Fiorello H. LaGuardia High School of Music & Art and Performing Arts—aka "Fame" High—Bruno has a respected eye for talent.
Now she's principal of Ramón C. Córtines School of Visual & Performing Arts, a five-year-old institution built for $232 million on the edge of downtown L.A. Many Angelenos know it by its gunmetal tower looming over the Hollywood Freeway, which resembles a downhill sky jump. "Folks don't really know this school exists," she says.
Bruno's arrival ended a revolving door of leadership at the institution, whose student body includes dancers, singers, visual artists, and actors. It hasn't been a simple transition.
The school she was running in New York was "iconic," said Bruno. "I walked into an institution that was world-renowned when I arrived. I simply took it up to the next step. It's a little different coming into an organization that is really a neophyte. There really wasn't a support base here."
Moreover, the L.A. theater community, which in New York is joined together more tightly by adjacent subway stops, is scattered around Southern California. "Geographically, it's more difficult to network here because of how Los Angeles is set up," she said.
The school isn't completely without connections. Center Theatre Group, headquartered nearby on Temple Street, has sought a partnership that has already paid dividends. Student actor Jonah Gould is one of three regional winners of the August Wilson Monologue Competition, which CTG hosts. Gould is set to compete in the May 5 national finals in New York City.
Bruno's leadership is also attracting Broadway-level talent to coach the student performers. April Ortiz, the choreographer for "In the Heights," was part of the show's national tour. She recalled auditioning several times during the musical's various stages of development. "I just kept going back in," she said. Her breaking point came when she was auditioning to be an understudy abuela, the loving grandmother of the Dominican-American neighborhood where the play is set. She sang "Paciencia y Fe (Patience and Faith)" seven times. "And I didn't get it," she said. The next chance she got, she came wearing a house dress and no makeup and got the part.
She encourages that drive in her students. Meanwhile, Alejandra Reyes, the show's deputy choreographer, tries to temper that passion. "They all want to be triple-threats," she said. "We teach them how to hone their strengths.
"Even if they just go into the commercial dancing scene here in Los Angeles, doing this is a great experience," she said.
The success of "In the Heights" and the school's other productions is what will help propel the city's theater scene, said Bruno. "This is where it starts. Great actors, directors, choreographers, producers don't just pop out of the womb."
She added: "This school's going to erupt on the cultural scene here in Los Angeles. I prophesize that."
Inspired by this post? Check out our theater audition listings!