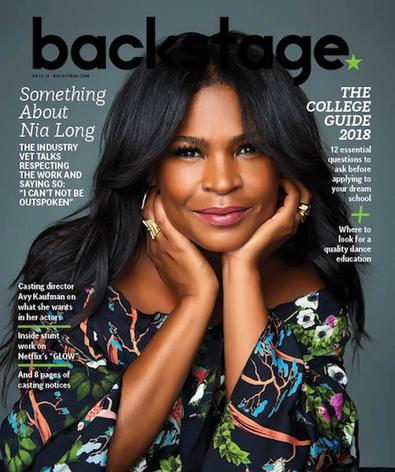 It's been 25 years since Nia Long co-starred with Whoopi Goldberg in the comedy "Made in America," but she holds what she learned from the Oscar winner in high esteem to this day.
"She taught me how to ask for what I need to be great." Not for what she wants, she clarifies over drinks at the Bowery Hotel. She says that learning to navigate the difference between the two in an industry that judges women (and particularly women of color) when they ask for anything at all has been a decades-long endeavor for the Brooklyn-born actor.
But with a string of recent stints on television shows like "Empire" and "Dear White People," as well as a fierce, scene-stealing performance in the indie feature "Roxanne Roxanne" (streaming now on Netflix), Long is proving once again how she so successfully transitioned from '90s "it" girl to seasoned screen veteran, all the while staying true to herself. Fifty, she knows, is just around the corner ("I don't feel it. I don't look it," she winks), but that milestone only energizes her more. Even as she's getting used to the workload and rhythm of network TV—she currently plays Assistant Director Shay Mosley on CBS' "NCIS: Los Angeles"—she's looking ahead to what a different path can look like moving forward.
"I feel free," she says. "The possibilities are endless! I'm allowing myself to take a deep breath and really decide what I want to do next. I'm having more fun with myself, with the next phase of my career, the next phase of myself."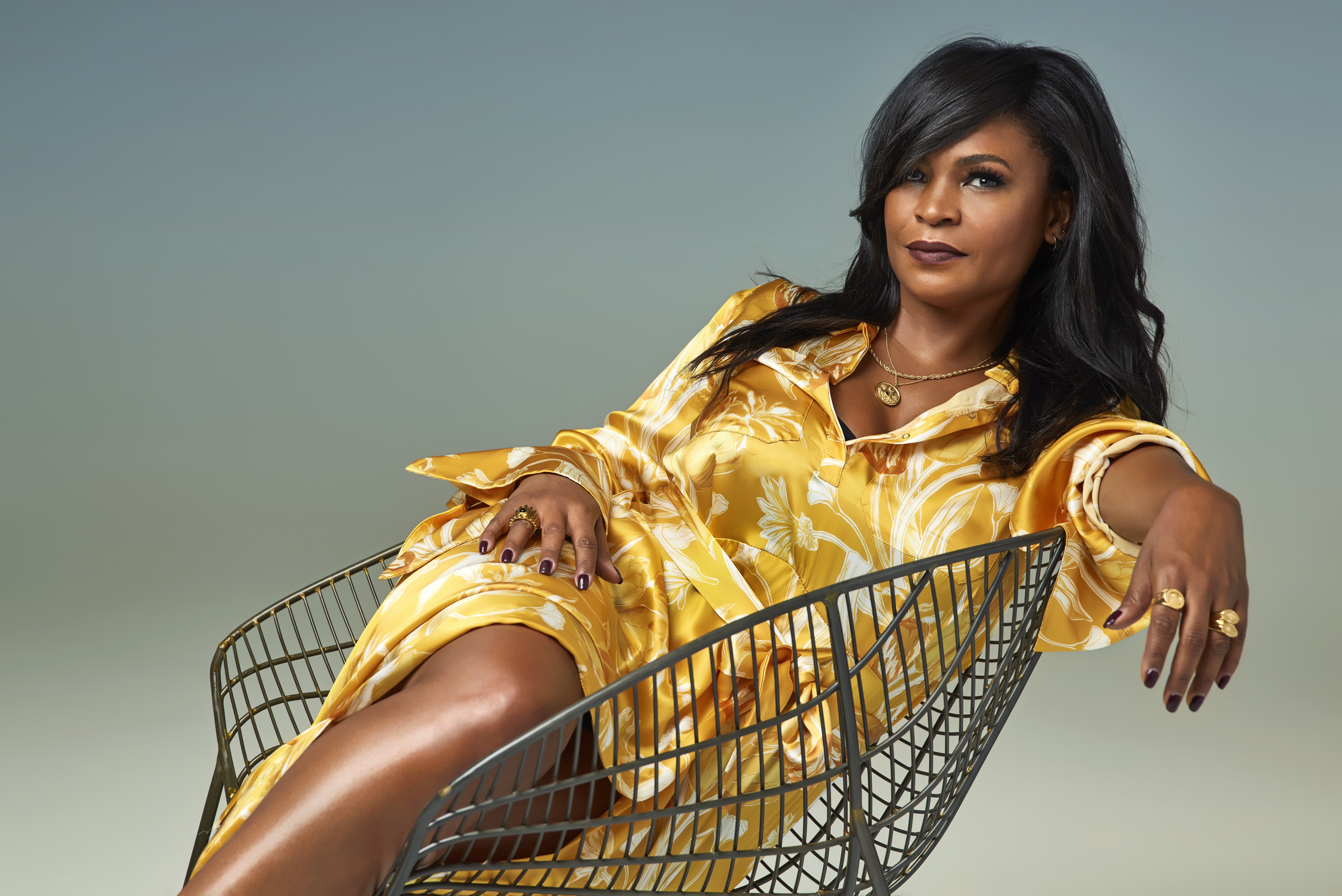 Fun, she admits, is the one thing she didn't allow much of when she was starting out. "I was always pretty focused, and I wasn't a big partier. I mean, don't get me wrong, I've had my party days with Puffy, but I think I took things so seriously. I was so focused. I was working since I was 15. I can't remember not working."
With stints on the soap opera "Guiding Light," a part in John Singleton's instant classic "Boyz n the Hood," and a coveted guest star spot on "The Fresh Prince of Bel-Air" as Will Smith's onscreen girlfriend Lisa, Long spent her early 20s working tirelessly. She hopped from project to project, not with a master plan in mind but with the conviction that her gut would guide her well. Even now, there are decisions she says she made against her better judgment that were misguided precisely because they rested on reasons more to do with logistics than with inspiration. "In my home, I'm very OCD," she explains, "very organized with schedules and stuff. So in my work, I tend to be more free, more open."
READ: How to Audition for Netflix
When her agent sent her the script for a movie about the rapper Roxanne Shanté, for example, and nudged Long to read it, she had an inkling there might be something there. She breezed through it in an hour and called her agent back. Part of the draw, she admits, was knowing who was behind the project. With producers like Nina Yang Bongiovi, Mimi Valdes, Pharrell Williams, and Forest Whitaker, she knew she'd be in good hands.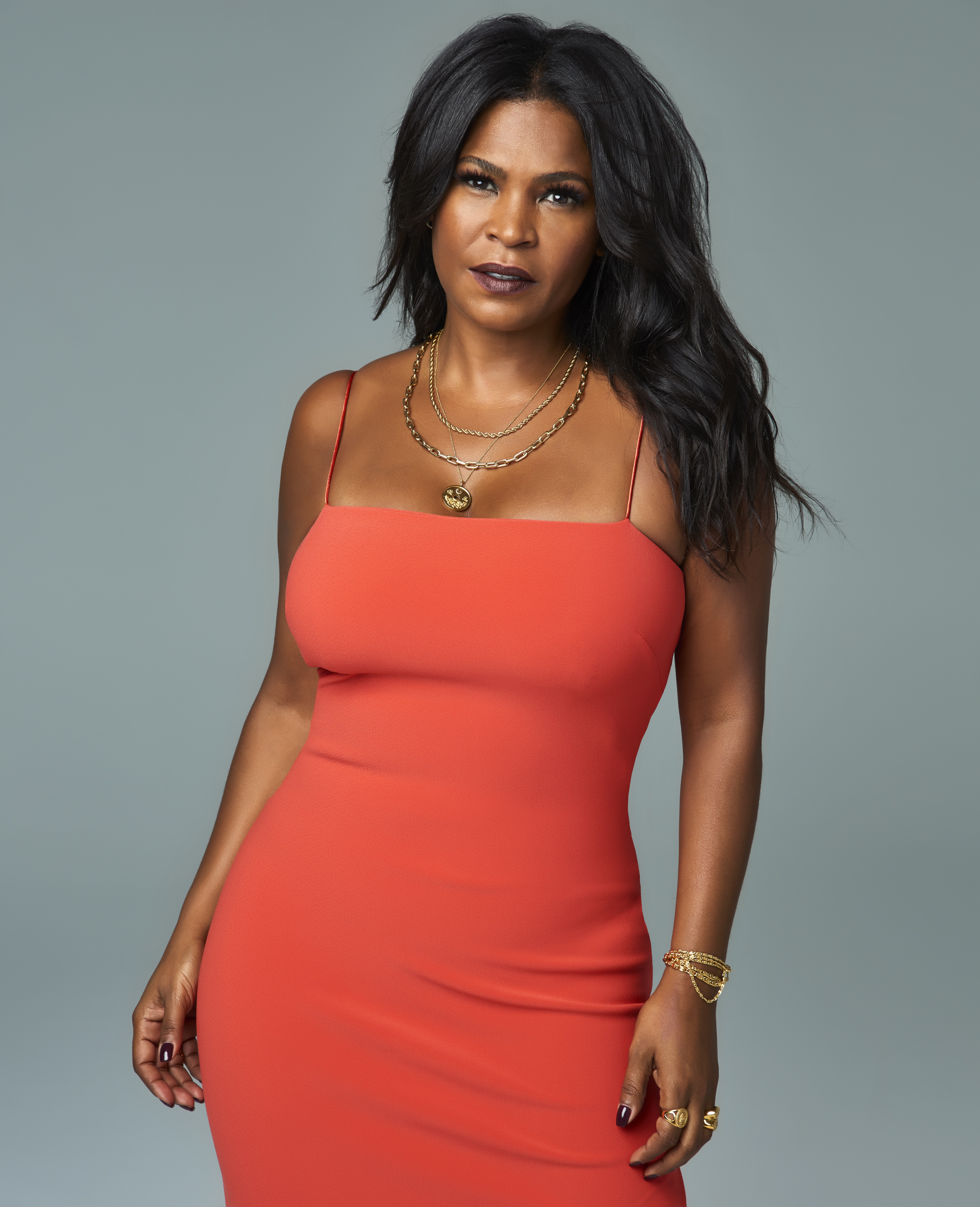 Set in the Queensbridge Houses, the largest public housing development in North America, Michael Larnell's musical biopic captures the budding world of hip-hop in New York City in the late '80s and early '90s. Long plays Shanté's mother, Ms. Peggy, a woman who sees her life savings disappear in the blink of an eye. Her boyfriend, the one who'd promised to take that money and put a down payment on a house away from the projects where they could raise her four daughters, vanishes without a trace. Ms. Peggy is left bitter and alone, begrudging her daughter the modest success she achieves as a local emcee.
The role was unlike anything Long had ever played. She began finding her way into Ms. Peggy by looking at her own family. "I wanted her to look like my grandmother. She wore her little wig, her red lips, she had big boobs, had her skirts. But I wanted her to have the fierceness and the heaviness and the disappointment that most black women have experienced at one point or another in their lives—especially living in the projects and especially being a single mother. I think the core of her everything is anger."
To prepare, Long knew she'd have to go to a dark place. Ms. Peggy spirals into alcoholism, even while still providing for her daughters. Her rough demeanor made her a terrifying character to play. "I haven't suffered from addiction, but I do know what it feels like to be temporarily broken, and I needed to tap into that."
Long flew out to New York by herself, and even when her mother and two sons came to visit her, she made it clear she was not going to be hanging out. There'd be no lunches at Barneys, no shopping in SoHo, no visits to any museums. What mattered was the work. After all, Long knew that this kind of complex role doesn't come along every day. She learned that firsthand when her early-career work didn't open the doors she'd hoped it would—when she realized the inner workings of Hollywood had a bias she couldn't avoid.
"Back then, I was happy to be working. I wasn't paying attention to the challenges of Hollywood at that point." She had arrived, she thought, and she was keen on just moving forward. But the industry clearly didn't know what to do with her. "I did 'Boyz n the Hood,' and then there were, like, 20 hood films," she remembers. "It wasn't until I started to pass on roles I'd already done that I realized, Oh, OK, this is tough. There's a glass ceiling."
The soul searching that followed ("Do I have to just do these sorts of projects? Do I need to allow myself time to grow up? Do I need to change my hair? Get some life experience?") makes her appreciate even more the strides a new crop of actors have made in her wake.
"There's a whole new generation of artists who are mesmerizing. They're so audacious. They don't care. They are who they are. It feels very revolutionary, in the most beautiful way. Nobody is hiding behind anything anymore. You don't have to look a certain way to be a star. You can be open about who you are."
That means a lot to someone who cut her teeth at auditions and casting calls where she was told upfront she might not get the job because she was "too dark." Long remembers walking into casting rooms where the briefs often called for exoticized images of black womanhood, asking for female actors with "long, curly hair [and] light eyes."
"So I would walk in and be like, 'Sorry, I'm none of those things. I'm a brown-skinned Caribbean girl from Brooklyn. And you're either going to like what I do or not.' "
Even as she's gone on to find success on TV and in feature films—easily shuttling back and forth between blockbuster comedies like "Big Momma's House," niche HBO projects like "If These Walls Could Talk 2," feel-good ensemble films like "The Best Man," and work on network dramas like "Third Watch"—Long has learned that there are still parts of the industry that are more challenging for actors of color.
She offers a simple but telling example. "I think a lot of black actresses have experienced this: When you walk into a hair and makeup trailer and there is no one in there who looks like you, it's a very scary situation. I have, from the beginning of my career, carried a Ziploc bag with all of my things that I know work for me. Because to sit in a chair for an hour, to be made up, and for it to not come out right, it takes me out of what I've got to go do."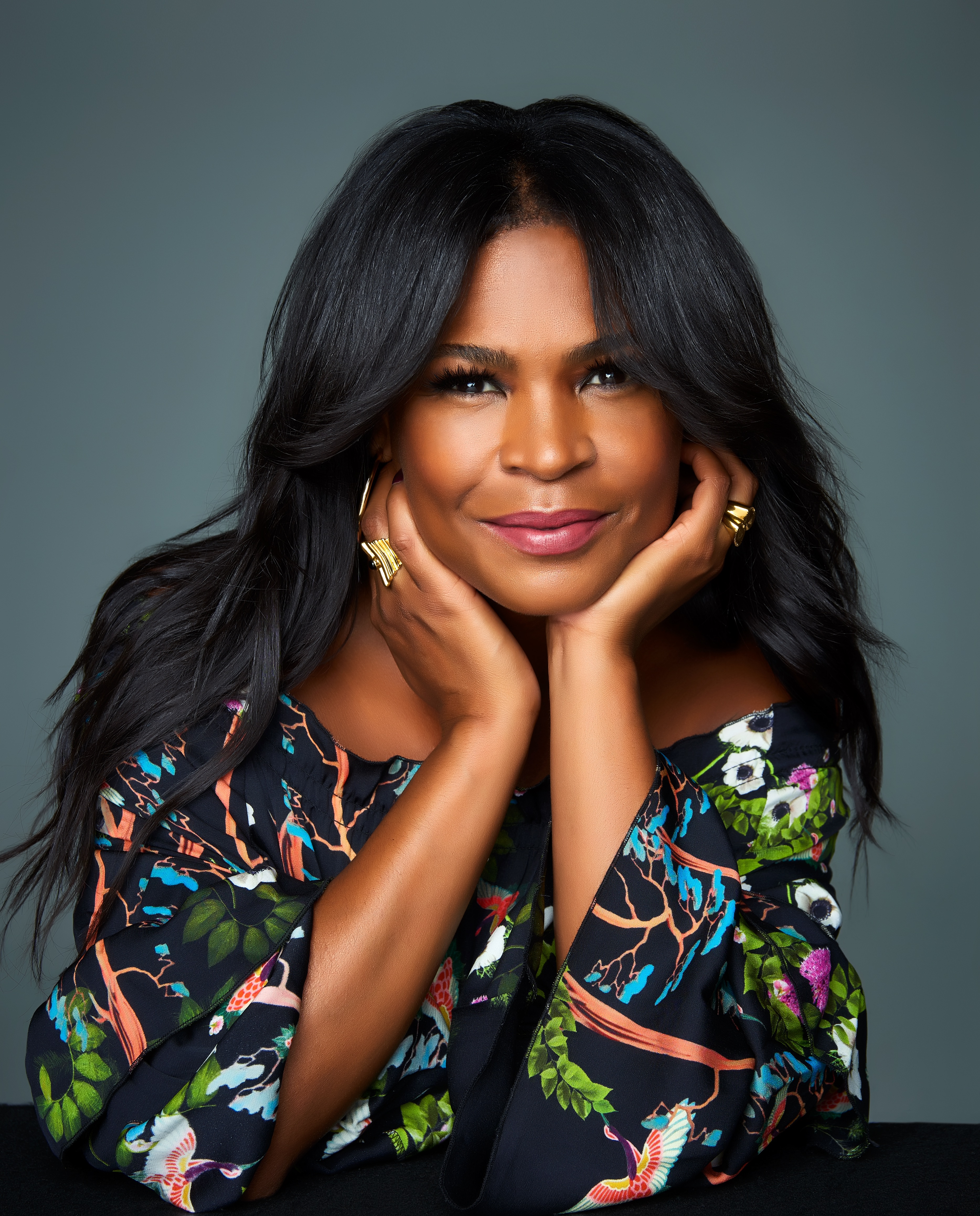 That's the kind of situation that could be easily solved. "It's a bit infuriating that the union is not actively seeking diverse membership to represent the talent pool of black actors that are out there. If you're white," she advises, "go work at a black salon and really understand black hair. Or hire someone as your backup who knows how to handle your black actors. Just don't make us feel like we're different because our needs are different."
Long knows that such demands can often brand a particular actor as difficult. "When you speak up on those things, you are judged," she bemoans. But with time, she's learned to pick her battles. "Either I get in front of the camera feeling half-taken care of or," following Goldberg's advice, "I ask for what I need so I can be at my best."
"I can't not be outspoken," she concludes. "I have to speak my purpose. My name means purpose; it'd be weird if I did it any other way."
Ready to get to work? Check out Backstage's film audition listings!
Photographed by Matt Doyle on August 7 in NYC; styled by Sarah Slutsky; hair by Ursula Stephens, makeup by Jessica Smalls