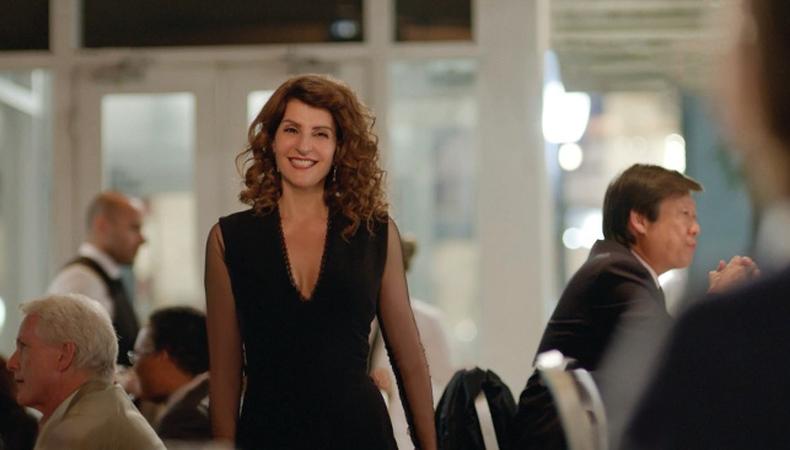 Before "My Big Fat Greek Wedding" became the highest-grossing romantic comedy of all time, Nia Vardalos was like any struggling actor-writer: sick of waiting for opportunities to come her way. "When I got to Los Angeles," she says, "my phone didn't ring. So I called myself."
Although it's been reported that Vardalos turned her autobiographical solo show into a screenplay, the truth is closer to the other way around. "What actually happened is I wrote the screenplay first and couldn't get it read because I didn't have an agent," she says. "So I jumped onstage to do a solo show. Rita Wilson came to the show, said, 'This should be a movie,' and I handed her the screenplay that night."
Vardalos adds that the casting listings in Backstage were instrumental in that early phase of her career. "I didn't have any film [experience], I didn't have a reel, just a few commercials," she remembers. "I auditioned for some student films, and got the roles! And therefore I had a better tape of myself. I found Backstage to be very empowering to actors. It was always saying, 'Find ways to create your own work. Don't wait to be cast.' "
After heeding that advice and meeting her "fairy godmother" Wilson, who co-produced the film with husband Tom Hanks and Gary Goetzman, Vardalos introduced the world to a mostly fictional version of her Greek family, becoming the star of one of Hollywood's biggest sleeper indie hits and an Academy Award nominee for best original screenplay. It was a Cinderella story for the Second City–trained comedian, who notes she picked up all her writing skills onstage.
"I started in Shakespeare. I'm classically trained, which, how hilarious is that?" says Vardalos wryly. "Then one night I saw Second City and thought, Wow, that's what I want to do. But I never thought it would morph into screenplay writing." All of her classic and comedic training is apparent in her creative process; Vardalos fiddles with her screenplays up until the last possible moment because at Second City, as she says, "we'd be constantly changing the material onstage—we never put pen to paper, we wrote on our feet."
But you can also see that foundation in her characters' convincingly natural dialogue. "When you make actors feel comfortable [on set], it will seem like their lines are improvised," she explains. "If you create a fun environment, people will take liberties and grow and expand. And then you'll get your final screenplay in my favorite style, which is 'tossed away'—as if the actor just thought of it."
Although the press asked often about a potential sequel, Vardalos says no one nagged her more than her family of co-stars, who have remained close friends since 2002. Every actor in the original ensemble signed on to "My Big Fat Greek Wedding 2" (in theaters March 25), plus Wilson, John Stamos, Alex Wolff, and Elena Kampouris.
"The most extraordinarily challenging thing was balancing three generations in one screenplay," says Vardalos of the sequel, which follows Toula (Vardalos) and Ian (John Corbett) as they struggle to see their daughter Paris (Kampouris) off to college. Meanwhile, Toula's parents (Lainie Kazan and Michael Constantine) discover they've never been legally married and throw—you guessed it—an elaborate wedding ceremony with the whole Portokalos family.
Vardalos worked in secret on the screenplay after a pair of impulses sparked her imagination. The first occurred at her daughter's first day of kindergarten, she says. "I was crying big, ethnic, heaving sobs over leaving my daughter at school. And another mom, I think in an effort to comfort me, said, 'Oh, come on! In 13 years they're going to go off to college and leave us.' And I was struck by such panic that my throat closed and that's when I realized I had morphed into my own suffocating Greek parents."
The second epiphany arrived during a visit from those parents; Vardalos marveled at how "they would argue about whether this peach was ripe or not—for 20 minutes. I was watching that dynamic and thought, What if they weren't married to each other? Would they choose each other as a life partner now?" With that second "ding!," she began the yearslong process of reshaping both ideas into a sequel that captures the charming peculiarity and humor of the original.
Corbett, adds Vardalos, was the first actor she called upon completing the script. "It was his birthday," she says with a laugh. "I said, 'Hey, do you feel like kissing me again?' He went, 'Always, baby.' "
Like this interview? Check out more from creators and Meet the Maker!