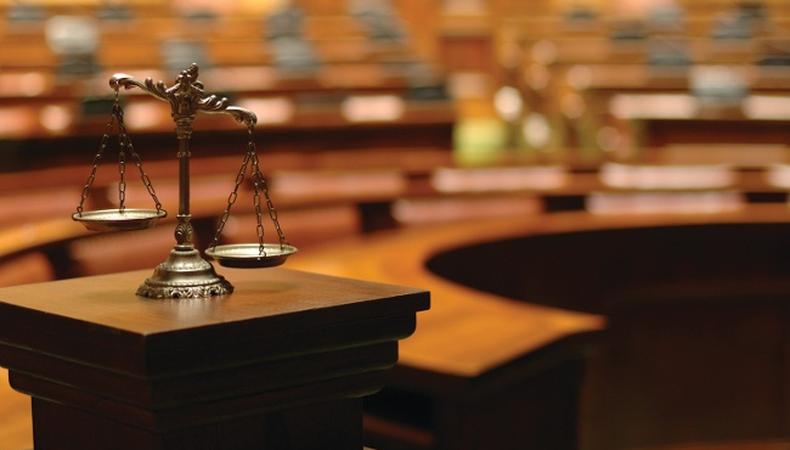 Attention actors: All those hours of binge-watching Raúl Esparza kick ass on "Law & Order: Special Victims Unit" are about to pay off.
Turns out lawyers hoping to up their game in the courtroom and performers looking for lucrative part-time work are a match made in heaven. " 'Law & Order' cases are often not the way real law works," admits Ian Harris. But as president and founder of Law Actors, a service that hires talent to help lead attorneys through mock jury exercises, witness preparations, and deposition trainings, Harris knows better than anyone how the worlds of acting and law coalesce.
Law Actors was founded in 1992 in Chicago when Harris realized there was a market for law firms that needed to simulate situations in court as meticulously as possible in order to prepare their cases. "Our idea was if they really want to learn to do this in real time, we should get an actor to do it, since an actor's job is to retain information and play characters," he remembers. As a former actor with plenty of industry connections, all Harris needed to launch his idea was a few lawyers with whom to collaborate. What began as a few phone calls and a printed brochure has blossomed into a network of actors regularly working part-time across the country.
The skill set of a typical working actor lends itself well to several aspects of the real-life drama in a courtroom. Rather than practicing a closing argument to thin air, attorneys can hire Law Actors' employees to stand in as jury members, enabling direct feedback as to whether a case is presented convincingly. Depositions, in which witnesses deliver evidence under oath outside the court, can be similarly staged with actors playing witnesses, allowing lawyers to experiment, make mistakes, and learn the most effective ways of procuring solid testimony.
In both scenarios, it's the live, interactive aspect of the job that provides attorneys with effective training. For that reason, says Harris, "You have to get actors who have experience, especially theater experience," because performers with stage cred tend to memorize facts and lines efficiently. Improvisers, too, are a natural fit in mock trials. "Those actors who can think on their feet and draw from life experiences are good for that.
"If they can read teleprompters, that's also helpful," Harris adds. Enacting an entire mock case requires seamless performances; breaks in character can be avoided when actors are able to read lines on a teleprompter or even echo a previously recorded tape using an earpiece.
If this sounds like a lot of work, that's because it is—as with any other niche acting market, experience begets experience. Fordham University's School of Law keeps New York City actors regularly employed, while large firms like Kirkland & Ellis stage mock trials requiring up to 25 Equity actors and are more likely to hire those who have already participated. Harris says the employees on his roster continue to book work, particularly for long-term projects involving the same cases. But whether the case is recurring or brand-new, Harris says actors with mock trial experience are naturally "more valuable than someone who's never done it before."
Interested actors can visit Law Actors' website for contact information. "They can email me pictures and résumés; I keep the ones I think are worthwhile on file," says Harris, who also browses online casting services for actors fitting exact criteria. So polish that demo reel, cue up "Legally Blonde," and brush up on your legal jargon. See you in court!
Inspired by this post? Check out our audition listings!