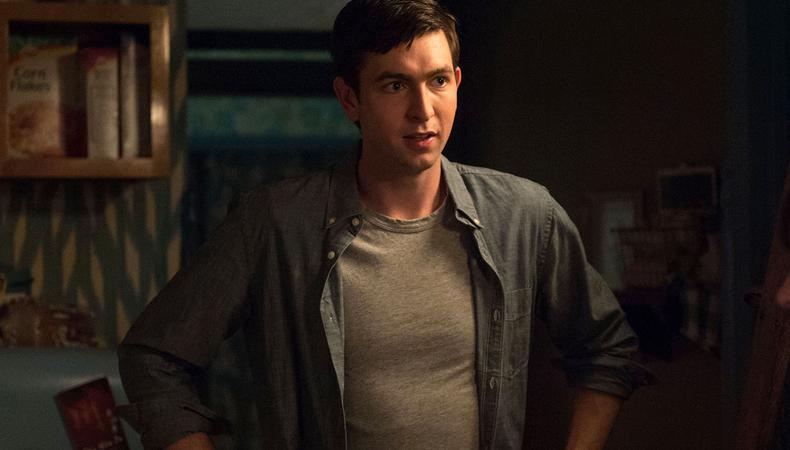 Nicholas Braun is currently back on the big screen with three-time co-star Dakota Johnson in the R-rated rom-com "How to Be Single." He chatted with us about their natural chemistry and growing up using Backstage.
On working with Johnson.
"[Dakota] reached out to me and said, 'Hey, do you want to play my boyfriend in this movie?' I would play her boyfriend in any movie. I love her as a person. I love working with her. I feel like we found a lot of nice little moments [on film], and sometimes it doesn't come as easy. But with her, it really does."
On 'mid-20s weird girl-guy stuff.'
"A lot of my friends are going through it. I'm going through different phases of it. I've never had a long-term relationship that ends so you can sample around, which is kind of what Dakota's character wants to do here, but I think you get into your mid-20s, and all rules go out the window and you get a little claustrophobic. I have friends who've been in six-, seven-, eight-year relationships who are finding themselves in rocky times because it's this part of life where it's, like, 'I can't lock it in yet!' "
On using Backstage.
"[My dad] and I used to read Backstage, and we would look in the open calls section in the back. I must've gone on dozens of open calls. Backstage was a big part of the beginning of my career when I was just looking to do anything to act."
On catching the acting bug.
"My dad started [acting] when he was 54 years old, and I was 5 years old. He started going to acting class while he was working a more corporate job, but he was doing it on the side, and when he would see me on the weekend, he would tell me, like, 'This week I worked on the Meisner technique and repetition!' He would have scenes that he would prepare for the next week of class, and I would read them with him and run lines with him and help him memorize. Basically whatever he learned, he would funnel it down to me. And that's how I caught the bug."
On dream roles.
"I would love to do some big comedies where I just get to work with other amazing comedic people and do a lot of improv and just do some funny shit—outright comedy stuff. Then on the other hand, there are a lot of directors that I dream of working with: Spike Jonze and Ang Lee and Woody Allen. From that side of the coin, it would be great to start working on some roles and stories that are really intimate and complex. I want to be able to do it all and to feel like there are no doors that are closing for me."
Like this story? Read more of our Spotlight On interviews!