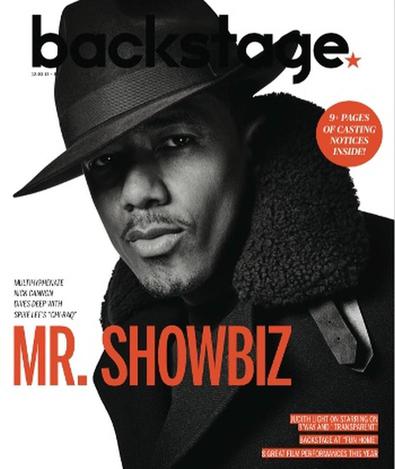 "I never enjoyed being the worker ant," says Nick Cannon when talking about his unorthodox career. "You know, the ones that build the hill? They go and get the dirt, one grain at a time. My definition of a worker ant is someone who gets up and goes to auditions every day and perfects their craft, and hopefully they get the right role that takes them to the next level. I think that's a beautiful process, but that's never been me."
Cannon is the self-proclaimed "soldier ant," surveying the metaphorical musical, film, and entrepreneurial terrain to find the best location to build his hill. "Both [ants] are just as important," he clarifies, "but they go about the process a little differently."
Cannon's career began at age 11, doing Richard Pryor impersonations at his father's church. Then at 15, he started performing standup routines that incorporated bits about gang violence, sex, and drugs, and landed at Nickelodeon. In under a year, he went from being the network's preshow, warm-up comic to writing for "All That," making him the youngest staff writer in television history.
Nearly two decades later, after a slew of producer credits, seven seasons of MTV's hip-hop-improv-comedy show "Nick Cannon Presents: Wild 'N Out," and several films ("Drumline"), he founded Ncredible Entertainment and is chairman and development consultant at TeenNick.
But on a breezy November afternoon in NYC, Cannon is sitting in a trailer parked on the Pier 36 lot, on his lunch break during rehearsals for the seventh annual Nickelodeon HALO Awards. He's reflecting on what led him to founding an awards show that recognizes young adults making a difference in the world—as well as what brought him to his most recent film role.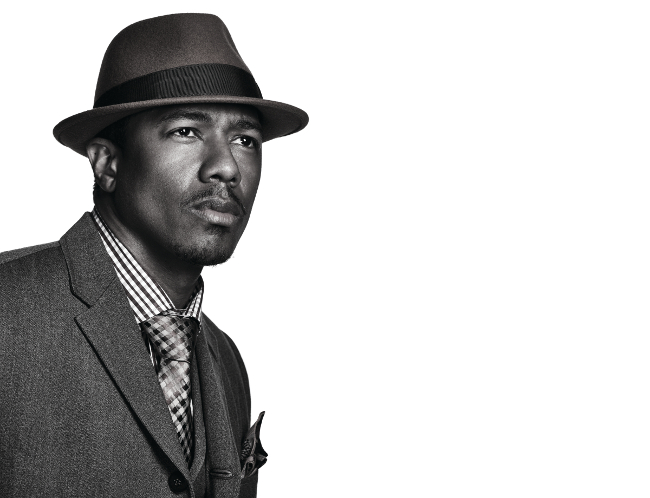 "I remember early on in my career it was, like, 'Yeah, of course I'll do a charity event,' because it was fun, but now is when you really say, 'It's time to leave my mark,' " he says. "That's been my focus with the HALO Awards and a couple of the other initiatives I've been putting together, and even in this film. Now, I want to do stuff of substance, stuff that can at least get people talking."
To say the film Cannon is referring to has sparked a conversation is an understatement. As the title character in Spike Lee's "Chi-Raq," Cannon is starring in a satire addressing gun- and gang-fueled bloodshed in Chicago.
Named after the nickname given to a city that has seen more men killed on the streets than in the armed forces in Iraq and Afghanistan combined, Lee called Chicago the "canary in the coal mine" of America's fascination with gun culture, and helmed a stylized, provocative reply in hopes of spotlighting a crisis that extends beyond his film's location.
"It's gonna raise some fears, because people are losing their lives daily," Cannon says. "But there are some things for us to really be upset about, and it shouldn't be a title. We should be really upset that a 9-year-old [Tyshawn Lee] lost his life last week to gang violence."
Based on the ancient Greek comedy "Lysistrata," about Athenian women ending the Peloponnesian War with a sex strike, "Chi-Raq" is as much a throwback to the elements of "Do the Right Thing" and "School Daze" that initially brought Lee acclaim as it is a meditation on the director's knack for using a humorous lens to focus on dire subject matters.
"When Spike came to me with the idea, the first thing he said was, 'Yo, we gonna save some lives.' I was, like, 'I'm in,' " Cannon explains about the film, during which 65 gun-related deaths were reported over its monthlong production. In light of the commonplace death toll, the film's single, "Pray 4 My City," performed and co-written by Cannon, is an apt plea.
Playing rapper Demetrius Dupree (stage name Chi-Raq) and leader of the purple-wearing Spartan gang, Cannon is a dogged force even when his lover, Lysistrata (Teyonah Parris), confronts him and his rivals, the Trojans, with the chastity belts she's persuaded all the women of gangland Chicago to wear after a little girl is shot down. Lee moves between scenes of the dead girl's mother (Jennifer Hudson) washing blood from the street and sprawling shots of Lysistrata and her celibate sisters chanting, "I will deny all rights of access or entrance," and makes them two sides of the same coin; it's the various responses to the violence that serve as both homage and update to the archaic tale. Layer in modern-day references to cases like Eric Garner, Sandra Bland, and the Black Lives Matter movement, and Lee and his cast, which includes Samuel L. Jackson as the narrator, John Cusack, Wesley Snipes, and Angela Bassett, are begging communities to "wake up."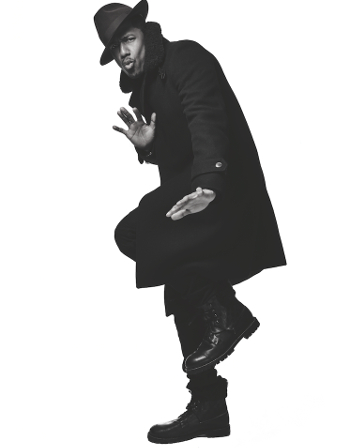 Dressed in a gray Air Jordan sweatsuit and a fur-topped beanie, Cannon reflects on being at the center of a politically charged film for the first time. Lee says it was partly his performance in "Drumline" that gave him the confidence that Cannon would be able to handle Chi-Raq, but it's a definite departure from the light-hearted persona for which Cannon is largely known.
At 35, his success could be partially attributed to his no-holds-barred youthfulness. He's laid-back but becomes animated when mentioning people who inspire him. Citing Tupac, Al Pacino's Tony Montana, and Marlon Brando's Don Corleone, Cannon describes the idea of insatiable fervor as one detail that brought him both to his character's core and to an understanding about the violence that forged him. "These are passionate individuals and when someone has that amount of passion, that means they do have love inside them, and it's just about where they move with it; they just need to be redirected and that's what we're trying to do," he says.
While Cannon had previously spent time in Chicago (he recorded his most well-known single, "Gigolo," there, and his first album was produced by native R. Kelly), he stayed in the city to prep. Through Lee and the Rev. Michael Pfleger, a local preacher on whom Cusack's character is based, Cannon spoke with current and former gang members, as well as the "peacekeepers" within notorious neighborhoods like "Terror Town" and the "Wild 100s."
"One of the peacekeepers, his brother was murdered the first day we got down there, and having to do his funeral… It's real, you know what I mean? It's real in the streets and nothing stopped," Cannon says. "We were there and witnessed the deaths that were happening in that same community."
The experiences with Chicagoans best served him when delving into his "bullish" character, who's periodically dropped into the film's caustic humor as a weighty reminder of the destructive mentality that "Chi-Raq" is working to push into the country's dialogue.
On the written level, the vehicle falls somewhere between Shakespearean couplets and spoken word. Inspired by Aristophanes' play, the rhythmic exchanges allowed Cannon to draw on the skills he picked up during his rap career and provided a "tightrope" of a challenge. But Lee left the script, which he co-penned with Kevin Willmott, loose enough for improvising.
"That's the way I am as a director," Lee says. "With certain people I give them leeway. If they go, 'Spike, I think that sounds better like this,' I'll listen to it and if it works with the movement, we'll put it in." Cannon says the mutual trust he shared with Lee allowed him to turn off the "control freak" parts of his creative brain to focus fully on becoming Chi-Raq.
An internal feeling of authenticity, reinforced by Lee's stamp of approval, armed Cannon with a new sense of confidence in his instincts, which he says he was able to carry into his next project, "King of the Dancehall." Doing triple duty as writer-director-star, Cannon is building a new "ant hill" on Jamaica's dancehall scene with a narrative that draws on classics like "Dirty Dancing" and "Saturday Night Fever" while boasting a " 'City of God' type of rawness." The film sounds reminiscent of the "Drumline" Cannon—a tenacious and endearing goofball out to prove himself.
"I'd like to be able to make films that I want to make, that are my vision, the way that I want to make them," he says. "I'm taking notes and I'm hoping that Spike passes me that baton, 'cause I'mma keep going."
---
Wild Style
When Cannon first went to MTV with the idea for a hip-hop-comedy-improv hybrid show, producers thought he was out of his mind. But "Nick Cannon Presents: Wild 'N Out," which returns for the second half of its seventh season this month, would go on to be one of the network's most successful shows. A competition based in lyrical prowess, Cannon has brought the music and improv worlds together on one stage flanked by everyone from Kevin Hart and Katt Williams to Nelly and Shaq.
"People were, like, 'What do you mean improv?' Like, 'Yo! The art of improv!' " he says, laughing. "Taking some of those things that you would see at maybe Second City or a 'Whose Line [Is It Anyway?],' and put it in the world of hip-hop. I mean, it's very similar to what Spike did here [with 'Chi-Raq']. You take something [written by] Aristophanes and put it in the South Side of Chicago and show the similarities, I think it's groundbreaking. And to me, to be able to be groundbreaking is truly special."
Want to read more? Check out our Backstage covers here!