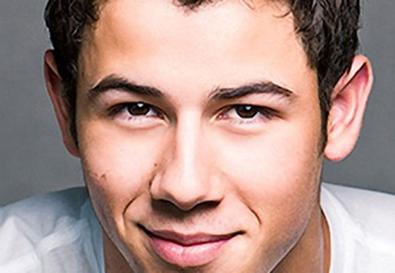 Before Nick Jonas became a pop sensation as the youngest member of the Jonas Brothers, the star was singing and dancing on Broadway. He made his debut in "Annie Get Your Gun" in 2001 as Little Jake, which he followed up with roles in "Beauty and the Beast" and "Les Misérables." After almost a decade away from the Great White Way, Jonas returned in January to play J. Pierrepont Finch in "How to Succeed in Business Without Really Trying," a role that was previously played by "Harry Potter" star Daniel Radcliffe and "Glee's" Darren Criss.

On Monday, Jonas was honored at Inside Broadway's 2012 Broadway Beacon Awards for his contributions to the theater community, where he surprised the audience with a performance of "I Believe in You" from "How to Succeed." Back Stage caught up with Jonas before the show to chat about his award, his return to Broadway, and what's next.

What was your reaction when you found out that you were being honored tonight?
Nick Jonas: I'm so thrilled to have had the chance to perform on Broadway, to be around so many talented people, and being honored with an award like this is a privilege. But I think that the award should really go to the people who have worked as hard as these people do every night.

And how did it feel to return, after recording and working in television for so long?
Jonas: I'd say that this is the hardest schedule. There's eight shows a week. Especially in a leading role. But I really enjoy it. I really love it. And I love the lifestyle of it, too. Because it isn't just when you're on the stage for the two and a half hours every night — it's the entire lifestyle you have to have to be able to keep up this schedule. I admire the people who do this all the time.

What's next for you? Do you want to do more work in theater?
Jonas: I hope to do more theater. Right now, the focus is on time off and enjoying that, doing some recording this summer, and then some other things coming up that we'll talk about soon. But first it's a nice season of some quiet time. As far as theater projects in the future, we'll see.

Any advice you would give to someone trying to make it as an actor?
Jonas: Enjoy the ride. Every moment is valuable. The moments of success, the moments of working to find success — it's all part of the journey. It's all fun.