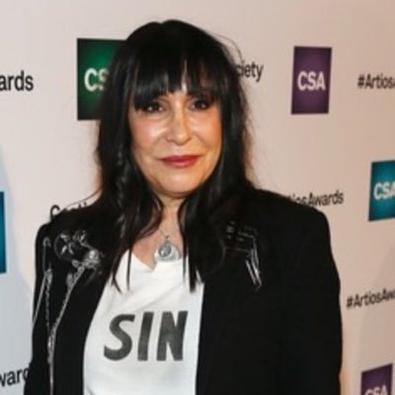 Los Angeles-based casting director Sheryl Levine has a long history of discovering young talent; the CD for hit shows like "Zoey 101," "Drake & Josh," and "Sonny With a Chance," and recent Artios Award nominee for AwesomenessTV web series "Side Effects," Levine says casting directors are rapidly turning towards social media to find the next big thing. Here, she chats with Backstage about casting in the age of new media, the impact of an online fan base, and what young actors can learn from social media content creators.
On being an "influencer."
The term "influencer," which refers to a YouTube, Vine, Twitter, or Instagram star with a built in fan base (think a million or more followers), has emerged as one of the hottest descriptors in Hollywood today. Levine says child and teen performers are leading this charge, and changing the face of marketing. "Some of these kids were theater kids in high school" says Levine. "Maybe they lived in parts of the country where they didn't have access to acting school or their parents didn't have money to come out to L.A. for four months to audition for pilot season, so they just started to do it on their own. And it's amazing! I don't know how the fan thing starts or what makes somebody mores successful on the platform than somebody else, but the fan base of these kids is unbelievable. And it's crossing over to the regular television and film business every day."
On learning the craft of acting and the craft of social media.
As more social media stars find a place in mainstream films and on television, Levine says they have a lot to learn from the traditional actors on set, and vice versa. "I think that hopefully the influencer is paying attention and they learn the discipline of learning their lines, showing up to set, knowing what they're doing, and listening to whoever is directing them—because they're used to directing themselves.
"And I think the actor is learning how to use social media to increase their fan base, which is really what Hollywood is all about. Now whenever I have to put a [casting] list together for someone, I have to include actors' social media numbers. It's crazy."
On creating your own content.
While not all actors can (or should) have a lifestyle channel with two million plus subscribers, Levine says all performers should leverage content creation platforms to remain competitive in the modern market. "You don't have to wait to be hired for a part; you could do this every day instead of just waiting around for an audition. Pick something that people would think, That isn't what everyone else is doing, that's going to be individualized to you, and just pick a day of the week and do it! I mean it can't hurt anyone. Actors can take control of their careers by putting up content. Hopefully talent will always win out, and of course there are always exceptions, but right now, to get hired, everyone's looking at those numbers."
On the success of social media influencers.
Levine's work discovering and casting social media influencers has led her to lots of great success stories. "You know Bethany Mota started her vlog, then she did her show on AwesomenessTV, and one day I'm in New York in Times Square and I see this huge—I mean she was like the entire billboard in Times Square when she first got herAéropostale deal. I said, 'Are you kidding me?' It's remarkable how it happened so fast."
Levine also cast JJ Totah in the first ever sketch for AwesomenessTV back in 2012, and later on the Disney Channel series "Jessie." The young star was major hit at this year's Sundance festival, and has been all over the press for his role in "Other People" with Molly Shannon. Says Levine, "To see a kid like that take over... I'm very grateful that I have been able to be involved in this process with these kids, these influencers, and to see them grow. These kids are very talented, they're really good kids and they work really hard. I'm on the bandwagon!"
Inspired by this post? Check out our audition listings!