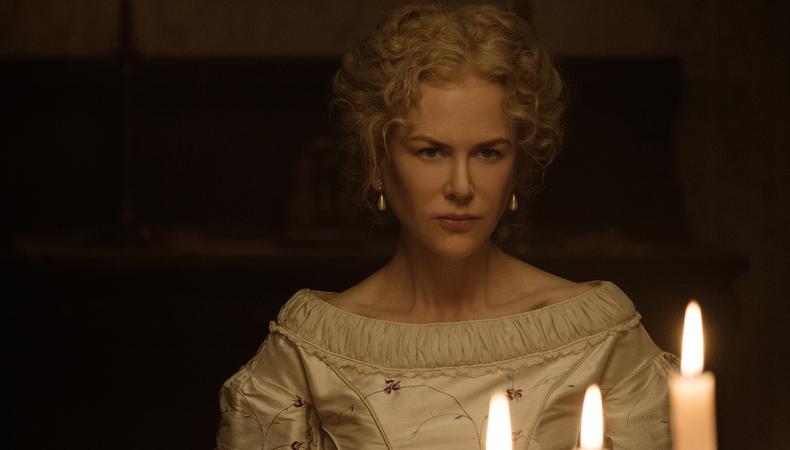 Fresh off her acclaimed performance as a wife enduring abusive in "Big Little Lies," Nicole Kidman is certain to turn heads once more this year in fellow Oscar winner Sofia Coppola's "The Beguiled."
She stars in this 2017 Cannes Film Festival entry as Martha Farnsworth, the rural Virginian schoolmaster at an all-girls school during the Civil War. Closed off from the outside world, the sheltered system she has in place with students like Alicia (Elle Fanning) and colleagues like Edwina (Kirsten Dunst) is destabilized with the arrival of a wounded Union soldier named John McBurney (Colin Farrell). When tensions rise and young lust comes into the mix, this southern school house becomes John's gothic prison.
READ: "Haynes, Coppola, Kidman in Cannes Film Festival 2017 Lineup"
The latest from "The Bling Ring" and "Lost in Translation" scribe Coppola, a remake of the 1971 Clint Eastwood film of the same name, looks to feature an ensemble of fine-tuned, unnerving performances that effectively bolster the sense of dread in the film's new trailer. With a wide release June 30 from awards-contending distributor Focus Features, we'd be surprised if talents both in front of and behind the camera are not considered on ballots later this year. Check it out:
Ready for the big screen? Check out our film audition listings!