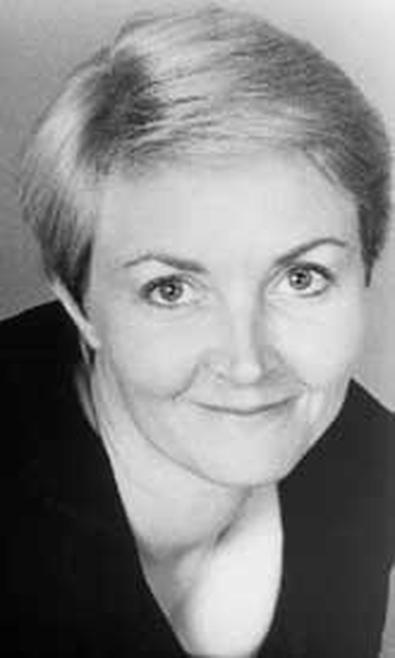 Stephanie Barton-Farcas, artistic director and founder of the New York City-based theatre company Nicu's Spoon, insists that her main criterion for casting is "getting the best possible actor for the role." But the fact is, actors who are blind, deaf, or physically disabled (including those suffering from cerebral palsy and epilepsy) are well represented in her productions. But then, Barton-Farcas is profoundly committed to nontraditional casting. Indeed, it is part of an overall mission to produce "socially relevant work, which means including disabled actors and audiences."
"We have a special fall reading series for deaf audiences and one for blind audiences. For our deaf audiences, we have a signer; for our blind audiences, we have a blind actor using Braille to read aloud the stage directions. Our casts are not simply racially and ethnically mixed, but also reflect an age range. For example, in our production of 'To Kill a Mockingbird,' a 67-year-old actor played our Atticus [famously performed by Gregory Peck in the movie], although, as written, he is a man in his forties and that's the way he is usually cast. Similarly, in our production of '1984,' one of the characters, usually played by a young woman, was played by an actress in her 70s who was also blind."
For Barton-Farcas' efforts -- the theatre is now celebrating its third season -- she has been nominated for the second annual Volvo for Life Awards program, which honors "everyday heroes in communities across the USA," according to the press release. Of the 2,000-plus nominations (nominations can be made by anyone), Barton-Farcas is the only artistic director of a theatre company to receive a nod.
Nominees are accepted through Jan. 16, 2004 (check the website www.volvoforlifeawards.com). For each of the following categories -- safety, quality of life, and environment -- Volvo will select three finalists. Judges -- including Paul Newman, Sally Ride, and Caroline Kennedy -- will name one winner for each of the three categories. The three winners will each receive $50,000 to be donated to the charity of his or her choice, while the remaining six finalists will each receive a $10,000 check for a charitable donation. At a New York ceremony on April 7, the top winner will be announced and presented with a Volvo car every three years for the rest of his or her life.
"I don't really expect to win; frankly, I'm stunned that I was nominated," Barton-Farcas reflects. "If I won any money, I'd like to start a capital fund for our theatre, be able to build a permanent home. If I couldn't do that, I might contribute half the money to another nonprofit theatre that does new and unusual work. The rest would go to hospices for children with AIDS.
"If I won the Volvo for life," she chortles, "we'd have a company vehicle that could lug sets around and transport actors to schools and other centers where we may be performing. That would be great."
To date, Nicu's Spoon has produced five works at various midtown theatre spaces, including "Year of the Refugee" (an ensemble-created piece about the plight of refugees), Mac Wellman's "The Murder of Crows," and the aforementioned "1984" (updated and high-tech) and the reconceived "To Kill a Mockingbird."
In the last, Barton-Farcas cast an actor with cerebral palsy in the role of Jem, Scout's brother. "When he points at the defendant to say 'Look, he's crippled' [and thus unable to commit the crime], the line has added meaning when it comes from someone disabled," notes Barton-Farcas. "We also cast an actor with epilepsy in the role of the quirky neighbor. Of course, with a disease like epilepsy, there are risks. But I am committed to seeing everyone in the casting process, and ideally 50% of our productions will feature the handicapped."
In the future, Barton-Farcas would like to create what she dubs a "shadowed play," meaning a play with two sets of characters: the characters the playwright has written along with "shadow characters," who will express unexpected aspects of those characters, thus adding a new layer to the play. Barton-Farcas uses as an example "Who's Afraid of Virginia Woolf?"
"We'd cast the leads almost stereotypically with a middle-aged, white George and Martha, alongside a younger white couple playing the supporting roles. Each of the actors will be shadowed on stage by an interpreter." (Undoubtedly, George and Martha need interpreters, metaphorically speaking.) Equally important, the casting of signing deaf actors offers both hearing-impaired performers and audiences opportunity.
Barton-Farcas carries the nontraditional casting to the next level, with the signers also reflecting an ethnic-racial age mix. "Why not have Martha signed by a large black man or George signed by a small, young Asian woman?" Barton-Farcas asks rhetorically. "Why not a signer in a wheelchair or one with Downs Syndrome?
"Generally, we are looking for actors, union and nonunion, who are different in some way," Barton-Farcas continues. "Any actor who feels he is just not getting any work elsewhere because of race, age, weight, some physical disability, or any other reason should contact us. We are interested." (Email and postal addresses are listed at the end of this article.)
So what about original plays or ideas for reconceived classics -- where do they come from?
"If someone has an idea, he may email me and if we're interested, we'll ask to see the script," says Barton-Farcas. "We are open to recommendations and we have a database of playwrights whose work we like. While most of our plays have a political element, we are not in-your-face political. We are, however, interested in the marginalized individual who takes an unpopular political view. That was true of the Mac Wellman play as well as '1984.' "
Nicu's Spoon operates under an Equity Showcase contract with a budget of $30,000; one third of the monies come from grants, the rest from ticket sales. The audiences reflect a demographic mix, and approximately 5,000 theatregoers have seen a Nicu's Spoon production, Barton-Farcas reports.
A Lifetime of Activism
Barton-Farcas has always been an activist. After years in educational theatre, she decided to go to Eastern Europe to work with refugees after the collapse of communism. For eight years, she was affiliated with a nonprofit organization that was part of an international rescue effort. In the wake of her experiences in Eastern Europe, she felt compelled to explore socially relevant topics onstage when she returned to New York in 2000. Her first project, with three other writers on board, centered on the plight of refugees.
"Under the auspices of a theatre company that expressed interest, we started working on the piece," recalls Barton-Farcas. "We had every reason to believe the artistic director of the company wanted to develop the production. But in the end, she said she wouldn't do it unless the central characters were white and middle-class. So I said, 'In that case I'll create my own company, which will produce the play we have written.' The writers and actors with whom I had been working decided to come with me. I had never helmed a theatre company before, but because of my experiences in the nonprofit world, I knew something about it."
Six months later, Nicu's Spoon, a bona fide nonprofit theatre company, was born. Barton-Farcas recollects how she chose the company's unusual name.
"Nicu was a four-and-a-half-year-old orphan I had encountered in Romania," she says. "He was seriously retarded and the authorities wanted to put him in an orphanage -- these were horrible places. I said no and that I would work with him. Truthfully, there was very little that he could do, but I was convinced that we could teach him things, including eating with utensils. In the end, he was able to do everything the authorities said he would never be able to do. Our biggest struggle with him, however, was getting him to eat with a spoon. Finally, he did, and he loved it so much he carried the spoon around with him everywhere. He died later because he had AIDS.
"To me, 'Nicu's spoon' means anything is possible. It seemed like a good name for our theatre. When anyone ever says something is impossible, I say, 'Remember Nicu's spoon.'"
For more information, email [email protected] or write to Nicu's Spoon, PO Box 2058, Grand Central Station, New York, NY 10163.