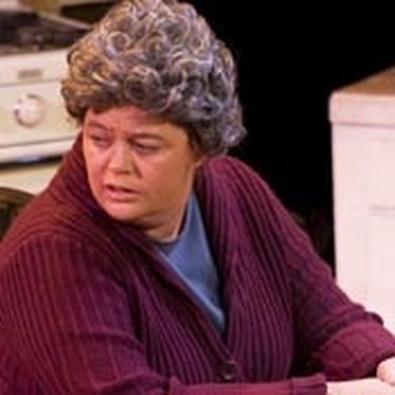 From the first moments of Marsha Norman's dolorous drama, we learn that Jessie (Christina Acero) is planning to commit suicide that very evening after she cleans up the house and hammers out the postmortem details for her mother (Amber Scott), with whom she lives. Jessie's implacable manner and her mother's whiny reaction hint that this may not be a feel-good play nor will the outcome be tied up in a pretty pink bow.
With no friends to speak of and a litany of unsuccessful personal relationships, Jessie seems matter-of-fact about the reasons she doesn't want to keep on living. Her marriage has failed, her son is estranged and on drugs, and she is an epileptic. As she follows her laundry list of final details -- clearly planned carefully and for some time -- it's easy to recognize the dreary day-to-day nature of her despair.
Everything about the play is colorless: the trailerlike room in which the action takes place, the women's shabby clothing, and the sense that each day is a repetition of the one before. Jessie fills up her mother's candy jars, plans to give her a manicure, and argues with her as her mother tries ineffectually to promise better things to come. Director Sheldon Robert Morley keeps the action spare and matter-of-fact. The youthful appearances of Scott, under an inadequate gray wig, and Acero cast a doubt at the beginning of the play that these women can sell us on the idea they are careworn and have lived through tragedy. As the play progresses toward its denouement, however, those details are forgotten as Acero and Scott elicit tears for what might have been, and their final moments seem palpably real.
This play could easily descend into emotive theatrics, but Morley resists the temptation and, as a result, creates an understated mood that makes the ending that much sadder. It serves Norman's words well.
Presented by and at the Hunger Artists Theatre,
699-A South State College Blvd., Fullerton.
Jan. 16–Feb. 1. Fri.–Sat., 8 p.m.; Sun., 7 p.m. (Also Thu., 8 p.m., Jan. 29.)
(714) 680-6803 or the Hunger Artists Theatre.