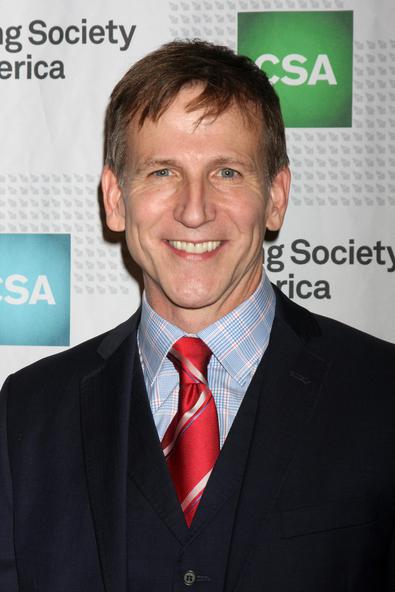 The Casting Society of America (CSA) is kicking off its 31st year right with an exciting list of TV, theater, Web series, and short film nominees for their Artios Awards, set to take place at the height of awards season on Jan. 21.
Recognized in the comedy TV series category are last year's winner Jennifer Euston ("Orange Is the New Black"), who was also nominated in the TV pilot comedy category for Netflix's "Unbreakable Kimmy Schmidt"; Jeanne McCarthy, the CD behind "Silicon Valley" who also cast the five–time Oscar nominated "Foxcatcher" and landed Amy Adams her Golden Globe–winning role in "Big Eyes;" Eyde Belasco for the groundbreaking Amazon original "Transparent," starring Jeffrey Tambor; and others.
In the TV drama category: Debra Zane for "Bloodline"; Leah Daniels Butler for "Empire"; Nina Gold for "Game of Thrones"; Mark Saks for "The Good Wife"; and Laray Mayfield for "House of Cards" were all recognized.
The theater nominations were once again dominated by James Calleri and Calleri Casting with five in as many categories for their work on "Living on Love," "The Elephant Man," "A Month in the Country," "Hamlet," and "Revolution," spanning Broadway and New York musical theater, drama, and comedy. Jim Carnahan trailed by one with four nods for "You Can't Take It with You," "Matilda The Musical," "Constellations," and "On the Twentieth Century."
Casting directors for "Resident Advisors" Alexis Frank Koczara and Christine Shevchenko were nominated in the Web series category alongside the CDs for "Cop Show," "Deadbeat," "Side Effects," and others.
This year, the animation categories were split in adult and child shows, which included nominations for the CDs on "Bob's Burgers," "American Dad," and "Teenage Mutant Ninja Turtles."
"The Artios Awards are the only awards program to celebrate a single craft across film, television, theater, short film, and web content," said Richard Hicks, president of the Casting Society of America, in a statement. "As the industry has evolved, the CSA has evolved with it, ensuring that casting directors maintain an important presence in the vibrant future of the entertainment industry."
Last year's Artios Awards saw Meryl Streep, Christine Baranski, and Tracey Ullman do a special "Into the Woods" musical dedication to CD Rob Marshall, so we can't wait to see what surprises 2016 will bring for the casting world!
The final voting phase for the categories other than feature films are running now through Sept. 8. Feature film nomination submissions open Nov. 9.
Want to know more about casting directors? Check out articles from our resident CD Marci Liroff!