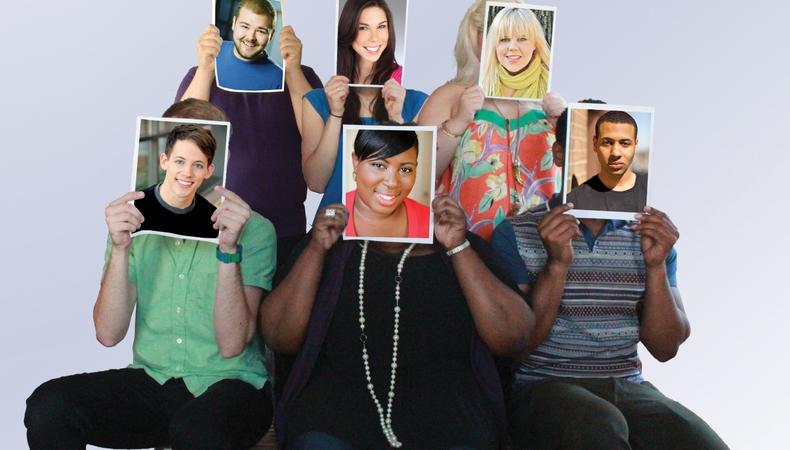 "Non-Equity: The Musical!," while more than a bit rough around the edges, is a fairly enjoyable 100 minutes, thanks to its breezy humor and gamely enthusiastic cast. Certainly it will resonate with any actor just starting out and working hard to gain that elusive union card.
The brainchild of nonunion actor Danielle Trzcinski—who wrote the book, co-authored the lyrics with composer Paul D Mills, and plays Wendy, a would-be ingénue—the musical touches on many of the career trials of a struggling performer, such as getting on the Equity audition list, typecasting, dealing with audition-room monitors, the pros and cons of touring, and more. Though the show gives its prototypical actors character names, it plays more like a revue than a plotted story and is structurally slapdash, with only a so-so score of blandly pleasing tunes and lyrics full of the usual false rhymes and bad accents.
Still, Trzcinski's cheeky sensibility is refreshing, and the inventive Emily Swan is a riot as a succession of audition monitors from hell. Luke Thomas Miller does a fine job with the show's best song, "It's the Nights," about how important his boyfriend is in his life. When the company sings "Living My Dream," you definitely believe they are.
Self-presented as part of the New York International Fringe Festival at the Players Theatre,115 MacDougal St., NYC. Aug. 11–25. Remaining performances: Tue., Aug. 21, 2 p.m.; Thu., Aug. 23, 2 p.m.; Sat., Aug. 25, 8:15 p.m. (866) 468-7619 or www.fringenyc.org.
Critic's score: B-