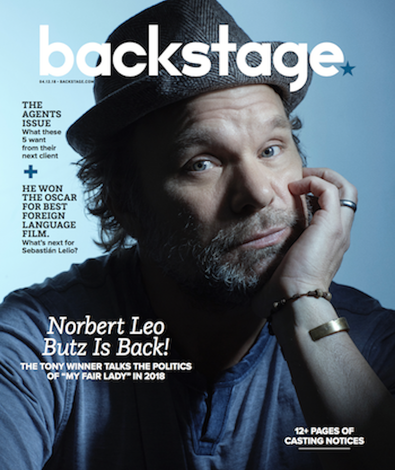 Norbert Leo Butz has two Tony Awards for leading musical theater roles. He also never meant to be a musical theater star.
He was always adept as a musician, singing in church with his siblings and playing piano and guitar. But throughout high school—and during his studies at Webster University and the Alabama Shakespeare Festival—it was plays that captivated him.
"Acting was something no one in my family had done. It held great mystery for me in a way music didn't necessarily," Butz remembers. "I was concentrating on classical work and great American playwrights all throughout school; I wasn't ensconced in that world of 'Who's the next composer?' "
Yet somehow, with an MFA and no professional theater credits on his résumé, Butz booked his Broadway debut upon moving to New York City: an early replacement swing in the original Broadway company of "Rent." (He'd go on to take over for Adam Pascal as Roger full-time.) "I missed my education in the Great American Musical," he says. "I missed all the '40s, '50s, '60s, '70s. My first one was this big '90s musical."
After that quick introduction and subsequent turns in shows including "The Last Five Years" and "Thou Shalt Not," auditions for musicals kept coming. He turned them down to focus his efforts on his initial intention of doing plays. "For a time, I compartmentalized those two things," he says of the two formats. "The business does that to people. 'You're a musical theater actor' or 'you're a straight actor,' whatever that means. I did that to myself a little bit. But I stopped doing that; you just start to recognize a good part."
If his enthusiasm while discussing it is any indication, Butz's latest part (his first in a musical since 2013) is a good one: Alfred P. Doolittle in "My Fair Lady," which opens at Lincoln Center Theater's Vivian Beaumont Theatre April 19. The role is his first in a Broadway musical revival and offers the opportunity to marry his classic training with a two-decade career doing musicals.
READ: 6 Tips for Auditioning With a Dialect
The production, directed by Tony winner Bartlett Sher, draws largely from George Bernard Shaw's original play "Pygmalion" (as well as his screenplay for the 1938 film adaptation). "It feels like a new play we're doing," Butz says.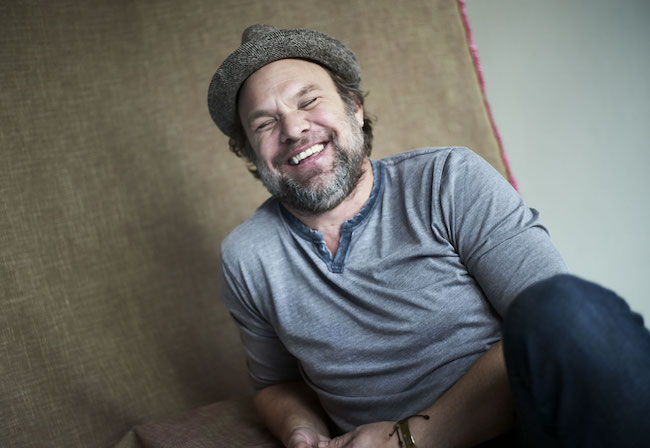 A revival with a "new play" feel. A musical with a dramaturgical dive into Shaw. Such juxtapositions called for two weeks of text work (one in December and a second as rehearsals began) before Butz and his co-stars, including Lauren Ambrose and Diana Rigg, rehearsed on their feet. "You talk about what this all means: the politics of the piece, the specificity of the ideas, the punctuation," says Butz. "This is the first musical I've ever done where we've spent a solid two weeks not singing a note."
Through the table work, Butz came to better understand Doolittle, whose resolute acceptance of his place in society as a cockney dustman clashes with his daughter Eliza's desire for a life beyond selling flowers. At the forefront of the musical is the dynamic between Eliza and Henry Higgins (Harry Hadden-Paton), the linguistics professor who asserts that he can elevate the flower girl to a dignified woman of high society.
While a linguistic transformation is the catalyst that sets Eliza free, a staunch hold on his cockney dialect and culture is what liberates Alfred. "Nothing would have defined you more than the way you spoke," Butz says while seated at District Social in Manhattan. "Doolittle uses his station as a political statement: 'I'm always going to be a poor man; I'm always going to talk this way.' " (The character echoes Shaw's own socioeconomic credo on the entitlements of the "undeserving poor.")
In 2018, revisiting some of the 1956 show's handling of themes surrounding social class, identity, and gender roles feels different. Audiences will take in the story having witnessed, engaged in, or led conversations fueling the #MeToo movement, as myriad industries confront the ingrained structures that perpetuate the abuse of power and status, particularly by men.
The final tableau of "My Fair Lady," in which Higgins asks a transformed Eliza, "Where the devil are my slippers?," continues to inspire contention and was a "hot topic in the rehearsal room," according to Butz. "Some view the end as Eliza's submission to Higgins," he says, noting that arguments that the piece is inherently problematic are valid "through a certain lens." "But there's another way to interpret it without changing the text; there's another way to play it…. It's really exciting to see just how ambiguous and interesting the end of this [production] is going to be. It's sure to make people go out of the theater and talk about it over drinks."
Butz credits Sher's impartial "curiosity and intellectual rigor" in identifying the musical's contemporary social resonance. "I don't think he thinks 'South Pacific' is any less a literary achievement than 'Oslo' or 'Golden Boy.' " Butz speculates that this unbiased approach, which he himself acquired through repertory training, unites the actor and director.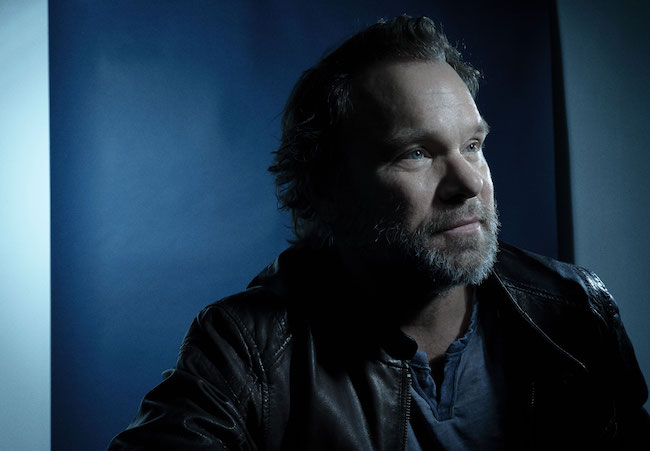 "He's my kind of actor," Sher says, identifying a similarly eclectic range in Butz's abilities. "I don't think there's anything he couldn't do, whether it be Shakespeare, classical, situational comedy television, or high-level film. What's wonderful about watching him do Doolittle is it's the perfect amalgamation of all these skills. And it's effortless."
Though his role confronts gender politics less directly than the relationship between Eliza and Higgins, Butz, who has two daughters close to Eliza's age, does observe an immediate personal connection to Doolittle's relationship with Eliza: "There's no filter; the gloves are off. She's his equal in terms of how much they trigger each other. That's something very specific that all dads and daughters have to do. They're determined to have their womanhood on their terms, as every human being deserves to have. The role of the father is to try to control that development, and that causes friction."
It's a struggle he's explored in his cabaret act "Girls, Girls, Girls." And navigating the complexities of fatherhood through performance is not new to him either, from such stage shows as "Big Fish" and "The Whirligig" to Netflix's "Bloodline."
"I play a lot of dads now," the 51-year-old says with a smirk. "It's my time to be playing the dads. And I enjoy it."
Fatherhood may be a throughline in his recent credits, but that doesn't limit his hunger for new roles—nor would he let it. "I hear people complain about getting typecast a lot. I've never understood that; I've tried. If you don't give them permission to typecast you, then they don't get to do that."
Self-assuredness alone won't break the bonds of typecasting (and Butz will never share the exact experiences of actors who don't identify as male, or who do identify as of people of color or members of the queer community), but for any actor, Butz would emphasize the value of conservatory and repertory training, which has been crucial in his own internalized liberation from the typecast.
Repertory programs are growing scarce, and Butz realizes young actors may immediately gravitate toward film and TV for their financial allure, but he maintains that the photographic medium, devoid of the intrinsic fantasy of theater, perpetuates certain typecasting systems. He puts it another way: "I don't know any really successful stage actors who started as film actors. But I know some really successful film actors who started as stage actors. It doesn't work the opposite way."
The training to flex a swiftness between genre and medium has prevented him from taking himself out of the running before someone on the other side of the proscenium or table has the chance. "The world is going to put plenty of boxes around you," he warns. "The audience will do that; the critics will do that; the casting directors will do that. But I don't think it's the actor's job to do that."
Doolittle may be content in one place—but not the actor playing him.
"I'm hungry, man. I'm hungry for new experiences. So I relish it."
Check out Backstage's musicals audition listings!
Photographed on February 14 in NYC by Stephanie Diani