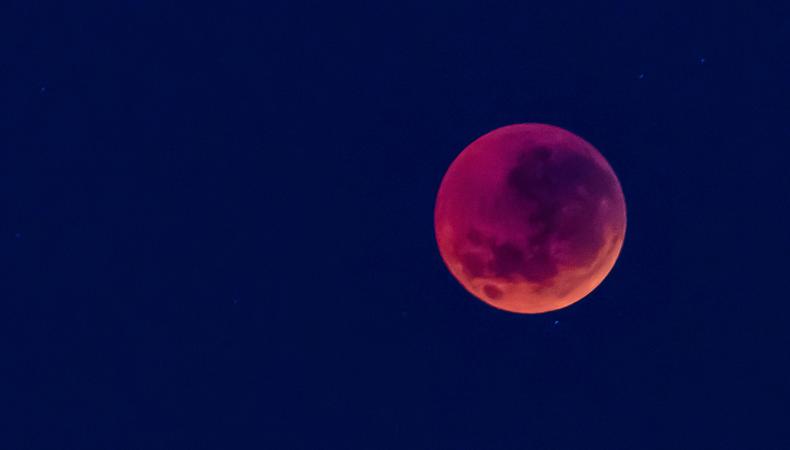 The end of the year is coming in hot and November does not disappoint in the planetary action department. The almighty center of our solar system, the Sun, is in seething, sexual, transformative, dramatic Scorpio. We're confronted with the truth—or our evasion of it—and as a collective, we're hungry to get to the bottom of things. There's a sense of urgency, too, because Jupiter-in-Scorpio is leaving us on Nov. 8 and entering jolly, devil-may-care Sagittarius.
We've been gifted with lots of psychological gristle this year (thanks to Jupiter in Scorpio), meaning there's probably no need to go back to childhood to call up juicy memories to feed acting roles. November brings some release as the Jupiterian shift into independent and optimistic Sagittarius sets a more playful tone for the year ahead (until Dec. 2019). We've cleared out some of the cobwebs and now we'll be in a mood to act. In other big cosmic news, Uranus retrogrades back into Aries for a shot of volatility in March 2019, Venus turns direct (Nov. 16) and then Mercury retrogrades (again?!?). It's definitely a mixed bag but we're hip to our patterns and our real dreams now, and Jupiter is promising that we'll close the year with a bang.
For the full skinny, be sure to read your Sun and Rising sign.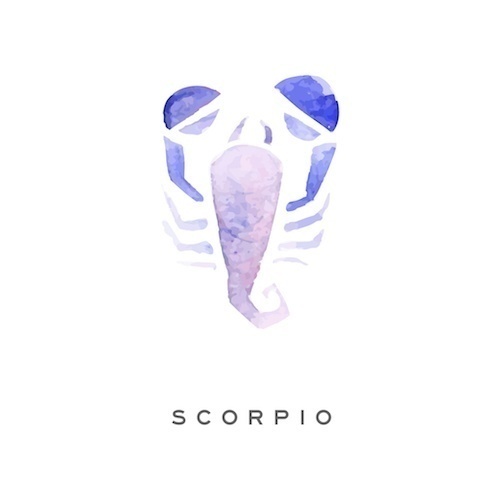 Happy Birthday, Scorpio! You've got until Nov. 7 to say your sweet goodbyes and thank yous to Jupiter, God of Luck, who will be leaving your sign after bringing you lots of blessings this past year. Expansive Jupiter will enter fiery, optimistic Sagittarius on Nov. 8 in your money house, bringing you opportunities to earn and generate stability after a year of upheaval, growth, and expansion. You're being asked to be an advocate for yourself in the financial arena, requiring your wits, big-thinking, and confidence.
With both Jupiter and whip-smart Mercury in your 2nd House of earned income, you need to communicate your vision, especially as it applies to finances. Now that you know what you're made of and what you have to offer, what's your bottom line? What gets you excited? Jupiter asks us to believe in ourselves and get out of our comfort zone and you've got a year to ground in this newfound sense of self. Watch for when the Sun leaves your sign on Nov. 22 and the Full Moon the next day on Nov. 23. Something will come to a head that may offer clues to where your efforts are best directed to generate the pot of gold trying to find you.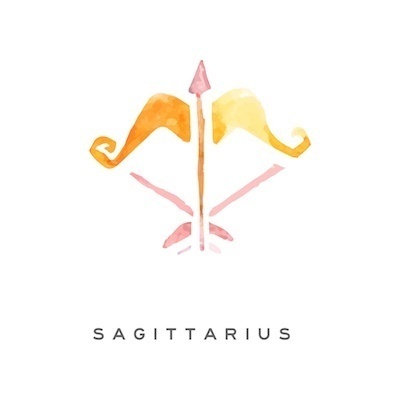 Just when you thought you couldn't take any more of this drama, the Cosmos offer you the planetary Palme d'Or. Jupiter, God of Luck and Opportunity, enters your cheerful sign on Nov. 8 and will stay until December of next year, showering everyone (but most powerfully you) with opportunities to grow, experience passion, and have some fun. Having Jupiter in your sign, especially one as intrepid and passionate as yours, can usher in all sorts of opportunities that can pivot your life a new direction. The secret is to work with this energy. There can be some dumb luck this year to be sure, but since you now know you've got this cosmic heavyweight behind you, it's time to command more from life and knock some doors down that perhaps felt a little immodest before.
Jupiter can be a tricky planet in that we're feeling so good we may forget to direct the energy into things we actually really care about creating. Make a Jupiter-in-Sagittarius vision board, and consider consulting your local astrologer or ephemeris to see when Jupiter will be exact on your Sun (and thus the energy is the most supportive). It's worthwhile to note that North Node (the metaphorical lighthouse of our soul) has shifted into homey, maternal Cancer. Any self-development in the arena of intimacy and one-on-one partnership will carry extra blessings. Plan something fun for the Full Moon in Gemini on Oct. 23 and know that you're just warming up. You'll be feeling much more energetic once the Sun enters your home turf on Nov. 22.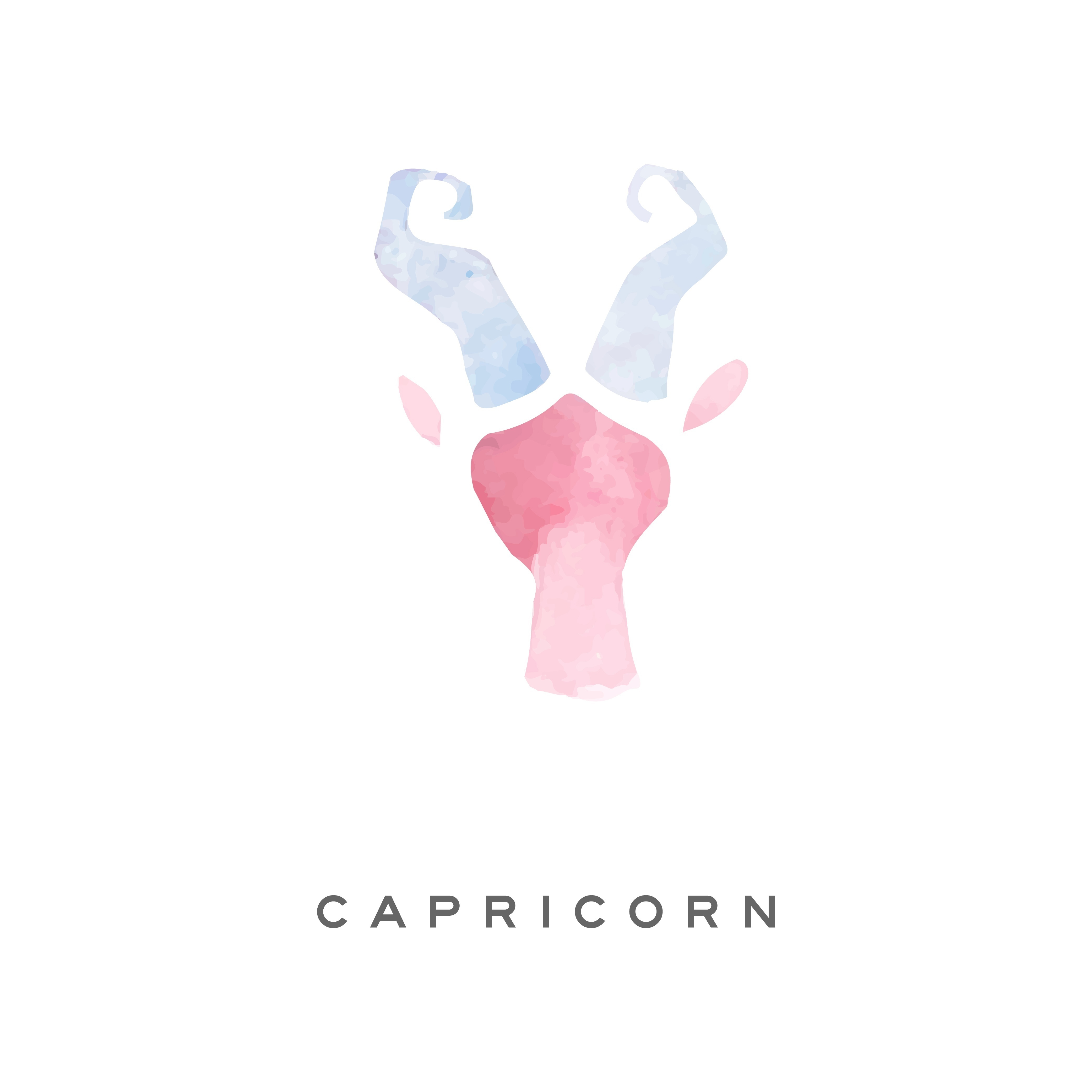 Capricorns are having to reach into their big wizard's hat of wisdom these days as the planets are sending mixed signal through a ream of retrogrades. They say Capricorns are old souls and benefit from "reverse aging," but in the meantime, cinematic ingenues and anyone young at heart will have to have an extra dose of trust in cosmic timing and be a little less rigid about how and when their life plan is supposed to work.
Just as Venus goes direct in your 10th House of Career, Mercury goes retrograde in your behind-the-scenes 12th House, so it may be that something is greenlit, only tied up in "talks" for the next six weeks. Patience, ambitious Cap! The biggest shift this month is of lucky Jupiter's shifts into fiery, adventurous Sagittarius and your 12th House of spirituality and cosmic oneness. If it doesn't sound very ambitious, you're right, but it can make for an amazing clearing. This can mean the biggest blessings this year aren't obvious, though no less important. This year, if you can imagine it, you can do it. When Jupiter moves into Capricorn in 2020, you'll realize how familiar everything feels because you've dreamed it before. Enrich yourself and be patient.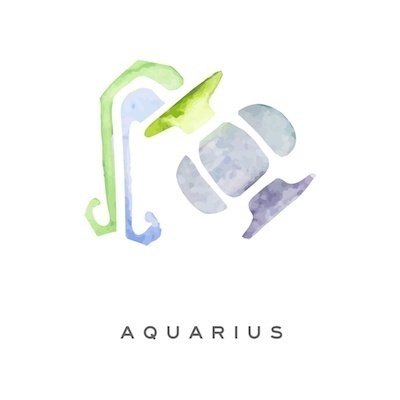 You've got energizing Mars in your sign for the first half of the month, making you a force to be reckoned with. When Venus goes direct on Nov. 15 and makes a supportive trine to your sign until month's end, get ready for some powerful and lusty cosmic winds. The biggest news, however, is lucky Jupiter changing signs after a year in Scorpio. The avuncular planet is moving into fiery Sagittarius and taking up residence in your 11th House of Hopes, Dreams, and Community. This is the time to align with like-minded souls and take up dreams that benefit not only for you, but also mankind. With Jupiter in intrepid Sagittarius here, you're a magnet for fresh, out-of-the-box company that believes in what may seem impossible.
Mercury does go retrograde in that same house this month (though only until Dec. 6), offering you a chance to re-think your current team of support and get clear about your long-term vision. It may feel like resistance but ultimately, it's to help guide away from old hat and into what truly energizes and connects you. Things continue to cook for you as the Sun enters Sagittarius on Nov. 22, promising a stimulating social swirl of activities and connections. Put yourself in the action on Nov. 23 when the Moon brims full in compatible air sign Gemini and gets your wheels turning for an exciting end of the year.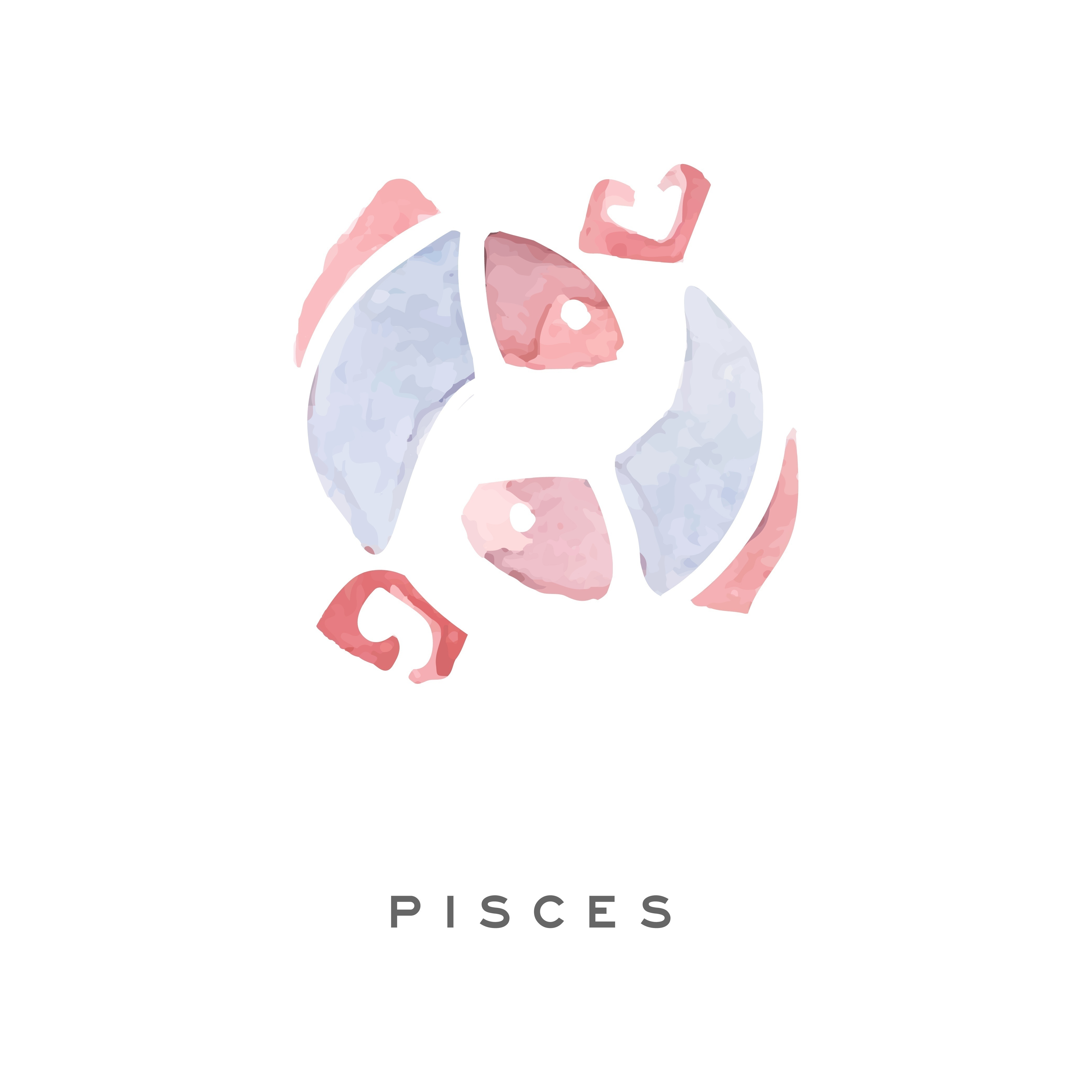 There's some water sign love this month with the Sun shining in compatible Scorpio, the North Node moving into Cancer, and Mars moving into your very own sign of Pisces on Nov. 15. Even with the Mercury retrograde coming up on Nov. 16 (in Sagittarius and 10th House of Career), all this water-sign action will help propel you forward, especially if you have a strong intention in mind. Mars offers energy and confidence from Nov. 15–Dec. 31, so be prepared for things to heat up and get interesting. You may even have to renegotiate a career goal or opportunity to make sure you're really clear on the message you're sending out.
When Mercury goes direct in December, your ducks will have lined up behind you and you're primed to move forward. Lucky Jupiter will also be taking up residence in your 10th House of career this month on Nov. 8 (until December of 2019!) so career growth is on the horizon. Make sure to use this brash and benevolent energy to shine because Jupiter's happy-go-lucky energy offers a year of opportunity to push past old limitations and step more fully into your career vision and the public eye. A great day to set intentions is the New Moon in Scorpio on Nov. 7.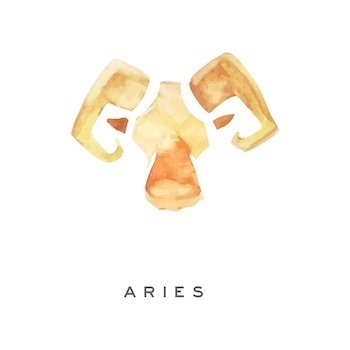 November pulls back the curtain on some surprising twists and turns. While you may have thought the upheaval was over with Uranus, planet of surprises, moving out of your sign in May, this lightning bolt energy is back until March 2019. Uranus will retrograde in your sign on Nov. 6, reminding you that the upheaval of the unexpected provides great drama and a chance to explore unknown facets of your plucky and capable personality. More energy is headed your way when Jupiter, which has been spiraling in the emotional whirlpool of Scorpio, heads to more comfortable fire-sign territory of Sagittarius from Nov. 8 until Dec. 2019.
Opportunity-laden Jupiter will be transiting your 9th House of Travel and Higher Learning. Start paying attention to the recurring ideas that come up, as well as the places you've always dreamt of visiting. You're starting to crave a new sort of life experience and whether that's spreading your wings through travel and projects abroad or upping the ante on your study in a wildly fun direction, you're ready to break out of comfortable routines and give yourself a little space to explore the new.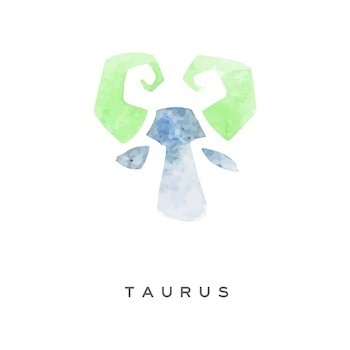 The big Jupiter shift this month will be lighting up your 8th House of Sex and Intimacy (as well as other people's money). This sets the stage for a juicy year ahead: Jupiter is here Nov. 8 through Dec. 2019. Whenever the 8th House is involved, a call to explore deeper layers of our own psyche—often through the catalyst of another—is called in. A playful interest in the dark side, sexual adventure, and Freudian slips may be part of what intrepid Jupiter-in-Sag in that saucy 8th House has in store.
It may also be a big money year, although this often has to do with collaboration and inheritance over your own efforts. You'll be more forthright than usual in money affairs and perhaps a little more inquisitive about whether you're getting a fair shake. Follow your intuition about these matters as your intuitive faculties will be in tip-top shape, tuned into the undercurrent of things rather than their face value. Mercury and the Sun in this complex 8th House this month will only serve to draw you deeper into this spicy vortex of attraction and repulsion and ask you to open Pandora's Box. A New Moon on Nov. 7 in your 7th House of partnership is a great day to set intentions around love, beauty, and relating, and maybe intend for a little balance as you prepare for the untrodden and pulse-racing territory ahead.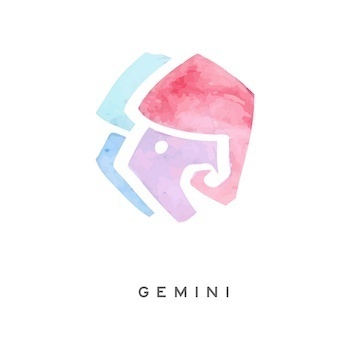 Jupiter, God of Luck and Expansion, is heading into your 7th House of partnership this month. After a year of Jupiter-in-Scorpio taking a fine-toothed comb to your house of work and service (think: relationship and life maintenance), you're ready to soar from the foundation you've created. Jupiter-in-Scorpio (so last year) was confrontational and utterly necessary, but now you'll get an opportunity to have more balance and even be buoyed by helpful people who see at your eye line.
The Sun and Mercury also in that 7th House will add attention to this pivotal area of your chart. This is actually a year to receive, so open up to the bounty that Jupiter wants to deliver through playmates as well as an attunement to creating beauty and balance all around you. A Full Moon in your sign on Nov. 23 is a great day to step into the limelight.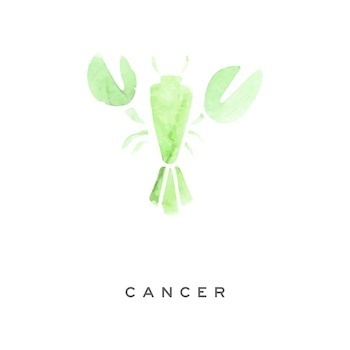 Jupiter is moving out of fellow water sign Scorpio and your 5th House of love affairs and recreational highs, and into growth-loving Sagittarius and your 6th House of work. Jupiter-in-Sagittarius will provide big, bawdy, can-do energy to this pragmatic house that loves nothing more than to get one's health and house in order.
You're likely ready to put the kibosh on the telenovela drama (although possibly quite fun and sexy this past year), and start putting some more thought and effort into what actually makes your daily life hum. Growing your capacity to take care of yourself and others may involve out-of-the-box solutions and trying a bunch of things before settling on a routine that is a good fit for you. The other big news is that the transiting North Node is moving into your sign on Nov. 6, meaning all Cancer qualities—the nurturing, heart-centered, tribal den mother—will be the marquee qualities and ones at which you shine. This is the year to step into being a super Cancer, which may involve getting that home in order so you can churn out the work you do with a clear head and open heart.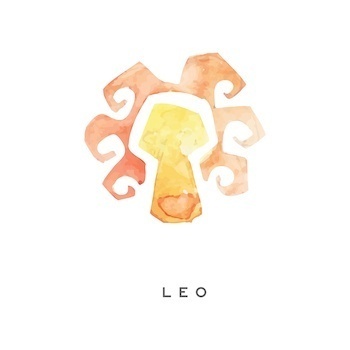 Jupiter is moving into friendly fellow fire sign Sagittarius and your 5th House of raucous good times. The 5th House cover love affairs, but it's also the fun house, and let-it-all-hang-out Jupiter will help you grow as a storyteller, lover, and all-around fun hog. With Jupiter here from Nov. 8 until Dec. of 2019, there's no need to rush anything, but start paying attention to where you've held yourself back (if at all) in the love and creativity department.
The root of the 5th House is joy and sometimes we have to get out of our own way to experience more pleasure. Be willing to disintegrate some of the Leonine pride and commitment to "looking the part" and dive into the experience, whether it be to a live audience or your playmate d' jour. Yes, Mercury is going retrograde in this same house from Nov. 15 until Dec. 6, but that may just mean getting closure with an ex-lover or friend and/or revisiting a past project to clear it for the next step.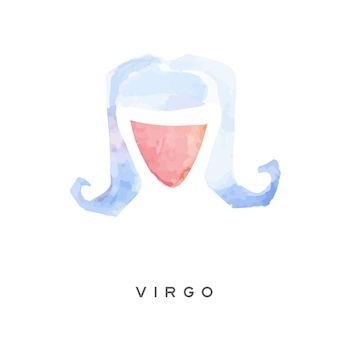 Your planet-in-crime Mercury is going retrograde, making for the usual stew of delays and mishaps. But not to worry! Things tend to slow down for a reason and this traffic jam seems to be happening in your 4th House of roots, family, and home. The good news is that Jupiter, manifesting planet of dumb luck and good fortune, is taking up residence in this same 4th House starting Nov. 8 (until December of next year), so your luck is changing or at least moving houses.
Now is the time to seed intentions around your home and nearest and dearest faces and spaces. The 4th House represents the deepest (sometimes hidden) parts of ourselves, so with Jupiter here, you're set to experience inner blessings and really call upon that root of faith that all things are possible. Likely, your home and family will be a source of fun and expansion this year. Action-planet Mars will be moving into your 7th House of relationships starting Nov. 15, so partners—business or romantic—take on a larger share of your attention as well. However, the nice thing about the 7th House is that you can rest your brain and let others present opportunities. You're in a good position this month and next to practice courting and deciding which opportunities are worth your inimitable attentiveness and ability to get the job done.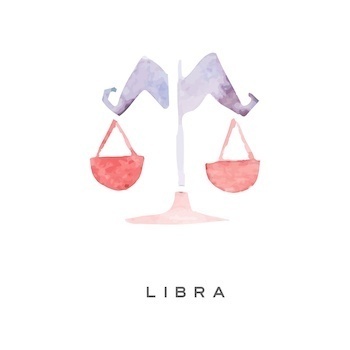 Venus has headed back into your sign, making for a few more weeks of that Venusian-glow and sociability. Granted, the planet of love and relating has been retrograde, so don't be surprised if what's not working in a relationship has come up as much as what is working. It seems to be all in service of inviting a deeper experience with another, which, of course, always begins with a reckoning of self. Loving yourself first is a key ingredient to creating the sort of romance that lasts. On Nov. 16th, Venus goes direct and likely you'll have cleared some cobwebs and be ready to enjoy new possibilities within an existing relationship or a new one.
Lucky Jupiter is changing his tune, hopping into wildfire Sagittarius and your 3rd House of communication and commerce. What does this mean for this upcoming year? Busy! It can also be a prolific time and one in which your mind is stretched, inspired, and twitterpated by new ideas, books, podcasts, and people. You'll want to be in the mix and stimulated by company and information. Lucky Jupiter is here from Nov. 8 all the way until December of next year so pace yourself. Your social graces will be in full swing and it seems everybody wants an appointment. Celebrate something on the Full Moon of Nov. 23 in fellow air sign Gemini and seed intention on Nov. 7, especially around a money-related wish.
The views expressed in this article are solely that of the individual(s) providing them,
and do not necessarily reflect the opinions of Backstage or its staff.