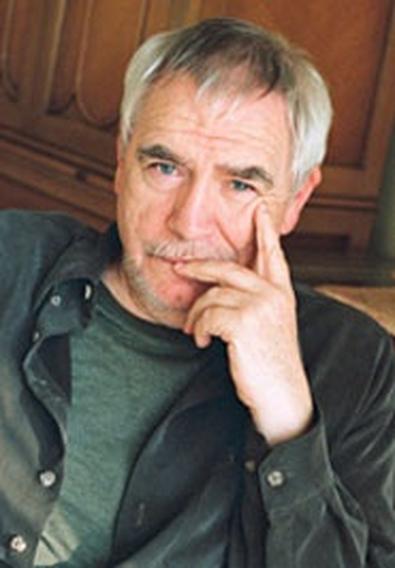 Brian Cox first came to Hollywood in 1976 and, by his own admission, wasn't ready. "I couldn't handle it," the actor says. "I didn't have the philosophy I have now. You have got to have a sense of humor." No matter: The acclaimed Scottish actor retreated to England, where, he says, "I did quite well, thank you," racking up credits on British television and earning raves for his performances in plays such as The Taming of the Shrew, Titus Andronicus, and King Lear. Cox came back years later to take a role in a big Hollywood movie -- 1986's Manhunter, in which he portrayed the iconic, psychotic Dr. Hannibal Lecktor -- one that did very little to boost his career at the time. Again he returned to the U.K. and continued to be a familiar face on TV, including the wildly popular Sharpe series, opposite Sean Bean.
But Cox was a child of the movies, a fan of Spencer Tracy and Gene Hackman, and he considered film his first love. So almost a decade after Manhunter, Cox, nearing age 50, returned to America with a new outlook. "I just did anything," he says of some of those early pictures, which included the Steven Seagal flick The Glimmer Man and the Keanu Reeves-headlined Chain Reaction. "I did a bunch of movies; some were okay, some were pretty crappy. I was on a learning curve and decided I just wanted to take a character and create an arc. Once I established that as my criteria and the philosophy of not letting the business get to me, I was fine."
More than fine. Between terrific turns in indies such as Rushmore and The Minus Man and sharing the screen opposite big stars, including Liam Neeson and Jessica Lange in Rob Roy and Kevin Costner in For Love of the Game, Cox was quickly establishing himself as one of the best character actors in the business. And people were noticing: Mel Gibson personally pursued him for a role in Braveheart, despite Cox's appearance in the similarly themed Rob Roy. "There was no game plan to those parts," Cox says in retrospect. "I was just making up for lost time."
In the last five years in particular, Cox has emerged as not only a reliably great actor but a recognizable name as well. Roles in high-profile blockbusters such as Troy, X2: X-Men United, and The Bourne Identity and its sequel The Bourne Supremacy brought him a new generation of fans, while he made scene-stealing turns in more-offbeat fare such as 25th Hour and Adaptation. In the midst of a busy movie schedule, Cox found time to squeeze in his first regular role on an American series -- the HBO Western Deadwood -- and recently returned to the stage in the lauded production of Tom Stoppard's Rock 'n' Roll in London. "Coxy has the ideal career -- he jumps from TV to movies to theatre and never stops," Deadwood co-star Ian McShane recently told Back Stage. "That's a real English actor."
Although he effortlessly projects gravitas, in person Cox is also warmer and funnier than suggested by the authoritarian characters he generally plays. In short, it makes perfect sense that this is the actor who spent last year bouncing from popcorn thriller (Red Eye) to a Woody Allen drama (Match Point) to playing Johnny Knoxville's goofy uncle in the outrageous comedy The Ringer.
His latest film is an adaptation of the Augusten Burroughs memoir Running With Scissors, in which he stars as the patriarch of a family that redefines the term "dysfunctional." The movie was written and directed by Nip/Tuck creator Ryan Murphy, making his feature film debut. Cox shares top billing with the best in the past, present, and future of female actors: Annette Bening, Jill Clayburgh, Gwyneth Paltrow, and Evan Rachel Wood. He's more in demand than ever, and he admits it's a nice spot to find himself in. "I always knew I was going to be in it for the long haul," he says. "I had a few very close friends who told me it wasn't going to happen for me quickly. One genius director in particular said, 'It's going to take time for you to grow into who you are.' When I was young, I was very ambitious, and I did very well. As I've got older, it's become more enjoyable. It's funny: I'm 60 now, and I have this feeling that the best is yet to come."
A Killer Role
Cox trained at the London Academy of Music and Dramatic Art and is a member of the Royal Shakespeare Company in England, both of which he credits as big breaks in his career. "I suppose they really proved my classical work and measured me as a classical actor," he notes. "There's been an accumulation of things, tent pegs on my way that have helped me be where I am today."
Regarding his film career, Cox has no doubt which movie changed his life. "I will always be grateful to Manhunter because it's the thing that opened the door for me," he says, noting that it failed to do well at the box office largely because the producer went bankrupt. "It never had the success it deserved at the time but, over the years, it's garnered so much attention and been an amazing thing."
Of course, five years after Manhunter, a film called The Silence of the Lambs was released that immediately found an audience -- and earned an Academy Award for its Hannibal, Anthony Hopkins. Despite this, Cox found that the response to Hopkins worked in his favor. "It was interesting because every time it was reviewed, they would bring me up," Cox notes. "Someone ran up to me and said Elvis Mitchell gave me a rave review in The New York Times. I said, 'That's not my movie.' They said, 'I know, but he goes on about how great you were.' In a way, Tony Hopkins has kept my career going for years."
Cox is gracious when asked -- as he frequently is -- about comparing the performances. "I've never felt proprietary about the whole thing," he says. "I've always felt Tony did a phenomenal job, and Silence of the Lambs was a great movie. The only thing I regret about not doing it is the money. I wish I'd earned the kind of dough Tony had." He adds that Lecter -- the spelling was corrected in the newer version -- like all great characters, doesn't belong to one specific person. "There have been many Hamlets, there have been many King Lears, and believe you me: They ain't done with [Hannibal] as a franchise," he notes. "They're doing the childhood of Hannibal Lecter now, and eventually they'll do the embryo of Hannibal Lecter. Then they'll do Hannibal Lecter's parents. And in about five years' time, somebody will say, 'You know, somebody should remake The Silence of the Lambs. And we'll look for the new Hannibal Lecter.' It's like Frankenstein's monster; it's going to go on forever."
For the record, both performances are superb, though Hopkins' takes a more stylized approach -- looking directly into the camera, never blinking -- whereas Cox's characterization feels more organic and humane. "It was a different director and a different style," Cox observes, adding that he once directed an episode of the HBO series Oz that featured a performance by Lambs director Jonathan Demme. "He was very nice, and we never mentioned it once. But at one point he just happened to look into the camera, and I said, 'Now, Jonathan, one of the things we actors tend to avoid is looking straight into the lens.' That was my little revenge."
The Unkindest Cut
Cox has played more than his share of terrifying but compelling figures onscreen; he won an Emmy Award for his portrait of Hermann Goring in the miniseries Nuremberg and brought an unexpected compassion to the role of a pedophile in Michael Cuesta's L.I.E. Though he's not an outright villain in Running With Scissors, his Dr. Finch certainly walks a fine line with his questionable methods, including overmedicating his patients and taking financial control of their lives. Other times, he appears as a benign Santa Claus, Cox getting laughs out of delivering simple lines such as, "Don't touch my sausages," with a wag of the finger. It's a tricky balance, and he never misses a step. It's no wonder Murphy wrote the role with Cox in mind. "Ryan came to see me," Cox notes. "I didn't know who he was; I thought he was just another hack trying to sell his script. But he was a pistol. He was so on the money and so focused and had such clarity. He named all the people he wanted to be in it, and I think 90 percent of those people are in the movie. That's staggering, when you think about it."
On his end, Murphy says Cox was "the only one" he wanted for the role. "I thought he was the only guy who could be that villain and yet not make him villainous, and let you see that he was compassionate and equally as confused and lost and a victim of the times, the '70s, as everybody else was..." explains the director. "A lot of big names wanted that part, and I met [Cox] and offered it to him in the room. I just loved him." The actor was immediately drawn to the complex role of Finch and blown away by Murphy's script. He has nothing but praise for the first-time feature director but admits one regret: "My only sadness is that we had to trim some of it, and they are key moments I was very attached to that are not in the movie." He refers to one sequence near the end that features a final confrontation between Finch and Bening's character, Deirdre Burroughs. "That scene alone was the scene I did the movie for," Cox explains. "It was what made me play the part. It was the scene that showed Finch's tragedy. It was what made the part work for me." Cox found out the scene was missing only after his publicist attended a screening of the film. "I asked about that scene in particular and was told it wasn't in there," he recalls. "And I just thought, 'Aw, shit.'" Murphy says he loved the scene, too, "but at the end of the day, it's Augusten's story, and Augusten [Joseph Cross] in that scene is sort of just watching -- he's not very active." The director also felt that the point of the cut scene was conveyed more powerfully in another sequence, in which Cox's character breaks down. "Brian was so strong in that scene that he actually had a line where he said, 'I just wanted to help them, I wanted to help them all,' and his performance just in his face was so powerful that I didn't even need to put the line in the movie, 'cause you just got it," says Murphy.
Though Cox understands why Murphy made the cut, it pains him. "Aside from the fact that I don't like the look of myself, this is one of the reasons I don't like watching my own movies," says the actor. "Even Manhunter, which is a great movie, they weren't the takes I would have chosen. It's a funny medium, film, because it really isn't about acting, at the end of the day. Television is the producer's medium, and the producer is usually a writer. Film usually belongs to the studio, and that's what I don't like about movies. But you have to learn to let it go." The film that came the closest to being what Cox envisioned and hoped for was L.I.E. "It was the film that absolutely embodied my ideas," he says. "The only thing that wasn't in the movie was a long speech I had while shaving the boy. Instead, Michael did that scene in silence, and you know what? It's better."
His disappointment in final cuts is another reason Cox keeps busy onscreen. "This is why I do a lot of movies: The more you do, the more likely one will have the chance to break through," he explains. "That's the psychology behind it." He jokes that perhaps one day they can do a retrospective of his films with the outtakes he's chosen: "It will be 'the Brian Cox cuts.'"
Direct Hit
Cox adores directors, and when asked what he wants most for a director to know, he offers, "Basically, don't get in the way. Spike Lee was, to me, the consummate director because he put me in the right place [at] the right time. When I walked onto the set of the 25th Hour, you can't imagine what it's like to find yourself sitting in the right position in a scene. I love a director who does that." He also speaks highly of his experience on Match Point with Allen, whom he calls the perfect blend of intimidating and nervous. "He just casts people; he doesn't want to read you. He's embarrassed by the process. He just wants you to do your job," Cox says, launching into an impression of the director, complete with famous mannerisms. "He'll say, 'It's okay, do whatever you want, it doesn't matter if you make up lines. If I recognize my own script, I won't mind.'"
Cox is happy to oblige such direction. "He was a brilliant ad-libber; and after the first day, I encouraged him; and a lot of his ad-libs are in the movie," says Murphy. "It would be very hard for Joe Cross and Evan Rachel Wood to not laugh, because Brian would just come up with these zingers and walk out of the room.... I kept, like, 75 percent of his ad-libs, they were so brilliant. And always in character, which I thought was amazing. They were never Brian Cox jokes; they were Dr. Finch jokes."
And directors reciprocate the admiration, Bryan Singer going so far as refusing to cast any other actor in the role of William Stryker in X2. "He played poker with the studio," Cox says. "The studio didn't want me, the studio didn't want me, the studio didn't want me, but he never cast the part. They started filming, and he still hadn't cast Stryker because he wanted me. They finally gave in."
Cox isn't afraid to work with first-time directors (as he did with Cuesta and Murphy) and credits younger directors such as Spike Jonze (Adaptation) and Barry Blaustein (The Ringer) for thinking of him for broader comedic roles. "I don't think I've ever had a bad time with a director," he notes. "I only have a bad time when they're inorganic and have a concept in their head. I'm not interested in what's going on inside their head; I'm interested in what's happening here and now. The best directors create a sense of now."
For Cox, that spontaneity is of utmost importance. In an interview during the press tour for Nuremberg, he famously noted, "Research is bollocks. Research is an excuse for a lack of talent." He smiles when asked about this statement. "That's harsh," he says. "I did say it at the time, and I was being a bit contentious. Research, for some people, is very good. But your performance is your performance. You don't get prizes for the best-researched performance. It doesn't matter. What matters is how you cut the mustard."
Up next, Cox is preparing to shoot Red, with director Lucky McKee, in which Cox plays a war veteran with an abusive father. In case you're wondering who is going to push the actor around onscreen, the role has yet to be cast (though Cox suggests James Whitmore). Cox is also set to bring Rock 'n' Roll to Broadway, but that hinges on whether his wife, actor Nicole Ansari, is able to join the cast. "She's doing the show in London now, and she's fantastic," he notes. "I couldn't do it without her."
Whatever the future brings, Cox is determined to honor the promise he made himself all those years ago to keep things in perspective. "You have to keep it light; this isn't brain science," he says. "At the same time, you can't underestimate the importance of what we do, because I think it's very important. It's an enormous contribution -- it's huge, it's vast, and it's primal and ritualistic. It's a noble cause and, like any noble cause, you're sometimes fighting a losing battle. But you don't give up the fight."