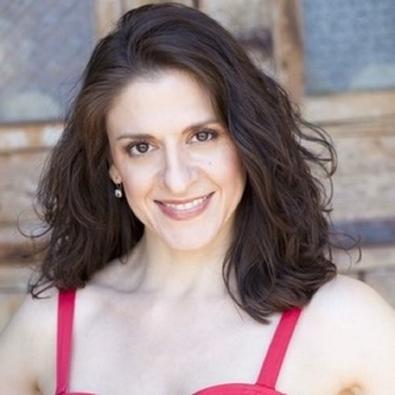 Technology has changed the structure and purpose of the demo reel. With the advent of online submission sites and self-production, there have been five distinct changes in demo reels in the last seven years or so.
Then: Demo reels were completely optional. Since there wasn't much self-produced footage, reels were reserved for working actors with a collection of film and television footage.
Now: Reels are a must, as every actor has the means to self-produce or work with a professional reel company. From a business standpoint, headshots alone are no longer an effective tool for an actor's casting when a reel offers so much more.
Then: Your reel was your résumé. All the footage was from jobs you booked and shot. The reel reminded casting of all the work you had done.
Now: The purpose of a reel is to show what you look and sound like on camera, and prove to them that you can play that role or that type. Your résumé conveys the jobs you've booked.
Then: Reels consisted of longer scenes that had a beginning, middle, and an end. The standard was to include as much of the full scene as possible with very few cuts so the viewer could really understand what was happening in the scene.
Now: Scenes are more succinct, like clips or snippets. Industry folks are pretty savvy at deciding fairly quickly whether you're right for the role or right for their roster, so your reel must give them what they need more efficiently. The reel gets you in the room; your audition books you the job.
Then: Total reel length was anywhere from 4-7 minutes long. Longer was better.
Now: Total reel length is roughly a minute long. Casting moves fast; reps are busy. Don't waste precious seconds or save the best for last—they may not get to it.
Then: DVDs or even VHS tapes were dropped off at agent, manager, or casting offices in the hopes they'd sift through the stack, be intrigued by your cover photo, go to the television in the office, and hope the media worked in their device.
Now: Reels, headshots, résumés, and more are all available at the industry's fingertips on sites like LA Casting or Actors Access. Actors can now email directly using a custom link to their profile on those submission sites, or send a link to their website, YouTube channel, etc.
It's worth taking the time to look at your most important marketing tool. Remember, actors with reels go to the top of the submissions page for casting directors. Is your reel up to date? How does the footage look? Is it clear as to what you're selling? If you don't have quality reel footage that represents you for the roles you can realistically play right now, you're losing out to those actors that do. Technology is making the submission process easier, but it's also making it that much more competitive.
Retta Putignano is partner and head writer of Create Your Reel (CYR), the Los Angeles-based demo reel production company, which writes, shoots, and edits custom footage for actor demo reels. Since launching in 2009, CYR has created reels for more than 800 clients. CYR was voted "Best Demo Reel Producer" by the Backstage Readers Choice Awards, and is happy to continue serving Los Angeles talent and the many actors who have flown in from all over the globe to shoot with them. Follow Create Your Reel on Facebook, Twitter @CreateYourReel, and at www.createyourreel.com.
Originally from Chicago, Retta is also an actor, producer, and graduate of the Second City Chicago Conservatory. She has appeared in more than 20 short films and three features. One film earned the Best Drama Award from the Academy of Television, Arts and Sciences. She has been a writing mentor for nine years with the Los Angeles-based non-profit www.WriteGirl.org, and her work has been published for as many years in their award-winning anthologies. Follow Retta on Twitter @RettaPutignano.
Want more advice? Check out the video below:
Inspired by this post? Check out our audition listings!