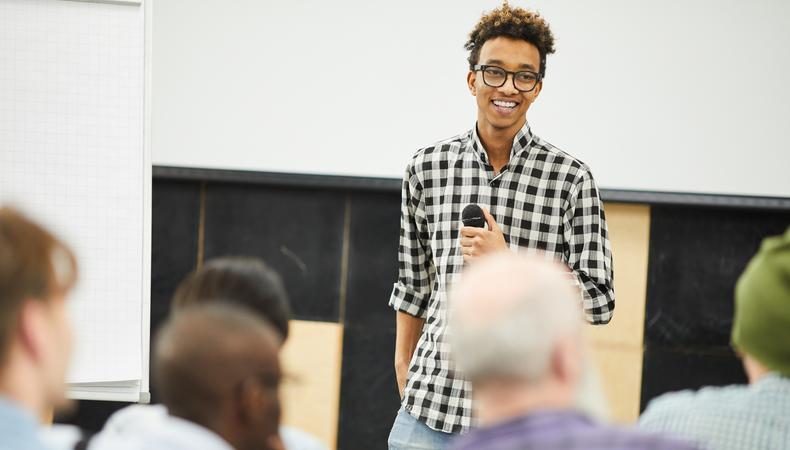 Take your act on the road this summer as a high-energy host for a touring game show! Plus, a healthcare company and a biopharmaceutical company are both seeking models and actors for campaigns, and a music video shooting needs talent with unique looks.
TOURING GAME SHOW HOST
A high-energy, interactive game show for a touring production is seeking a talented and quick-witted host, aged 21–46. There will be auditions by appointment on July 19 in New York City. Talent must be available from Aug. 10 until the end of September for rehearsals and touring. Pay is $1,000–$1,200 per week with housing and transportation provided. Apply here!
HEALTHCARE PROMO VIDEO
Blurry + Hinge is casting a two-minute online marketing video for a healthcare company. Four actors, aged 15–55, are wanted for the video. These are non-speaking roles. Rehearsals will take place on July 15 and filming will take place on July 16–17 in NYC. Pay is $500 per day for the three principal actors and $350 per day for the featured background role. Apply here!
"THOUGHT I KNEW YOU," PHILADELPHIA
"Thought I Knew You," a music video for a pop-rock act, is looking for several actors and dancers. Talent, aged 18–35, is wanted to portray a waitress, bartender, and two go-go dancers. Tattoos and piercings are a plus for the actor playing the bartender. Filming will take place in mid-to-late July in Philadelphia, Pennsylvania. Pay is $125 per day with credit, meals, and a copy provided. Apply here!
"REAL PEOPLE" MODELS, DIGITAL PHOTO SHOOT FOR BIOPHARMACEUTICAL COMPANY
A biopharmaceutical company is seeking real people models for a digital photo shoot. Talent, aged 25–75, who have been affected directly or indirectly by brain conditions such as major depressive disorder, postpartum depression, essential tremors or insomnia, is wanted at this time. The shoot will take place on July 22 and 23 in the NYC area. Pay is $1,000 for a five-year buyout. Apply here!