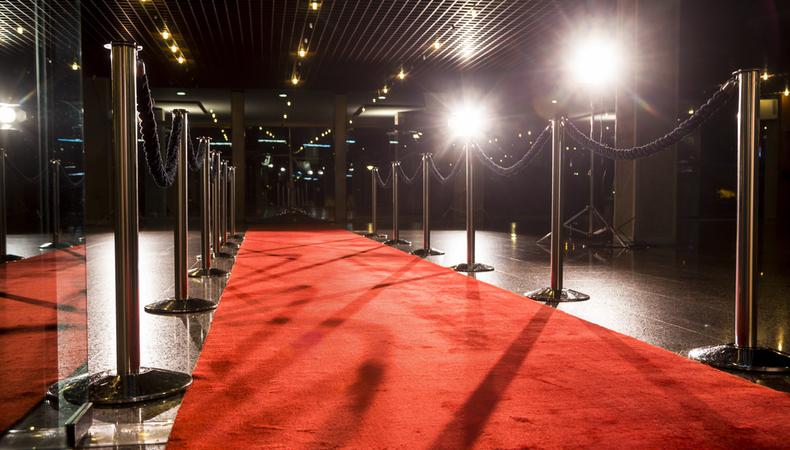 Today's top gigs are worthy of major recognition! Earn $2,000 as a virtual corporate awards show host. Plus, a tequila product video, a fantastical horror feature film, and the HBO series adaptation of "The Time Traveler's Wife" are all casting now.
CORPORATE AWARDS SHOW HOST
BenchmarkProductions is seeking a host, aged 25–50, for a virtual corporate awards show. Talent will work over two days during the week of Aug. 16 in Pasadena, California. Pay is $1,000 per day. Apply here!
NOSOTROS TEQUILA PRODUCT VIDEO
Casting is underway for a commercial for a tequila brand. Talent, aged 25–29, is wanted for supporting roles in the shoot, which will center on a group of four friends adventuring through a state park and hanging out for the first time since the pandemic began. Hiking experience is required. Filming will take place on Aug. 10 in Los Angeles. Pay is $150. Apply here!
"SUMMER OF THE WOLF"
Join the cast of "Summer of the Wolf," a fantastical horror film reinventing the werewolf legend. Talent, aged 14–50, is wanted for a variety of leads and supporting roles, including the starring role of Ben. Additionally, talent, aged 5 and older, is wanted to play weird townspeople in day player roles. Filming will take place on Oct. 1–11 in Henderson, New York. Pay is $125–$300 per day with meals, travel, and food provided for the leads/supporting roles and $25 plus gas, meals, credit, and photos for day player roles. Apply here!
"THE TIME TRAVELER'S WIFE"
The upcoming HBO adaptation of "The Time Traveler's Wife," starring Rose Leslie and Theo James, is seeking talent, aged 18–25, to portray party-going teens in background roles. Interior and exterior scenes will be filmed in New York City. COVID-19 tests will be required on Aug. 10 with work on Aug. 11–12 overnight. Union actors will be paid the SAG-AFTRA Background rate, and nonunion actors will be paid $165 for 10 hours of work. Apply here!