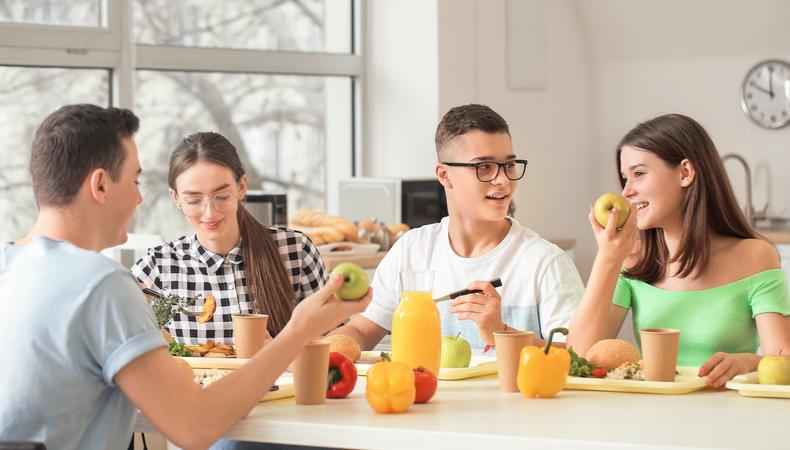 Don't miss any of today's top gigs! A short "Breakfast Club"-esque series is seeking its five stars. Plus, a pandemic-set short film, the first season of a new dark coming-of-age series, and a Florida-set feature are casting now.
"Seeing Clearly Now"
Watershed Motion Pictures is casting talent for "Seeing Clearly Now," a short episodic series about five students who find themselves quarantined for 24 hours in the gym after eating the cauliflower mash potatoes from the school lunch. Five actors, aged 16–22, are wanted for the starring roles in the project. Filming will take place in Houston, Texas, beginning in April. Pay (rate undisclosed by the production), travel, lodging, and meals will be provided.
Want this gig? Apply here!
"Rock Haven"
Casting is underway for "Rock Haven," a short film set at the height of the pandemic where a woman goes to great lengths to visit her mother in an assisted living home. A female actor, age 40–60, is wanted to play the starring role of Cindy. Filming will take place in March in Southern California. Pay is $200–$400 per day for two days of work.
Want this gig? Apply here!
"Send Help," Season 1
Join the cast of "Send Help," a coming-of-age dark comedy series about a first-generation American struggling to overcome the challenges of making it in Hollywood all while coming to terms with a recent family tragedy. The series is seeking talent, aged 1–65, for a variety of background roles, including party guests, grocery store shoppers, and many more. Filming will take place between Feb. 7–March 7 in Los Angeles and March 7–18 in Boston. Pay is $150 per day.
Want this gig? Apply here!
Untitled Florida Feature
Talent, aged 18–65, is wanted for starring and supporting roles in an independent drama feature film about four outsiders sharing a shuttered Florida hotel in the 1980s. Nudity will be required of multiple roles, but there will be a $300 nudity bump. Filming will take place from May 15–June 3 in Tampa. Pay is $212 per day for lead roles and $2,500 for a high-profile cameo role.
Want this gig? Apply here!