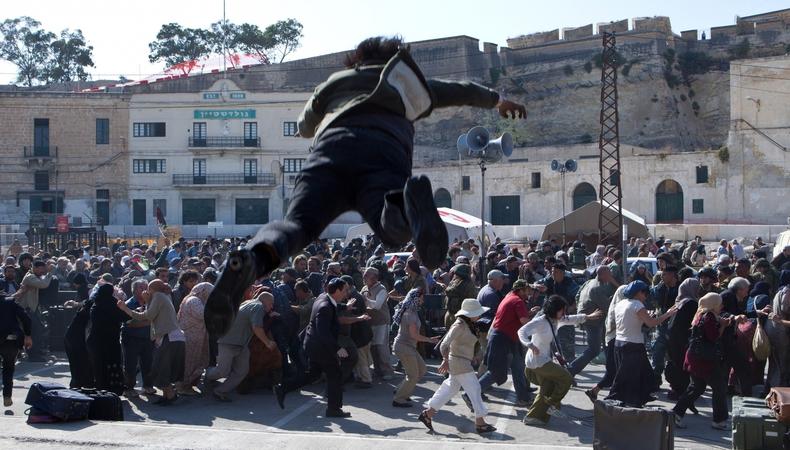 Land a lead role in an upcoming action-horror movie. Plus, an internal video for a pharma company, a series of comedic mobile game ads, and a party-themed photo shoot are casting talent today.
"Bloodstorm"
Join the cast of "Bloodstorm," an action-horror movie about a rookie cop who has to save a nurse during a prison riot on an island. Actors, aged 18–65, are wanted for various roles, including the lead role of Barbra, the nurse. Additionally, the crew is hiring a gore effects artist. Talent will work in Shasta, California, with dates TBD. Pay is $200–$300 per day for actors. The effects artist will be paid $1,000–$3,000. Travel and lodging will be provided for out-of-state talent.
Want this gig? Apply here.
Pharma Internal Video
Actors, aged 8–40, are wanted for roles in an internal sales video demonstrating new software for a pharma company. Talent will work on Sept. 12–14 in East Hanover or Bernardsville, New Jersey. Pay is $350-$850.
Want this gig? Apply here.
Speaking Roles & Crew for Comedic Creative Video Ads
Actors, aged 18–50, are wanted for a variety of comedic speaking roles in a series of social media promo videos for an iOS mobile game. Production is also currently seeking a production assistant. Talent will work between Sept. 10–18 in the Washington, D.C., metro area. Pay is $150–$400.
Want this gig? Apply here.
Models for Party Photo Shoot
Models, aged 21–33, are wanted for a stills-only party-themed photo shoot. There will be a fitting on Sept. 19, followed by the shoot on Sept. 20 in Downtown Los Angeles. Pay is $600.
Want this gig? Apply here.