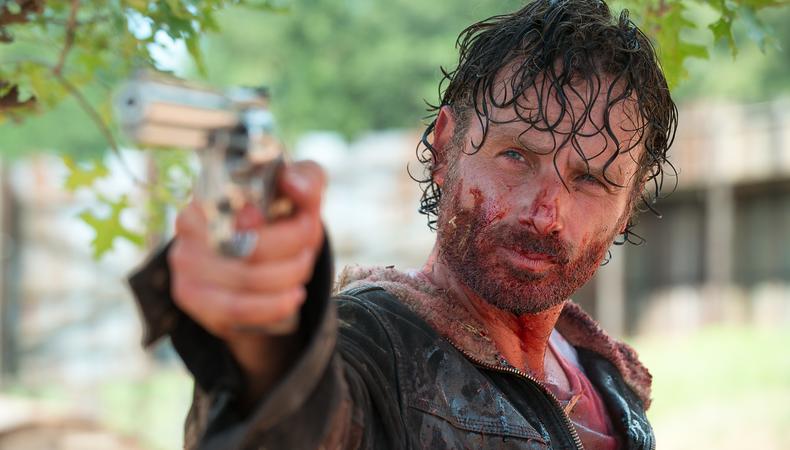 In today's Backstage casting notices, your time has come to walk amongst the living dead—but with slightly less risk of having your brain devoured. AMC's hit drama, "The Walking Dead," is casting background talent for its forthcoming seventh season. We also have three other awesome opportunities on both stage and screen. Check them out!
READ: "Danai Gurira Wields Both Pen and Sword"
"THE WALKING DEAD"
AMC's zombie-centric drama is currently seeking background talent for an upcoming shoot. Actors should be "slim people with long hair," and should be available for production at a still-unspecified date in August, in Atlanta, Georgia.
"YOURS UNFAITHFULLY"
Mint Theater Company is casting five actors for the upcoming play, "Yours Unfaithfully." The romantic comedy takes place in England in the 1930s, though "actors may audition with their natural accent [as] the important thing is honesty and a connection to the material, not accent or 'style.' " Rehearsals will start Nov. 28, with previews slated to begin Dec. 27 at New York City's Beckett Theatre in Theatre Row, with plans to run through Feb. 18, 2017.
"ENTER THE FIRE"
Bay Area actors, listen up! Casting is underway for "Enter the Fire," a low-budget feature film. The flick, which "is all about action, featuring multiple complex fight sequences," seeks actors with a background in fighting experience "who can kick ass on screen." Production will take place Sept. 20–Oct. 2 in San Francisco, California.
"STEEL COUNTRY"
Background talent is sought for the upcoming feature film "Steel Country." The project, which will star "Sherlock" actor Andrew Scott and "The Fall" actor Bronagh Waugh, seeks "all types to play community members of a small steel town in Pennsylvania." Production will take place August–September in Griffin, Georgia.
Looking for more on-camera work? Check out our film audition listings!
And for acting advice, check out Backstage's YouTube channel: