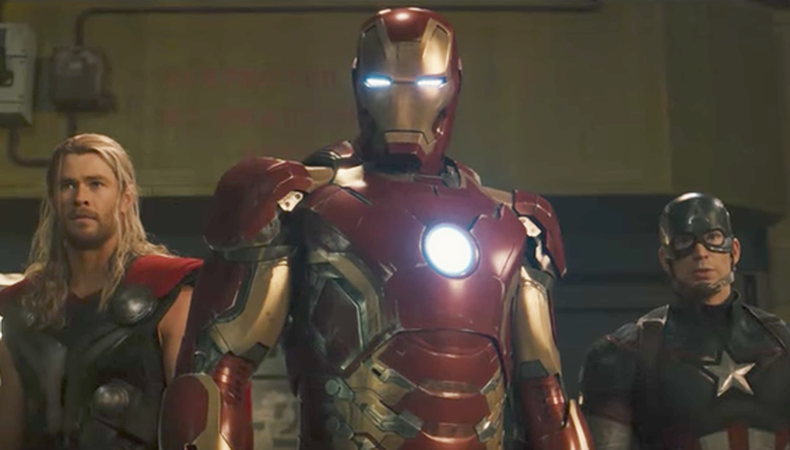 The war is not yet over—there are, in fact, many roles to still be filled. The upcoming Marvel blockbuster "Avengers: Infinity War," the latest in the Avengers saga that will feature the whole of the Marvel Universe up to this point, is currently looking for Asian actors who are comfortable with facial prosthetics to play background actors in a scene. There are also roles in a short thesis film about a butcher bringing the outside world to his daughter, a phone commercial that needs featured background actors, and a Facebook Watch series about the pressures of being in high school.
"AVENGERS: INFINITY WAR"
Join Marvel's upcoming "Avengers: Infinity War" this month in a background role. The film is currently seeking tall and slender Asian actors, aged 30–59. All talent must be comfortable with prosthetics being applied to the face. Talent with short hair and smaller chests are specifically sought. There are additional measurement and shoe size requirements to be selected for the roles. The production will shoot Jan. 8–13 in Atlanta, Georgia. Pay is $125 for 10 hours of work. Apply here!
"THE BUTCHER"
Casting is currently underway for "The Butcher," a thesis film at the School of Visual Arts that will follow "a paunchy, middle-aged, bespectacled Chinese butcher [who] roams the streets of New York City with a mini digital camera and photographs random pedestrians during the day." He returns to his apartment at night to show the outside world to his paralyzed daughter. A male actor, aged 35–65, is sought to play the lead role of the butcher. Ability to speak Chinese is a plus. There are additional roles for female talent, aged 15–65, to play the landlady, as well as the butcher's daughter. The film will rehearse in early January and shoot in the middle of the month in NYC. Pay is $100 per day for the lead role and $50 for the two supporting roles, with meals provided for both. Apply here!
PHONE COMMERCIAL, FEATURED EXTRAS
Colorful characters are needed to populate an urban scene in a phone commercial. Male and female talent, aged 18–35, are needed to portray roadies, university students, park friends, and more. Certain roles require certain abilities, such as break dancing, or use of their own equipment. All roles correspond to specific shoot dates. The commercial will shoot Dec. 7 and 9 in NYC. Pay is $200–$300 per day, depending on the role. Apply here!
"SKAM AUSTIN"
"SKAM Austin," a Facebook Watch series that will detail the hardships and pressures of being in high school, is looking for teens and young adults, aged 16–21, from all walks of life. No acting experience is necessary. Talent must live in Austin, Texas, or the surrounding areas. The series will shoot in spring 2018 in Austin, Texas. Professional pay will be provided. Apply here!
Want to see even more gigs? We've got 'em in our Backstage casting calls!